These are the fifteen best Christmas Recipes, all chosen by our wonderful readers. If you are looking for a Christmas dessert, cookie exchange recipe, or something to bring to your Christmas work or church party, make sure to save this post for later. 
WHITE CHOCOLATE CRANBERRY SOFT CRINKLE COOKIES
Easy and delicious White Chocolate Cranberry Soft and Chewy Crinkle Cookies that are perfect to share as an Edible Christmas Treat for neighbors and friends, or for  Cookie Exchange Christmas Parties!
FIND THE RECIPE HERE
This Snickerdoodle Fudge tastes just like the cookie, and to make it even better, we chopped up the cookies and threw them right in!
Click HERE for the recipe.
This Candy Cane Chocolate Loaves Recipe is delicious and very easy to make.  If you love chocolate recipes this one is going to become one of your favorites. Make sure to pin it and add it to your Christmas Recipe book. These candy cane chocolate loaves are one of those somethings I like to slice and share. There's just something about peppermint and chocolate that tastes so fine.
Click HERE for the recipe!
CHRISTMAS CHOCOLATE CAKE RECIPE
 It's not too sweet, very chocolatey, and soft and fluffy. You can put the ingredients together in less than 10 minutes. No joke! Bake it for 45 minutes and this incredible goodness is done!
Find the recipe HERE
We love that you can make a big batch of this hot chocolate and store it in a Thermos, or you can just make as much as you use immediately.
Find the recipe HERE
CHRISTMAS FUNFETTI CAKE-MIX COOKIES
The best part about Cake Mix Cookies is that they are super quick to make and you need just a few ingredients. These are festive, yummy, and perfect for Neighbor Christmas Gifts, Cookie Exchange Parties, or any time you are craving a Holidays Snack!
Find this recipe HERE
These cookies are so rich in chocolate flavor and they are fantastic with a cup of hot cocoa! If you are a huge chocolate lover, like me, you probably won't stop eating them!
Find them HERE
REINDEER FOOD – S'MORE MUNCHIES
This Christmas Recipe is so much fun and kids love it! Our Reindeer Food is crunchy and gooey at the same time and the best part is that it's for humans! This yummy Christmas Snack is super easy to make and you can have it ready in about ten minutes. It's always a crowd favorite and perfect for neighbor gifts, Christmas Parties, and family gatherings!
Find the recipe HERE
They are quick, tasty, and easy enough that I can have the kids in the kitchen helping too. Can't beat that!  Nothing like quality family time.
Find the recipe HERE
NO-BAKE CHOCOLATE GINGERBREAD BARS
These No-Bake Chocolate Gingerbread Bars combine gingersnap cookies, chocolate, cookie butter, pecans, and coconut in a rich and delectable bite-size bar. The perfect Christmas recipe for you! 
Find the recipe HERE
SLOW COOKER CRANBERRY APPLE CIDER
There's nothing that says holiday cheer like a warm cup of spiced cider. The fact that you can pour this into the crock pot in the morning and have it ready for you all day makes this an ideal recipe for holiday gatherings!
Find the Recipe HERE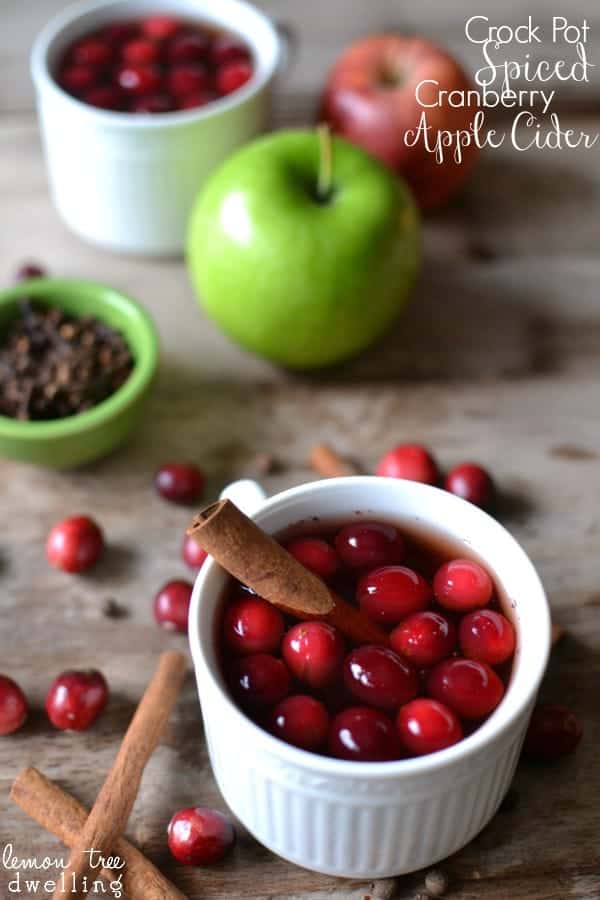 CHOCOLATE MINT CHEX MIX RECIPE & FREE TAGS PRINTABLE DOWNLOADS
The first thing you need to do is to make the Chocolate Mint Chex Mix. This recipe is so easy! You just need four ingredients and 10 minutes! I love that the kiddos can help mix the chocolate and the Chex Cereal together, and then they can also help fill up the jars, and embellish them! It is perfect for a family Christmas activity!
CLICK HERE TO GET RECIPE AND TAGS
CHOCOLATE ALMOND RICOTTA COOKIES
We love taking grandma's recipes & making them my own. So after re-working these a few times to get them just right, we finally created a super soft & chewy treat that everyone raves over.
FIND THE RECIPE HERE
If you've never had chocolate mint cheesecake, let me tell you – you're missing out! There is something about the way the flavors complement one another that is heavenly…just like the way the creamy cheesecake stands out against the crunchy Oreo crust. It's the perfect combination! The only problem? It leaves you wanting more every time!
FIND THE RECIPE HERE
Here are some other Christmas goodies that you are going to love! 
Easy has never looked or tasted this good before. Click HERE to find the most delicious Christmas Cookies around. These are fun to make and even more fun to eat! 
Are you looking for an affordable way to wish a friend or family member a Merry Christmas? These gift ideas are beautiful, meaningful and thoughtful… We picked 100 of them so you can make everyone in your list happy! 
CLICK HERE TO CHECK THEM OUT! 
Since this is the most delicious time of the year I thought it would be fun to put together a list of my very favorite Edible Christmas Gifts. These Christmas recipes are so fun to make and perfect to share with neighbors and friends. Also they are the perfect holiday desserts and treats for Christmas Parties! They are pretty, yummy, and adorable!
CLICK HERE TO SEE THEM ALL!
Wishing you all a wonderful day my friends!
XO
Desi