The best Chocolate Cake Recipe is here! This chocolate cake is made with simple ingredients you may already have in your pantry. Make it now or save it for later, you are going to love it!
Hello, The 36th Avenue readers! It's Aniko from Place Of My Taste, and I am here to share a fabulous Chocolate Bundt Cake Recipe with you all today! Christmas is fast approaching and of course, we love to eat festive food and dessert on Christmas Eve.
I even like to make my Christmas table festive each year that matches my color scheme. This year I used blue and red to decorate my holiday home ( see my Christmas home tour HERE), and I just love this color combo! So unexpected yet super beautiful. I made this chocolate bundt cake the other day when I set my Christmas table ( so I can snap a few pictures to share before Christmas) and I am not going to lie, this cake did not make it through the day. It was so delicious that my family ate the whole thing. It's not too sweet, very chocolatey, and soft and fluffy.
You can put the ingredients together in less than 10 minutes. No joke!
Bake it for 45 minutes and this incredible goodness is done!
CHOCOLATE BUNDT CAKE
The perfect festive dessert for your Christmas party.
Ingredients
2 sticks margarine
2 tbs cocoa
(1/2 cup coffee-optional)
1 cup of sugar
1 cup plain yogurt
1 tbsp vanilla extract
2 eggs
1 cup of organic flour
2 tbsp baking powder
a hint of salt
Chocolate sauce:
1 box Baking chocolate or some good quality chocolate
½ cup butter
a hint of cinnamon
Instructions
Heat the margarine in a pan and add the cocoa.
Add sugar, vanilla extract and stir together. ( if you use coffee add that, too)
Remove from the heat and add yogurt.
Beat in 2 eggs.
In a separate bowl, mix dry ingredients; flour, baking powder, and salt.
Mix dry ingredients and the cocoa mix.
Pour into a prepared bundt pan and bake it for 45 minutes.
For Chocolate Sauce:
Heat the baking chocolate
Stir in butter and cinnamon.
When the bundt cake is ready, put it aside until it cools off.
Pour chocolate sauce over the top and serve it immediately.
I like to serve it with a hint of powdered sugar to make it look even more festive. I bet that no one will resist this dessert at your Christmas table! But sure is this dessert not only great for holiday parties but it's a great little sweet bite for any day of the week. It is perfect with a glass of milk.
I hope you enjoy this pretty cake! Check out my Christmas table set up ( with the cake on the scene)
If you like Christmas cookies, you must try this yummy recipe
CHOCOLATE DIPPED CHRISTMAS COOKIES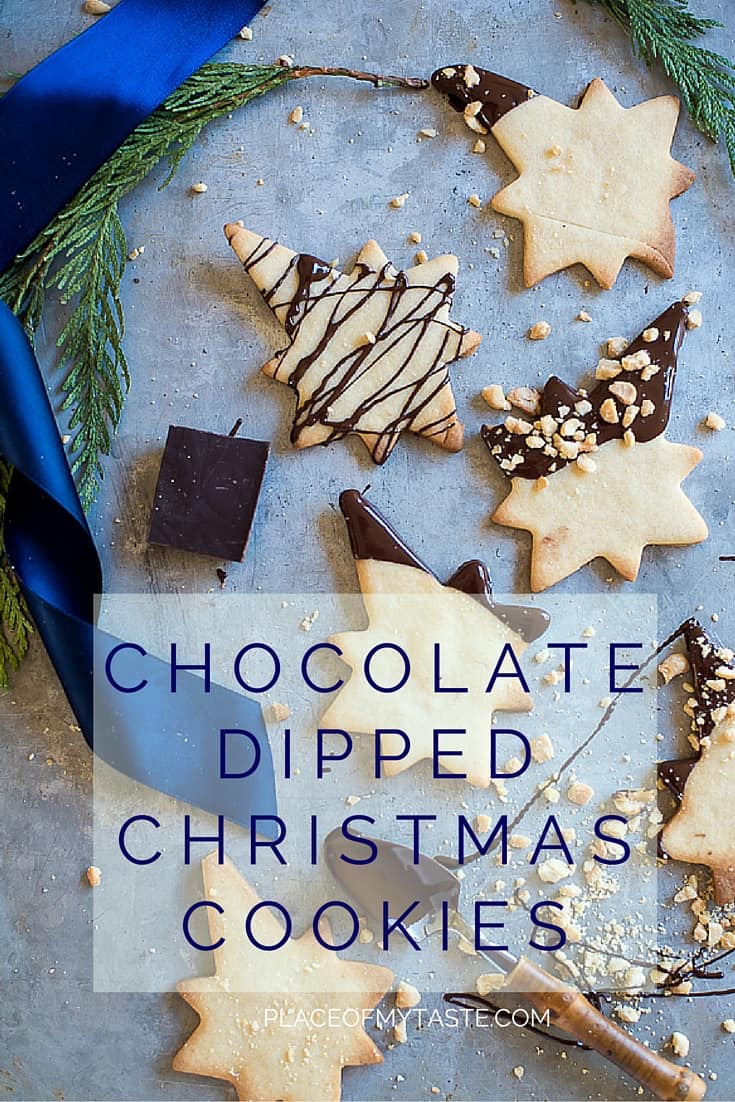 Or head on and download some lovely
PRINTABLE COLORING CHRISTMAS GIFT TAGS
And last but not least check our my
Many thanks to Desi for sharing her great space with me today!
Wishing you all the happiest holidays! I will be back next year!
Cheers, Aniko
Make sure to visit her delicious blog HERE.
You can also find Place Of My Taste on…