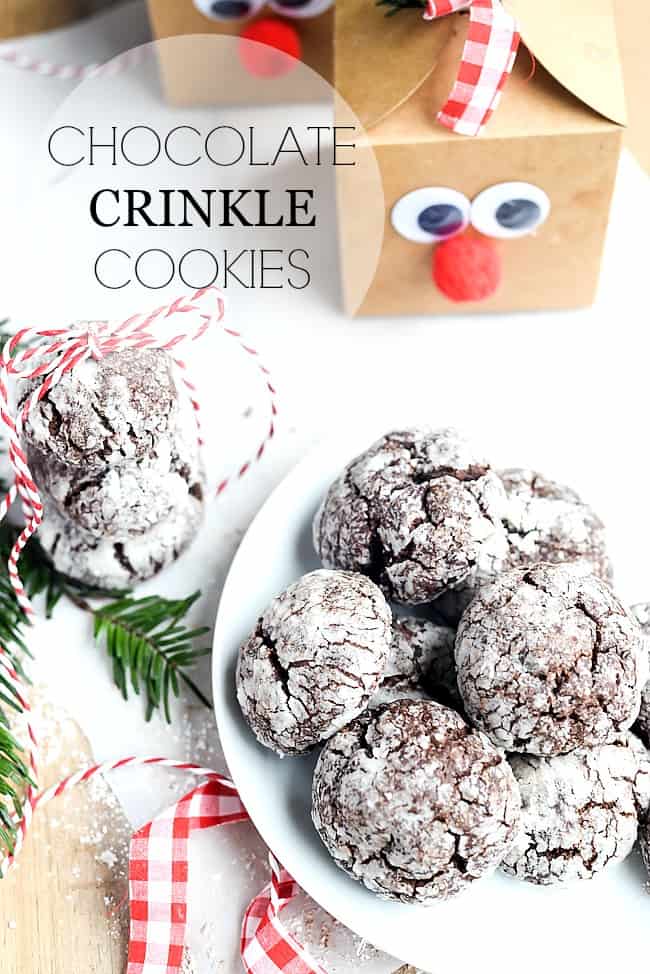 Hello and Happy December to all The 36th Avenue readers! It's Aniko from Place Of My Taste and I am here to share a fantastic Christmas cookie recipe with you all today. We give cookies to friends and neighbors each year for Christmas. I try to give something different every year though. This was the first time that I tried to make these delicious Chocolate Crinkle Cookies, although they have been on my list for ever. Who doesn't love cookies this time of the year, right?
Oh, these are so easy to make and really really yummy!
CHOCOLATE CRINKLE COOKIES
Ingredients
4 eggs
½ cup olive oil
zest of 1 lemon
1 cup unsweetened cocoa powder
1 cups sugar ( use 2 if you like it sweet)
2 cups all-purpose flour
2 teaspoons baking powder
1 tsp vanilla extract
pinch of salt
½ cup confectioner's sugar
Instructions
In a bowl,mix flour, cocoa powder, baking powder,
Add one egg at a time and start mixing the dough.
Then, add vanilla extract, olive oil and lemon zest. Give it one final mix and the dough is ready.
Cover the dough and keep it the refrigerator for a couple of hours.
Pre-heat the oven to 350F.
Keep the cookie sheet ready with parchment paper.
Pour the confectioner's sugar in a bowl.
Take the dough out of the refrigerator.
Using an ice-cream scooper or a spoon, roll the dough into 1-inch balls and drop in the confectioner's sugar.
Roll it in the sugar and keep it on the parchment paper.
Bake it for 10 to 12 minutes or until a toothpick comes out clean when inserted in the center of the cookie.
Notes
Recipe adapted from:Playful Cooking
These cookies are so rich in chocolate flavor and they are fantastic with a cup of hot cocoa!
If you are a huge chocolate lover, like me, you probably won't stop eating them!!
Give them as a gift , they are not only tasty but very festive looking too!
I made these super cute Rudolf gift boxes (FOR VIDEO TUTORIAL, CLICK HERE) and these boxes will be perfect to hold my Chocolate Crinkle cookies and give them away as gifts!
They are so super cute!
Did you get inspired to make some cookies today? Or perhaps some Rudolph boxes?
You might also like these adorable
or my PLAID DINING ROOM DECOR for the Holidays
As always, I am so grateful to be here every month and share my work with you all!
Thank you Desiree for having me today!
Xoxo
Aniko