This Taco Macaroni Casserole has all the flavors of your favorite taco, beef, seasonings, salsa, sour cream – yep, it's all in there. But then we mix it in to some macaroni noodles & then bake it like a casserole. Oh my word- it's scrumptious.
Hi there The 36th Avenue fans! It's Gina from Kleinworth & Co. Are you ready for some comfort food? Today as I write this we are receiving nearly a foot of snow! So it's cold, wet & all I want to do is get the fire going & not leave the house. It also means that I'm looking for a good hearty, comforting meal to feed these growing kids. Things like pasta & cheese come to mind when I want a filling dinner. So of course I came up with a delicious casserole that fit everything I was looking for.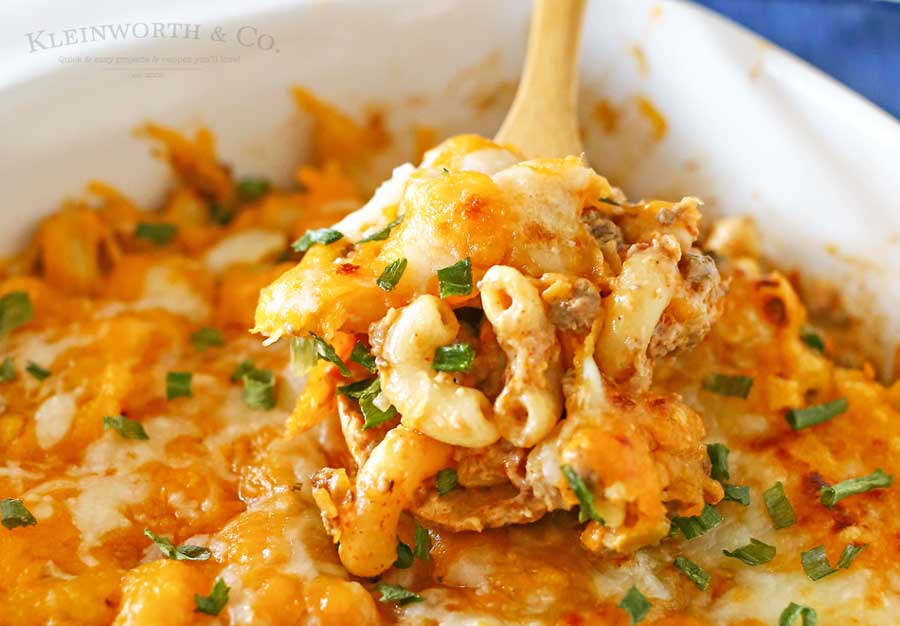 Now you can definitely just make, mix & eat this. It's tastes great that way. But most of the time I like to pop it in the casserole dish, top with some cheese & bake for a bit. It really helps all those flavors come together. I guarantee, your family will absolutely LOVE this dinner recipe.
Taco Macaroni Casserole
Taco Macaroni Casserole
Ingredients
2 pound ground beef
16 ounces macaroni noodles
2 tbsp minced onions
1 tbsp minced garlic
2 cups salsa
2 pkts taco seasoning
1- 8oz pkg cream cheese
1 cup sour cream
¾ cup water
Salt and pepper
Shredded Cheese for topping
Instructions
Bring a large pot of water to boil.
Cook pasta according to the package directions. Drain, set aside.
In a large skillet, brown ground beef, garlic and onions over medium heat until thoroughly cooked.
Mix in the salsa and taco seasoning and let simmer over medium about 5 minutes.
Add in the cooked pasta, cream cheese, sour cream and water, and continue stirring until the cream cheese and sauce is well blended throughout.
Transfer to casserole dish & top with shredded cheese.
Bake about 20-25 minutes or until cheese is bubbling
Season with salt and pepper to taste.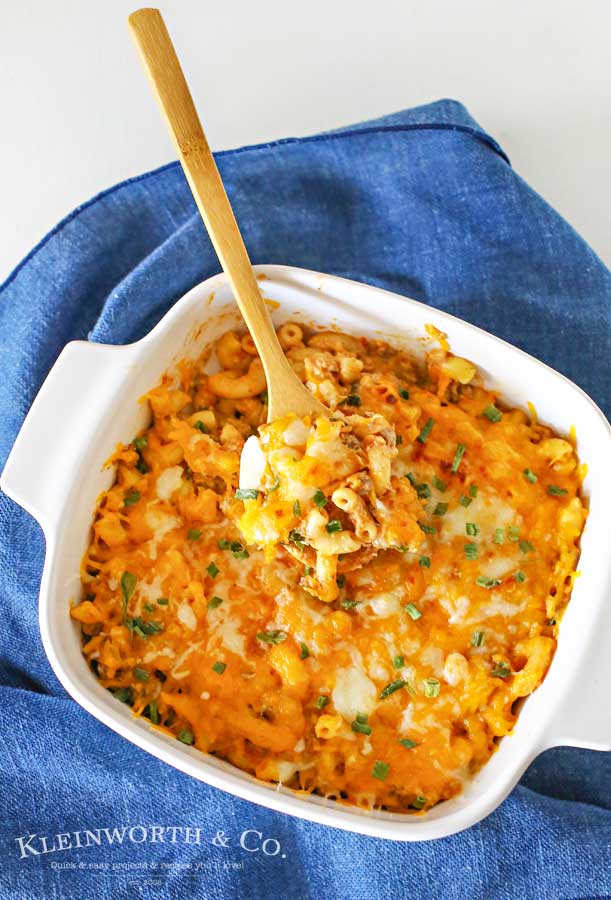 If you are looking for a hearty, comfort food dinner idea to feed your crowd – this is the one for you.
Looking for more great dinner ideas? Here are some of our favorites!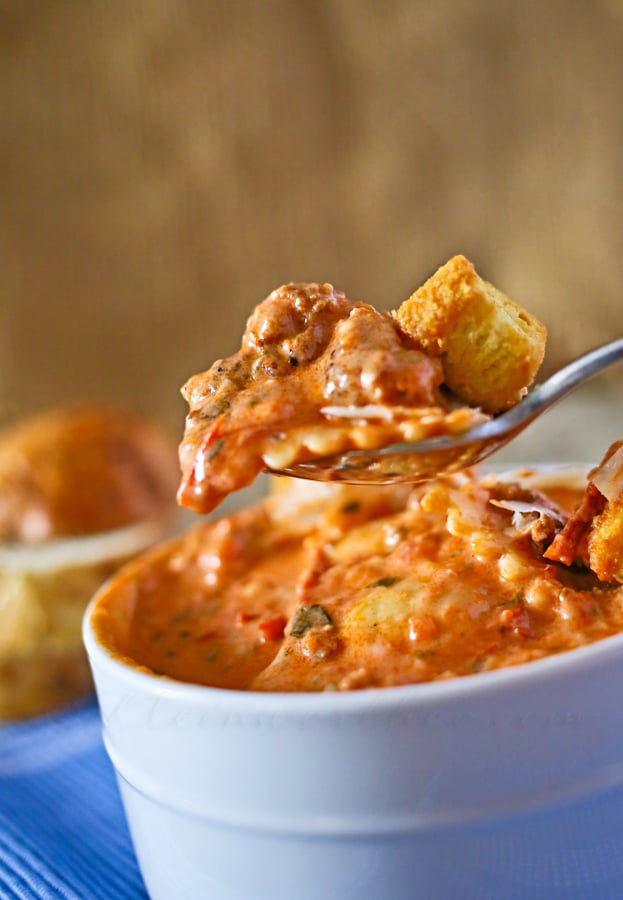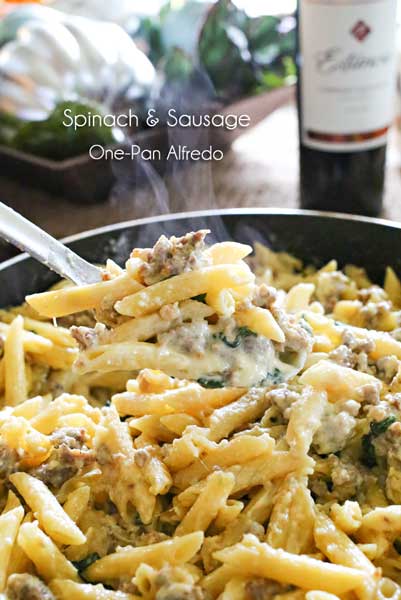 Spinach & Sausage One-Pan Alfredo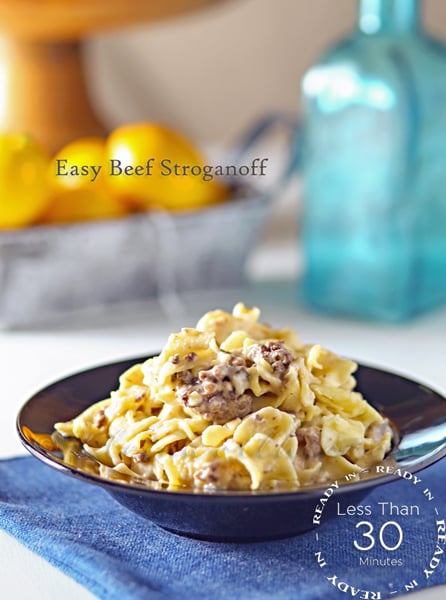 Are you following Gina? 
You are going to love her blog Kleinworth & Co. 
Make sure to follow her… Simply click on the links below!