These Salted Cinnamon Sugar Chips are incredible. They are the perfect for dipping in a berry salsa or in a warm chocolate sauce. It's like a flat churro and oh man, it is so good! I love that we made these at home and we could eat them while they were still hot. That really added to the experience. 
Hello there all my 36th Avenue friends! It's Gina from Kleinworth & Co & I'm here today to share with you all my latest snacking obsession- salted cinnamon sugar chips. Oh my goodness! My family is a little crazy for cinnamon. My son especially can smell it from anywhere in the house. It doesn't matter whether I'm mixing it into muffins, cookies, or just on my toast- he comes around with that nose going, wondering what I'm making.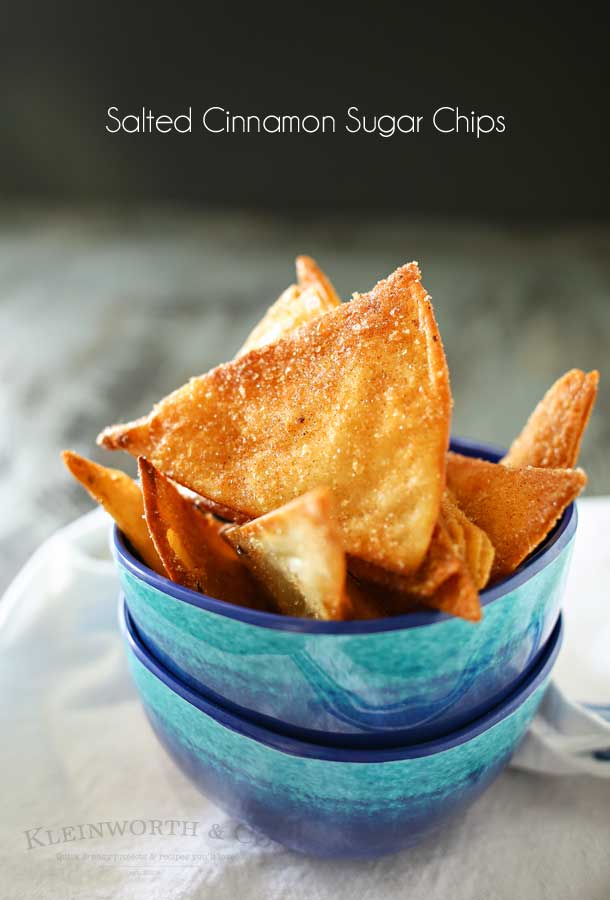 So, one day we were in the store & he noticed cinnamon and sugar pita chips. He asked me to buy them but I told him I would do better & make him something similar. I put him off for a few weeks, I just didn't have a whole lot of extra time for making snacks. Then one weekend I decided to surprise him with these and boy was he happy!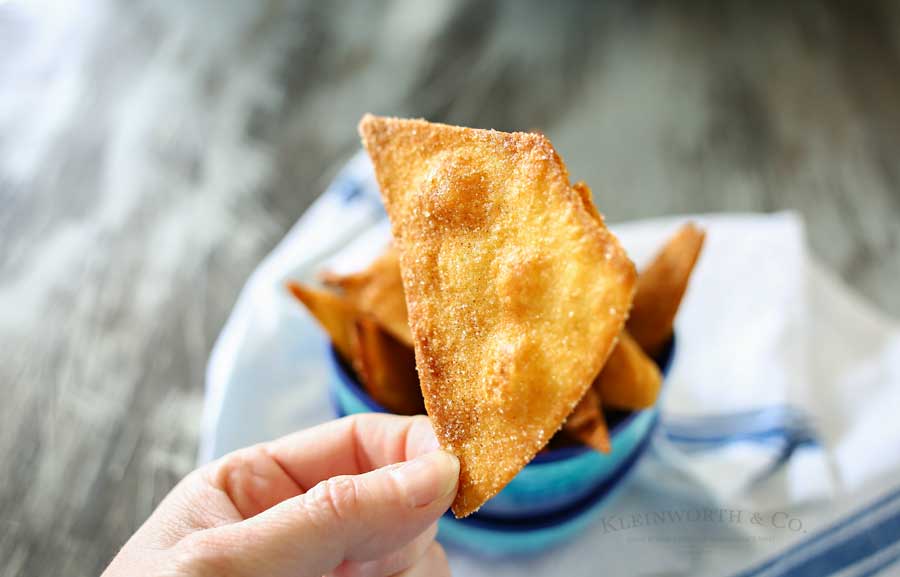 Salted Cinnamon Sugar Chips
Salted Cinnamon Sugar Chips are easy homemade tortilla chips dusted with delicious cinnamon & sugar & a hint of sea salt.
Ingredients
10-20 corn tortillas
Peanut Oil
¾ cup sugar
4 tsp. cinnamon
Popcorn Sea Salt
Instructions
In small bowl, stir together the cinnamon & sugar. Set aside
Fill stock pot with peanut oil about 1 inch deep
Cut tortillas into triangles or strips
Heat oil on medium high
When oil is ready drop a handful of triangles in & let brown for 45 seconds + depending on how crunchy you like them
Using a metal strainer or spoon- scoop out into bowl lined with paper towels
Immediately sprinkle with popcorn salt & cinnamon/sugar mixture.
Shake & toss to coat more evenly.
Enjoy! Will keep for about 24 hours in an airtight container.
So good!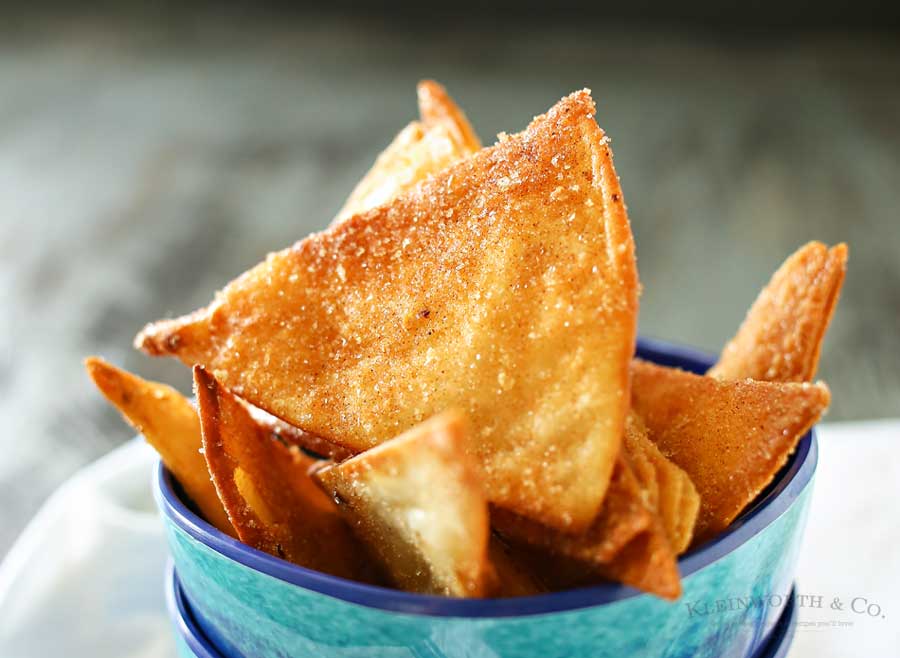 These are the most addictive little snack for a cinnamon lover like myself. You really must try them!
Looking for more of our favorite snack ideas?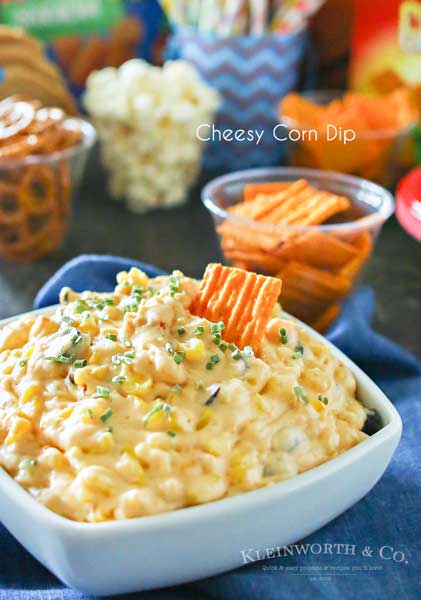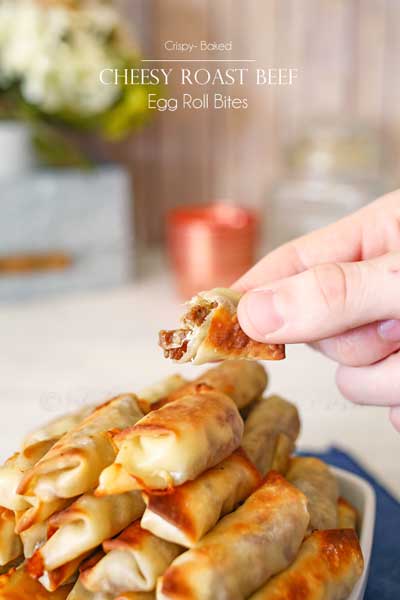 Cheesy Roast Beef Egg Roll Bites
Gina's new e-book is coming soon… Stay tuned!
Find Gina on…