Roasted Balsamic Potatoes – simple side dish to make your dinners delicious!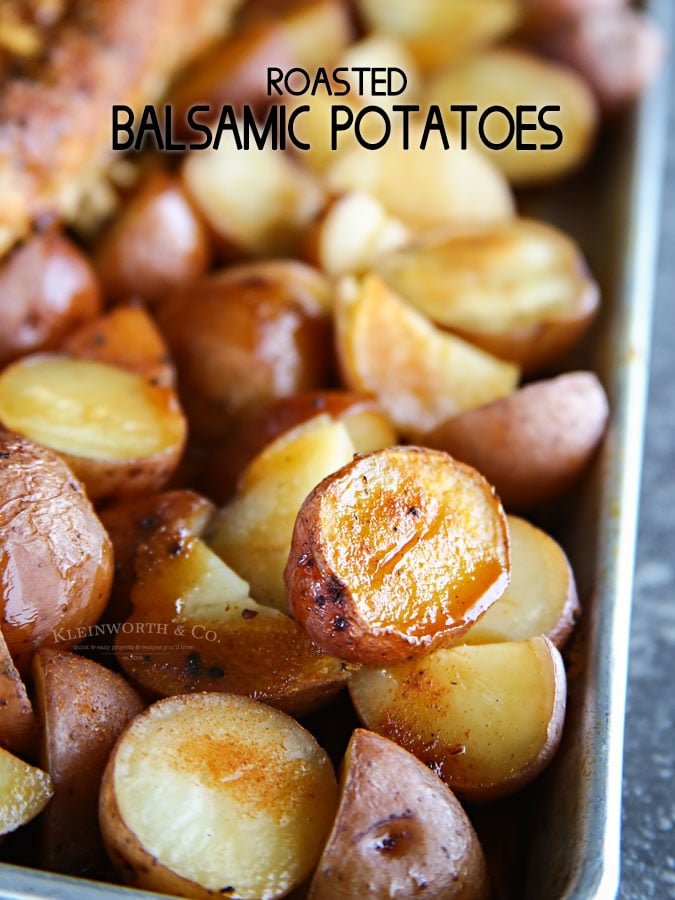 Hi friends! Are you getting ready for the kids to go back to school? Are you ready for fall? I know many people really start embracing the idea of fall when August comes around & the schedule gets back to a more normal state. Being a creature of habit myself, I do really love hearty, home cooked meals when the weather starts cooling down & the leaves start changing.
Things like stew, roasted turkey & meat loaf always top my list of favorite "go-to" dinners. But those recipes need something on the side & these Roasted Balsamic Potatoes are the most requested side dish in our house. Simple & easy to make & loaded with flavor too. The whole family just loves these potatoes.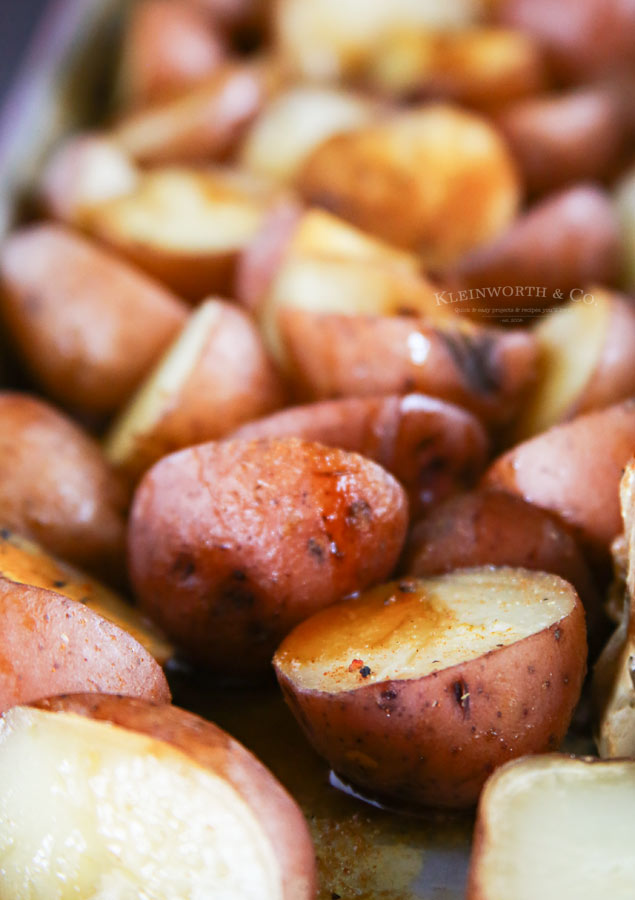 I really love these come holiday time too. It never fails, once fall comes & we start thinking about the holidays, we are invited to so many potlucks. My go-to dish to bring aside from a dessert is always these potatoes. Because I can literally bake these ahead of time & just transport them in a casserole dish to wherever we are going, it's a no-brainer when it comes to sides. It sure makes it easy to reheat once we get there too. They hold up to all of that & still taste fantastic with just about anything you could pair them with.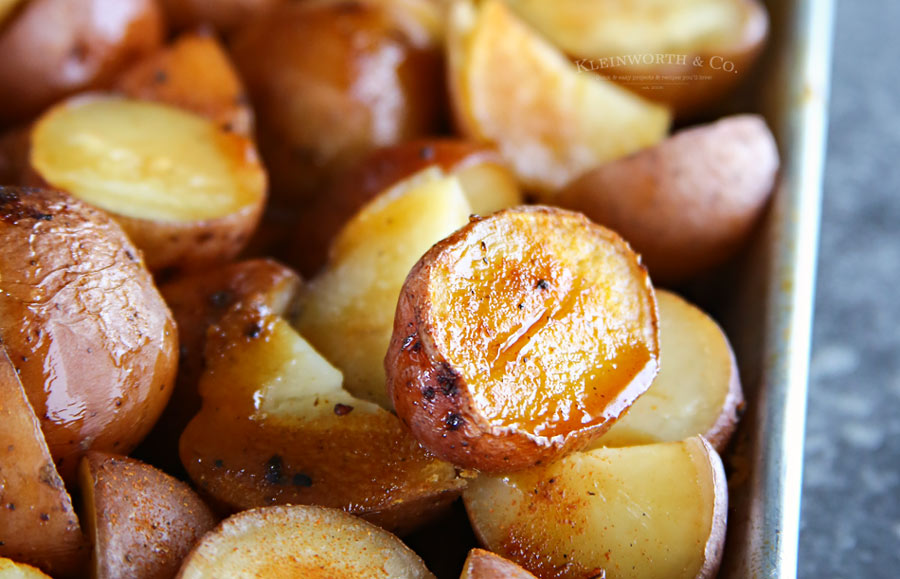 Roasted Balsamic Potatoes
Easy Roasted Balsamic Potatoes
Easy Roasted Balsamic Potatoes- the perfect side dish!
Ingredients
8 medium red potatoes
4 tbsp olive oil
1½ cups Balsamic Vinegar
1½ Tbs Honey
2 tsp of cornstarch
Salt, pepper & parsley to taste
Instructions
Preheat oven to 400 degrees
Spray baking sheet with cooking spray
Wash & cut your potatoes & place in a large bowl.
Spread in a single even layer on prepared baking sheet
Drizzle olive oil over cut potatoes
In a separate bowl, combine balsamic vinegar, honey & cornstarch & whisk well to combine
Drizzle balsamic mixture over potatoes
Bake 25- 30 minutes or until golden & crisp on the outside & perfectly soft in the inside.
Sprinkle with salt, pepper & parsley to taste & serve
Easy Roasted Balsamic Potatoes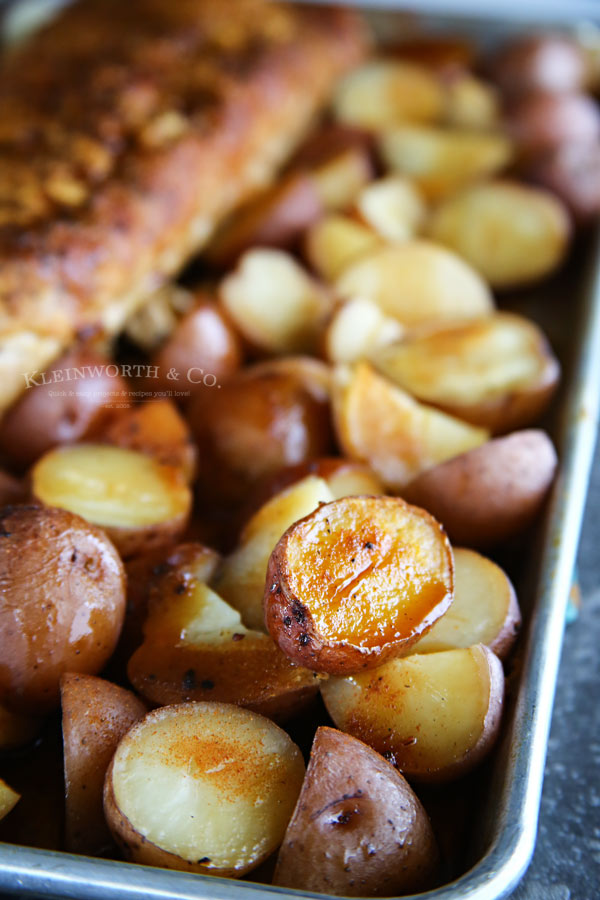 To make it even easier, I sometimes will prepare the balsamic glaze ahead of time. This way when it comes time for dinner we can just cut the potatoes & drizzle on that already prepared glaze. It's nice to have it in the fridge. Simple & convenient. You can't beat that.
I hope you enjoy this recipe as much as we do!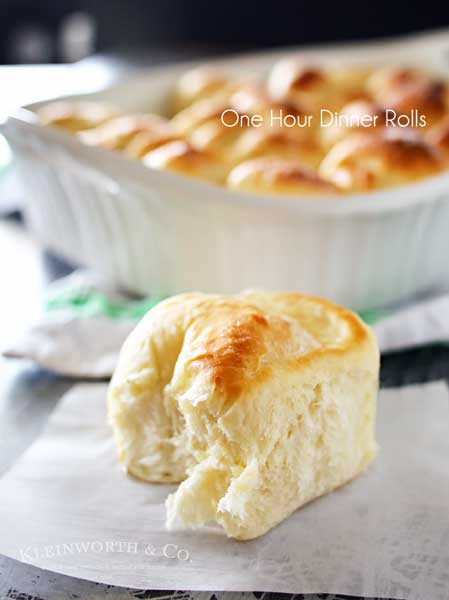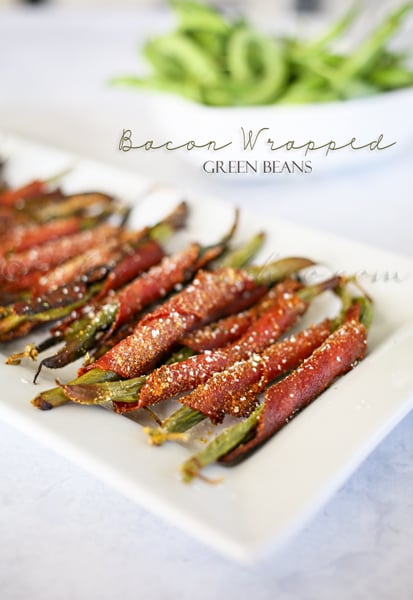 Have a delicious day! 
Gina