How to make Homemade Pizza Crust: This Onion and Mushroom Thin Crust Pizza is simple and easy to make. The perfect homemade pizza for the whole family.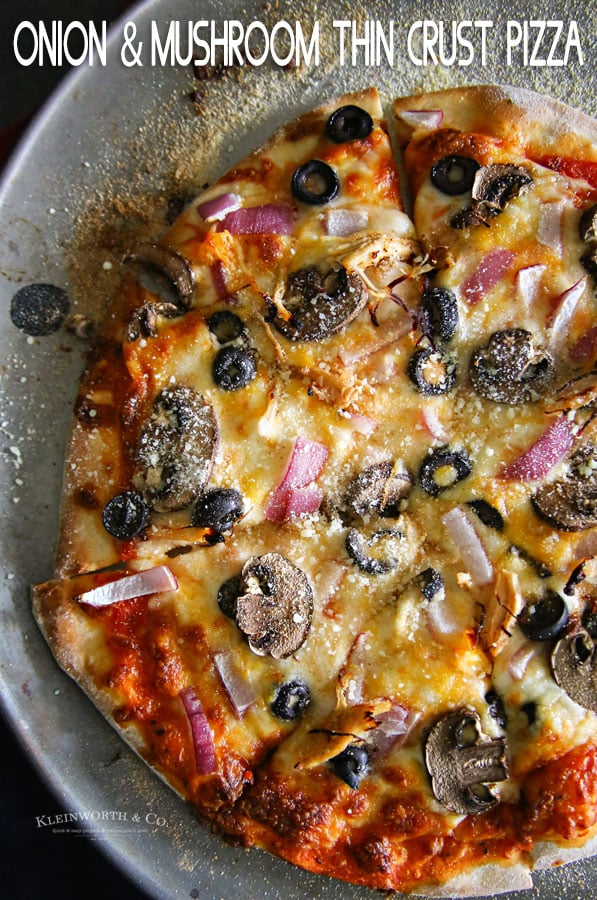 Hi friends! How are you? Do you make homemade pizza? It is one of our favorite meals to make, especially on Friday night. We used to order takeout, but once we mastered the super simple homemade pizza crust, it is out "go-to" quick dinner.
This sort of recipe used to feel overwhelming. But I'm here to tell you that it is so easy. The dough – it's just 2 ingredients. We love this recipe because everyone can make their own personalized dinner. Everyone gets just what they like, which is always a plus, right?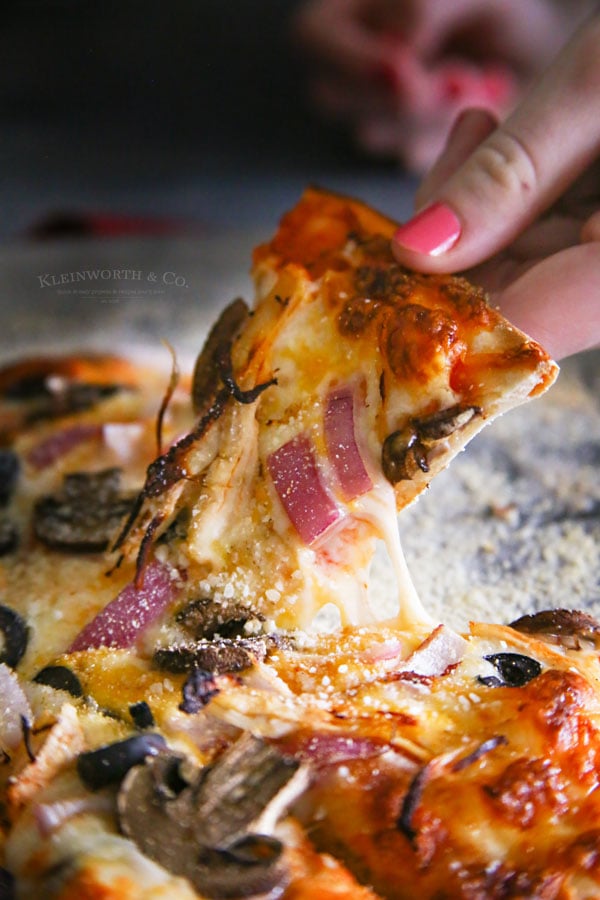 We added mushrooms & onions to this one. But I often have pepperonis or ham & pineapple leftover from something, so we toss that on there too. Or if you have some leftover rotisserie chicken or bacon, you could do that too.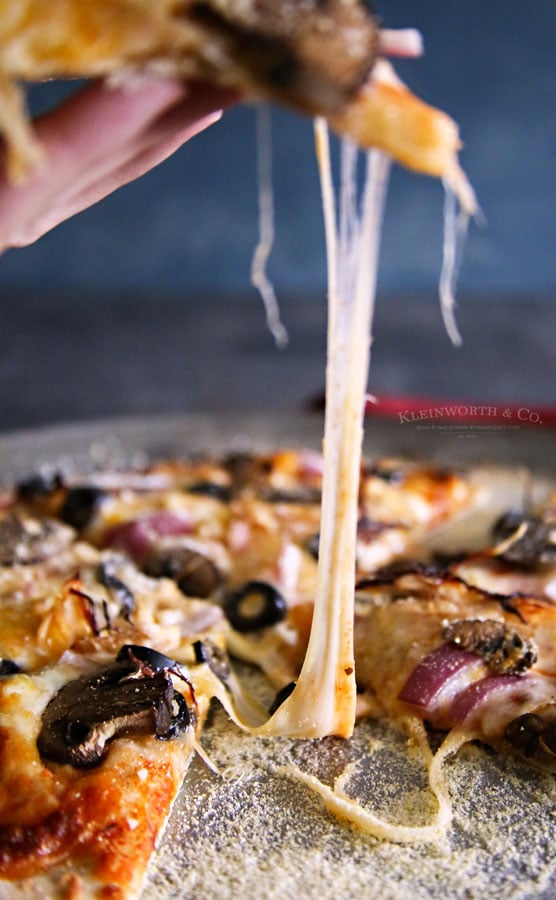 Onion & Mushroom Thin Crust Pizza
Onion & Mushroom Thin Crust Pizza
Onion & Mushroom Thin Crust Pizza
Ingredients
4 cups Greek yogurt
6 cups self-rising flour
½ cup cornmeal
1-2 cups marinara or pasta sauce of choice
3 cups shredded mozzarella cheese
1 cup sliced mushrooms
½ cup chopped purple onion
1 small can sliced olives
3 tsp granulated garlic
Instructions
Preheat oven to 450 degrees (you might want to start this before making the dough)
Start with a firm spatula and work the flour into the yogurt until you have a nice smooth ball of dough. You can mix this dough together in the mixer just to speed up the process a bit.
Divide dough into 4 balls & roll out into large, flat circles (sometimes I just pull & stretch & sometimes I use a rolling pin)
Press the flattened dough onto the cornmeal, so that the bottom is covered.
Add toppings - starting with sauce, then cheese, mushrooms, onions & olives.
Sprinkle with granulated garlic all over the pizza.
Bake 9-15 minutes depending on how heavily you add toppings (you don't want the toppings so thick that the center has a hard time cooking before the edges turn brown)
Notes
Homemade Pizza Recipe - Perfect for those busy nights when you want something quick but still delicious.
I hope you enjoy this recipe as much as we do!
Looking for more quick & easy dinner recipes? Try these…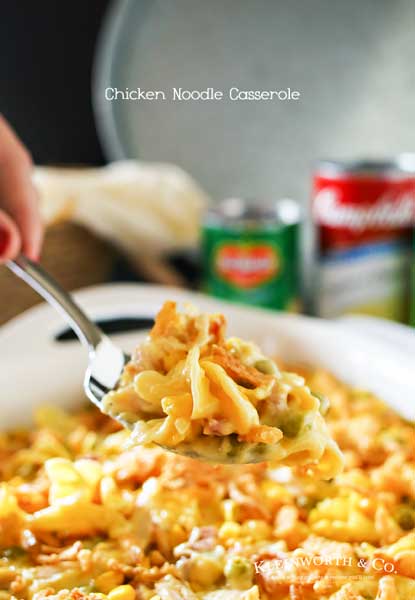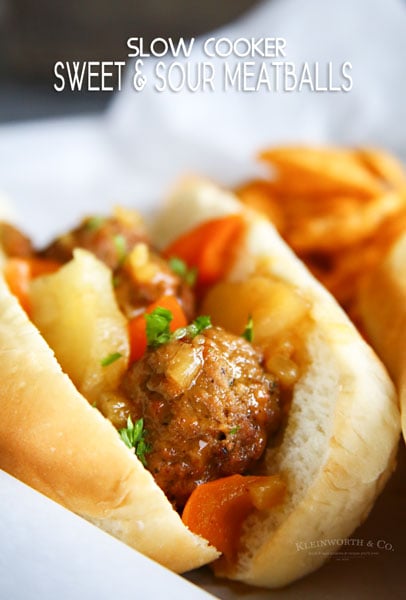 Slow Cooker Sweet & Sour Meatballs  
Wishing you all a delicious day! 
Gina