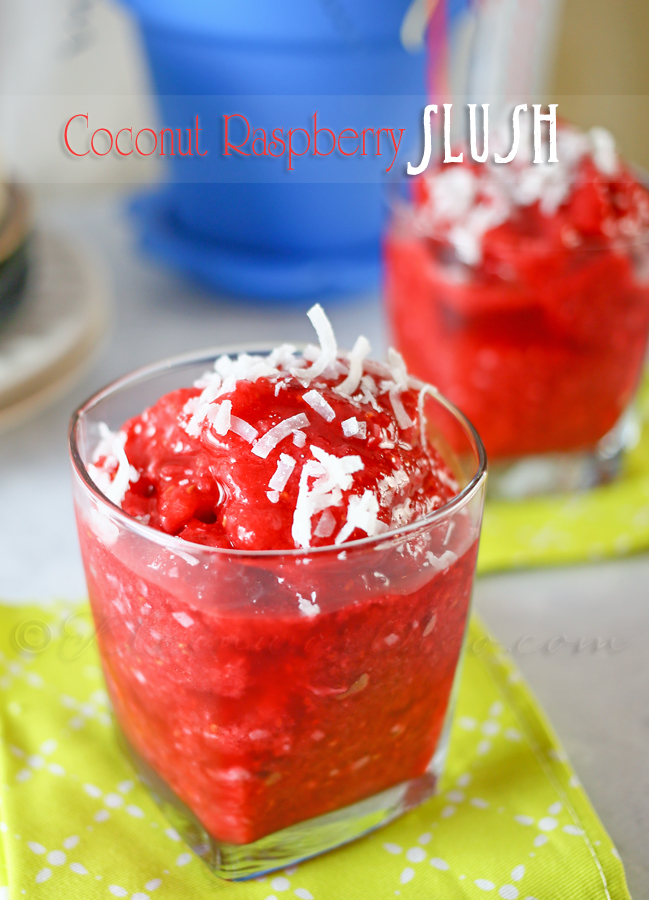 Hi everyone!! It's Gina from Kleinworth & Co. Are you enjoying your summer? It's positively glorious up here in North Idaho & I am enjoying every minute of it. It's nearly 4th of July – my all time favorite holiday! Since we are just days away I thought I would share with you this Coconut Raspberry Slush. It's a quick & simple slushie recipe that will have all your party guest raving.
I love this recipe because it's so easy to make & everyone (kiddos included) can enjoy. Whip up a pitcher full & serve the crowd. When we lived in the Nevada desert for so many years we would make a full pitcher & keep it by the pool while we enjoyed the water.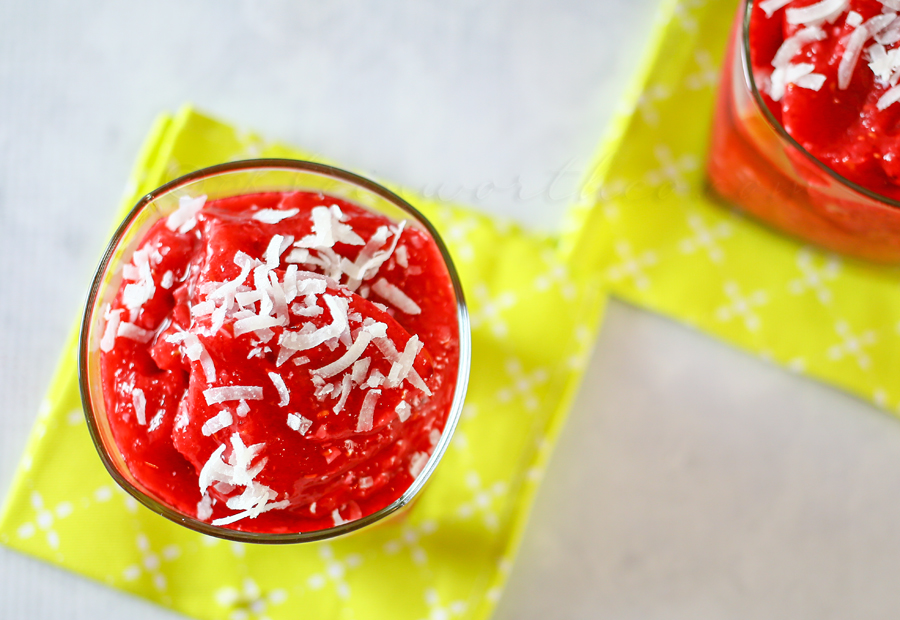 These can be enjoyed all summer long – they are the perfect way to cool down. If you want to make these super festive for celebrating patriotic holidays – just add some blueberries for garnish. Cute- huh?!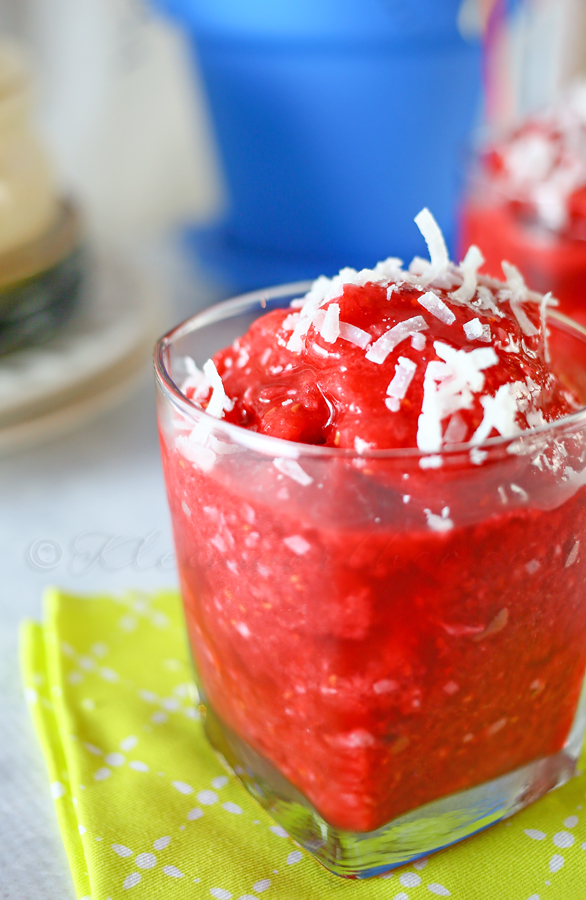 Just look at that great color!! This just makes me happy & is sure to be a crowd pleaser this coming weekend! I know that I will definitely enjoy a couple. This has a strong raspberry flavor with a coconut aftertaste. The kids LOVE it!
Coconut Raspberry Slush
Author:
Gina of Kleinworth & Co.
Ingredients
1-12oz can ginger ale
1 cup frozen raspberries
1 tbsp granulated sugar
2 tbsp sweetened shredded coconut
1 tsp coconut extract
2 cups ice
coconut for garnish
Instructions
Place all ingredients in blender & blend on high until all ice is crushed & no large pieces remain. This should be very slushie - no ice chunks.
Should take 2-4 minutes depending on your blender.
Want more cool & easy treats to keep you comfortable this summer?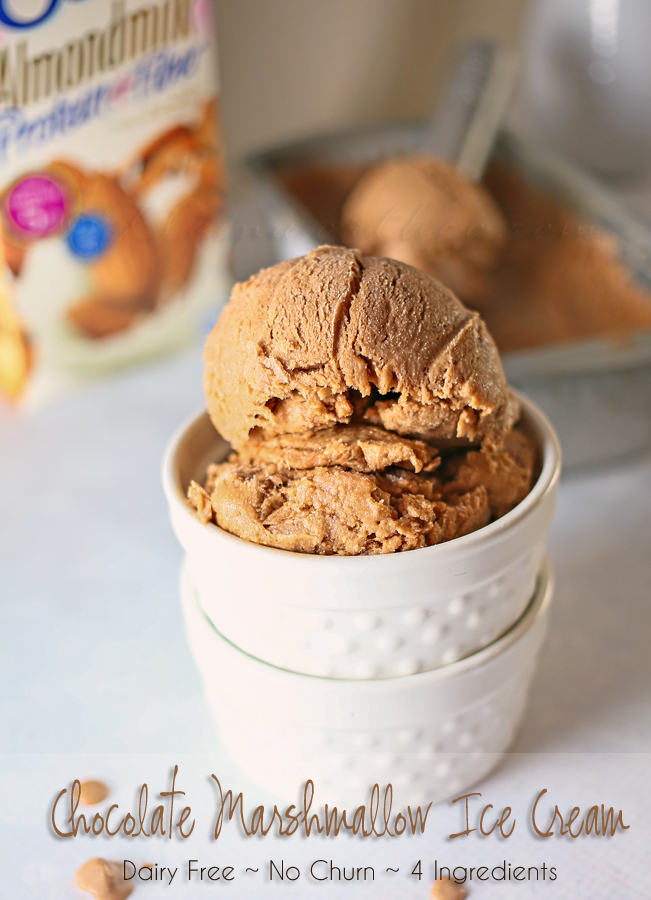 Chocolate Marshmallow Ice Cream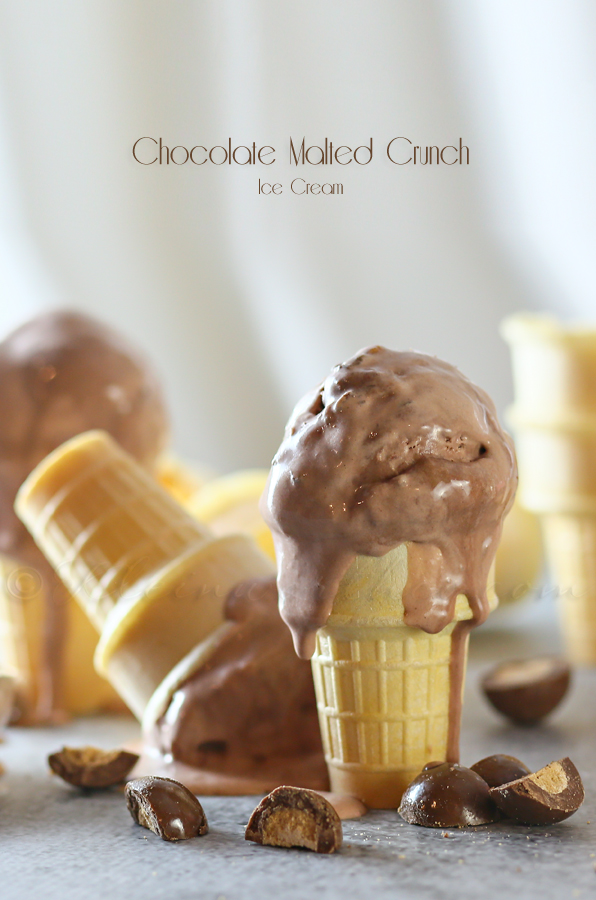 Chocolate Malted Crunch Ice Cream – Just like you remember from Thrifty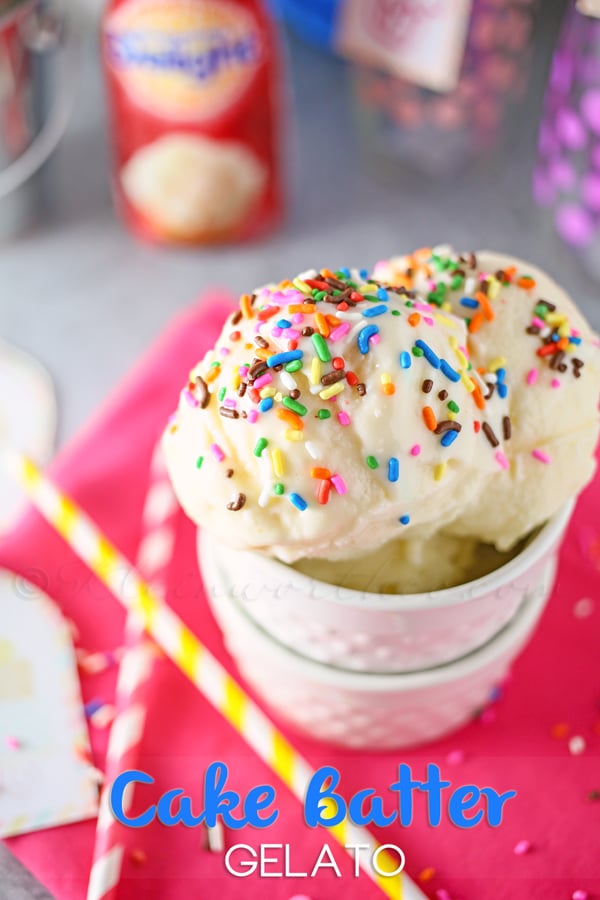 Thanks so much for visiting with me today!!  I love spending time with you all!
See you again soon!  
You can connect with Gina via
Blog, Facebook, Twitter, Google+, Instagram & Pinterest