These simple Blueberry Cheesecake Pops are the perfect frozen treat. Cheesecake frozen yogurt swirled with homemade blueberry jam & graham crackers is positively delightful.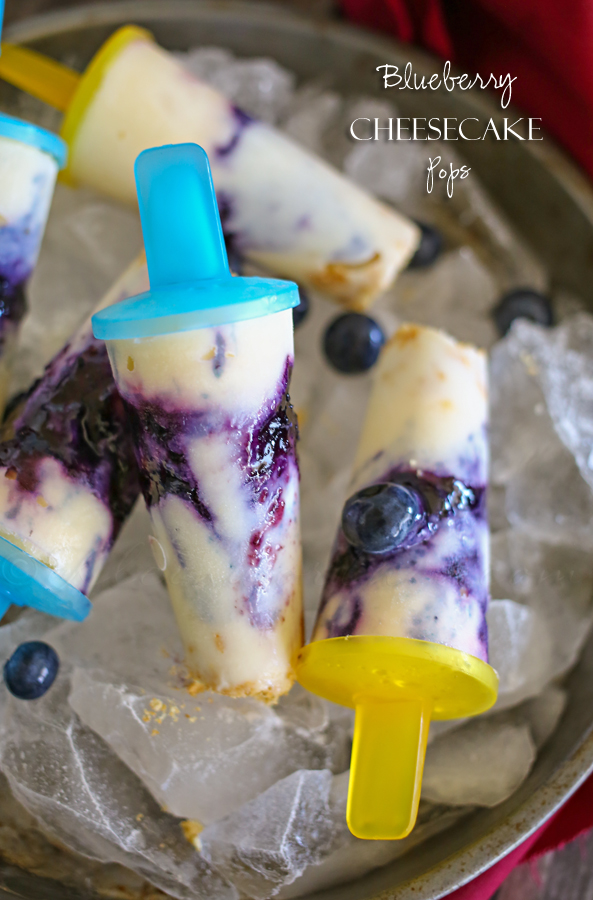 It's heating up. Are you melting yet? Are you looking for something delightfully yummy to cool you down? I have just the thing for you. These Blueberry Cheesecake Pops are a cheesecake frozen yogurt swirled with homemade blueberry jam, with a few graham crackers crumbs mixed in too. It's just like a delicious piece of blueberry cheesecake only cool & refreshing for these hot summer days.
You will definitely want to enjoy these out by the pool or while putting your feet up after a long day of gardening. If you love blueberries & cheesecake these will be your new favorite dessert.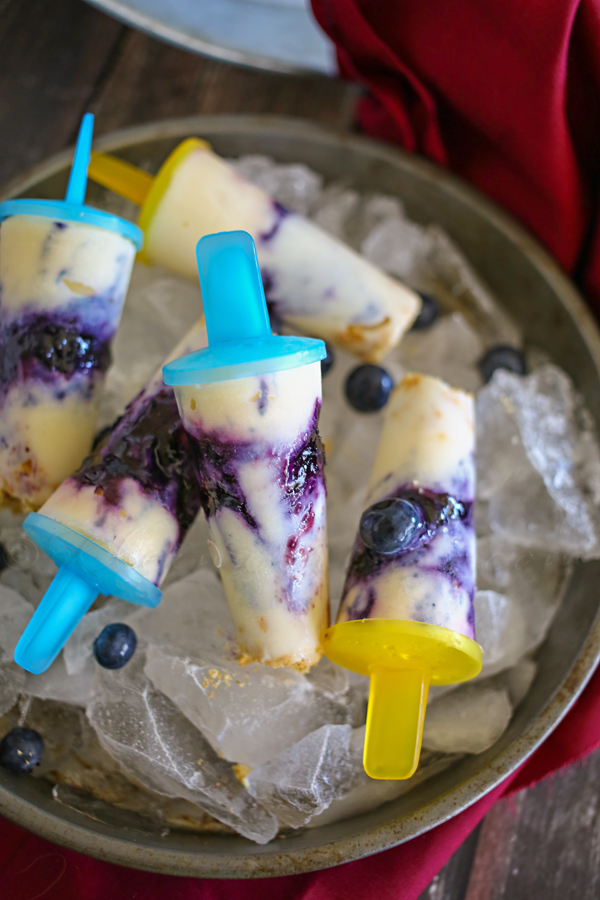 I know that when we lived in the Nevada desert, cool treats were a MUST on a daily basis. I started making them myself when we realized we had to have them every day. After a while I transitioned to making them a little lighter – like these. Frozen yogurt is slightly better for you than ice cream, right? At least that's what I tell myself. But these – they are so good you feel like you are indulging for sure. 
Blueberry Cheesecake Pops
Ingredients
1 (16 ounce) container vanilla yogurt
2 tsp vanilla extract
1 pkt cheesecake pudding mix (just the powder- do not prepare the pudding)
1 can (14 oz) sweetened condensed milk
½ cup milk
1-2 graham crackers
½ cup blueberry jam
Instructions
Combine yogurt, vanilla, pudding mix powder, sweetened condensed milk & milk in mixer bowl
Beat on medium until fully combined - should be fairly thick once mixed
Crumble graham crackers into the bottom of your popsicle molds
Spoon in your cheesecake frozen yogurt mixture to about half full
Add in a small spoonful of jam
Swirl the jam into the yogurt slightly with a skewer or thin object
Fill remaining molds with more cheesecake yogurt mix
Add your sticks & freeze overnight
Looking for more great recipes to cool down?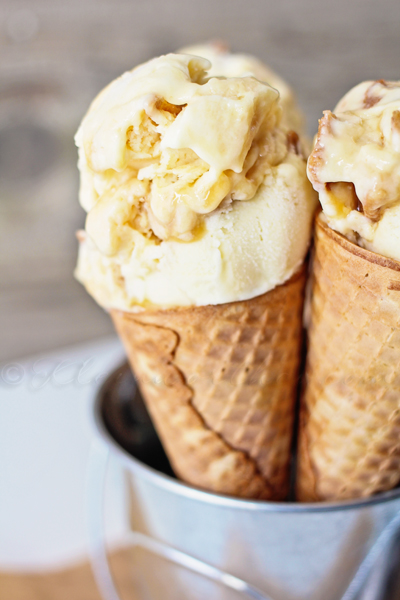 Caramel Sugar Cone Frozen Yogurt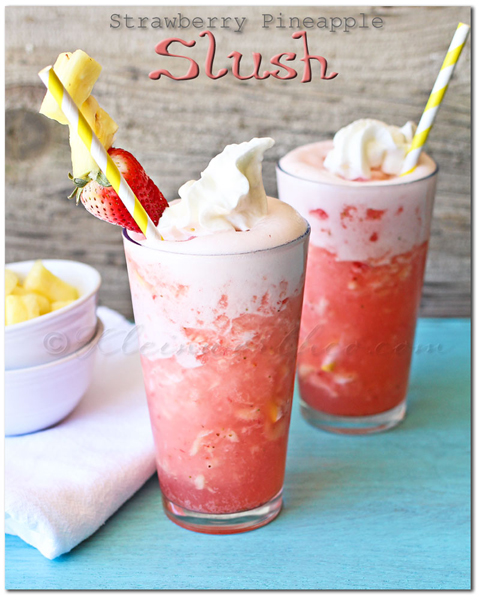 Thank you so much for spending a moment with me today.
I definitely love being here with you!
Kleinworth & Co.