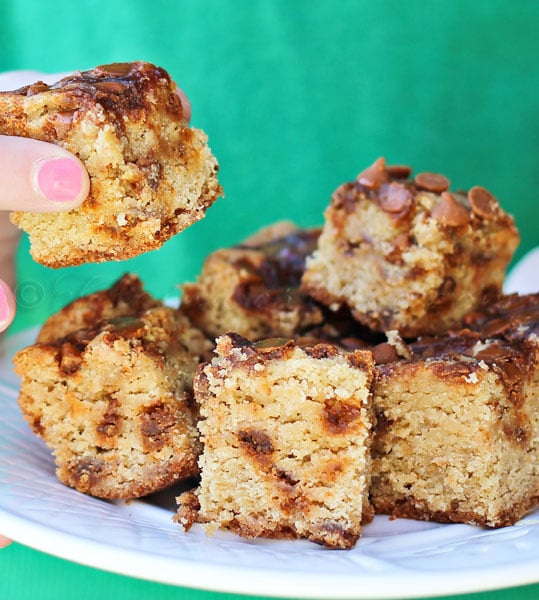 Hi everyone! I'm Gina from Kleinworth & Co. I'm so excited to be here posting my first recipe as a monthly contributor for one of my most favorite places- The 36th Avenue. This time of year is so fun for getting creative in the kitchen. I love getting in there with my kids & seeing what we can come up with using some of our favorite seasonal ingredients. With Thanksgiving around the corner, we decided to blend traditional flavors of pumpkin & cinnamon into a very tasty bite sized snack.
I was so thrilled when I found the little Cinnamon Chips at the store. Perfect for this time of year.
(Since cinnamon is my son's favorite flavor I will be using them for as long as I can find them – hopefully year round)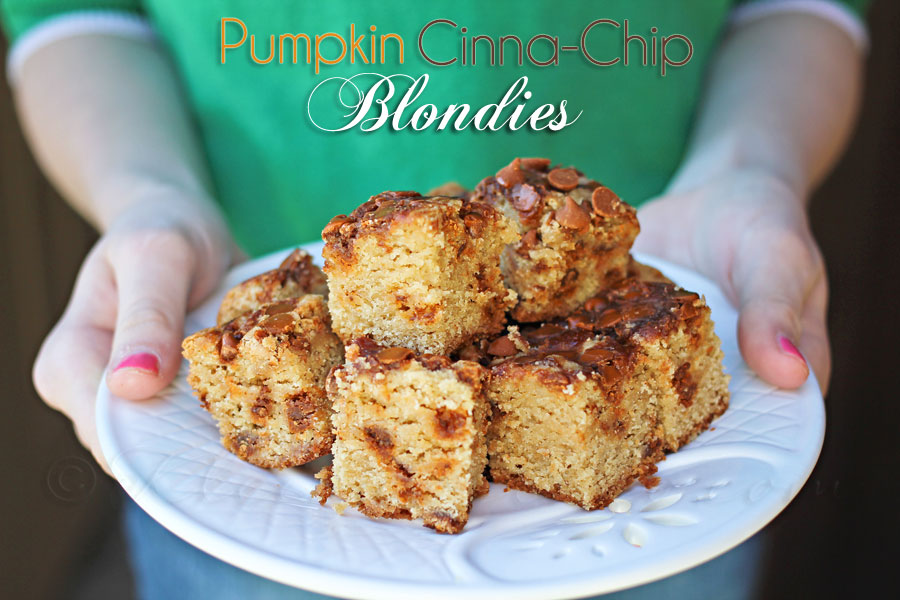 Instead of a traditional size blondie I thought it would be fun to make them more bite sized.
Just pop & go.
Pumpkin CinnaChip Blondies
Author:
Gina at kleinworthco.com
Ingredients
9 tbsp butter
1-2/3 cup all-purpose flour
1 tsp baking soda
¾ tsp coarse sea salt
1 cup packed brown sugar
2 eggs
1 tsp vanilla
¾ bag cinnamon chips
4 tbsp Slow Cooker Pumpkin Butter divided
Instructions
Line an 8x8 glass baking dish with parchment & spray lightly with cooking spray. Allow sides to hang over a little. Set aside.
Preheat oven to 325 degrees.
In mixer- combine butter & brown sugar. Beat well until light & fluffy & well combined.
Add in eggs & vanilla- mix until just combined
Add in flour, baking soda & salt - beat well.
Stir in ½ the bag of cinnamon chips
Fold in 2 tbsp pumpkin butter.
Transfer to prepared pan.
Spread remaining pumpkin butter over top in light layer
Sprinkle with desired amount of remaining cinnamon chips
Bake 55-65 minutes or until toothpick test is mostly clean.
Allow to cool 30 minutes in pan.
Remove with parchment by pulling up & cool for an additional 1 hour.
Cut & store in airtight container.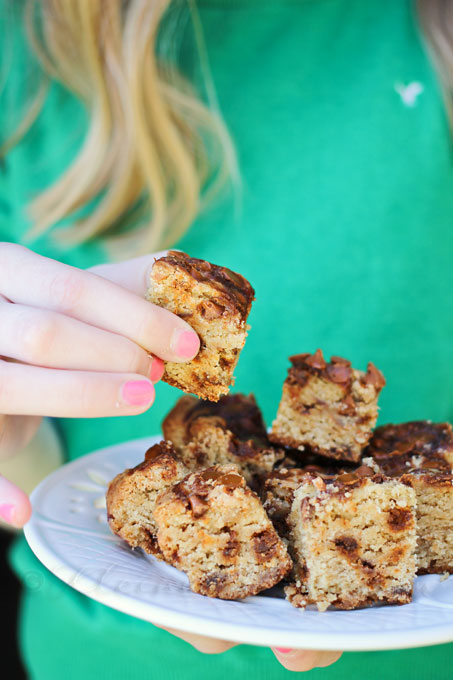 The spices in the Gingered Pumpkin Butter throughout adds a great depth in flavors.
I hope these are a hit in your house as much as they are in mine.
 Thank you Desiree for having me today.
I'm looking forward to sharing another family favorite with you next month.
Want more fall recipes….. here are some that are always on the menu in our house.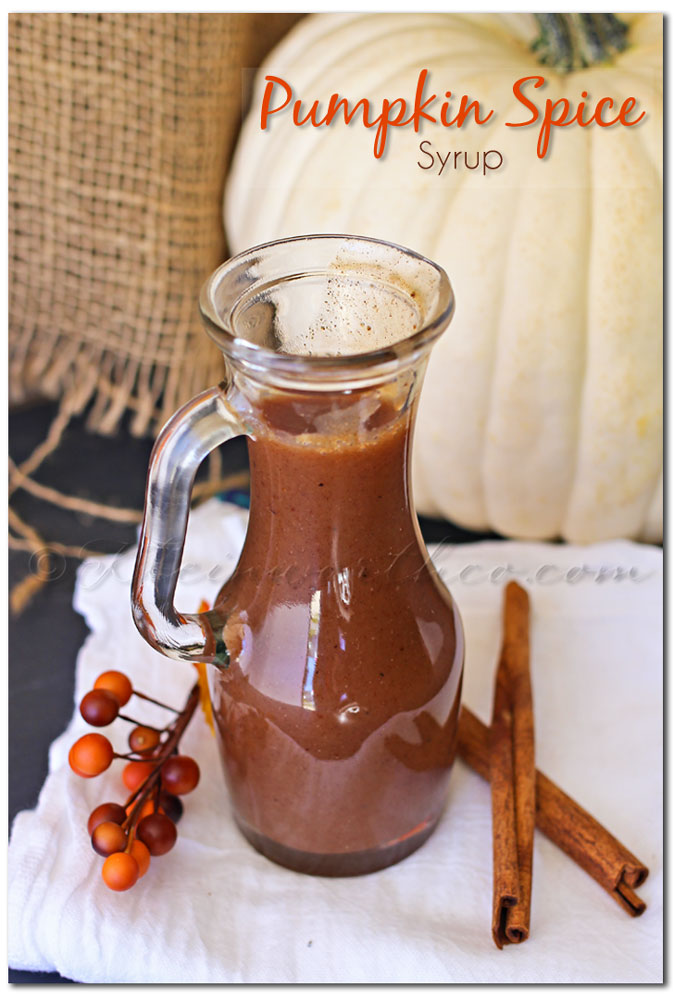 Pumpkin Spice Syrup – good on just about anything. Pancakes, waffles, ice cream.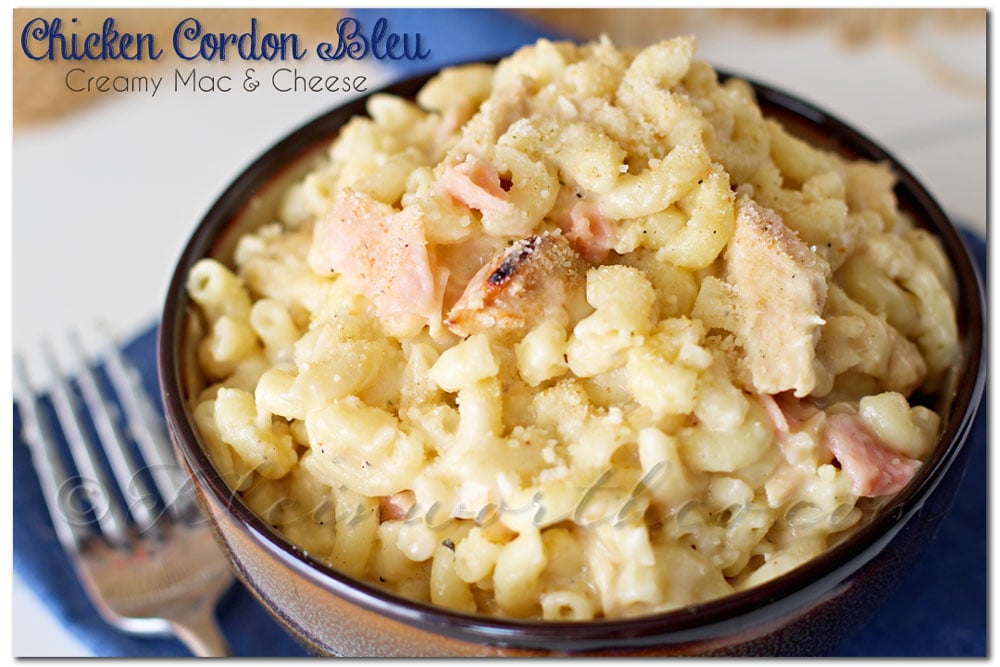 Chicken Cordon Bleu is the perfect comfort food on those cool fall nights.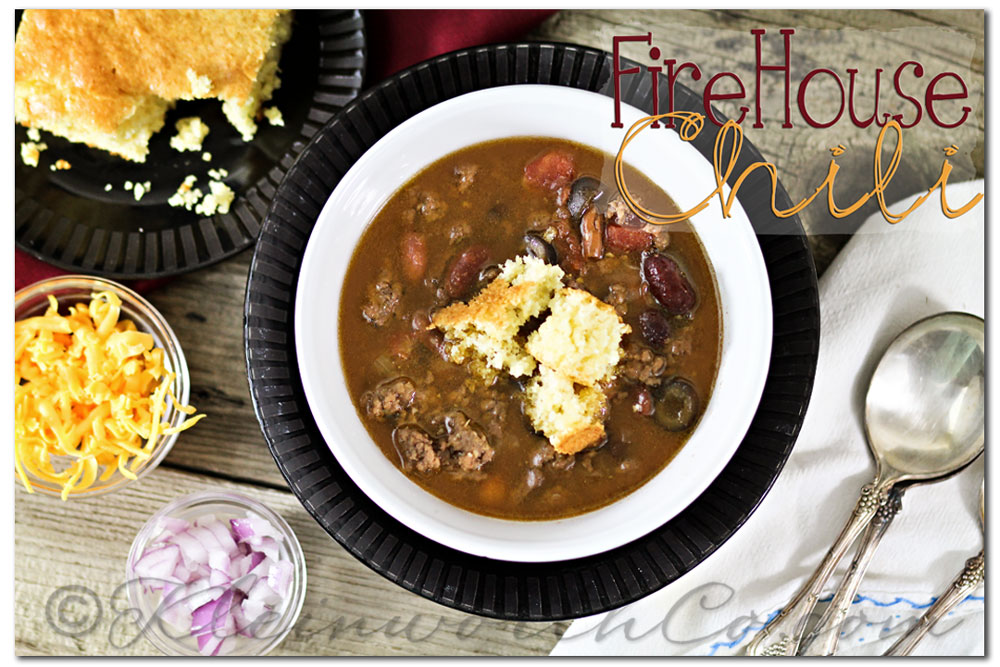 Best Firehouse Chili – you don't want to miss out on this one. It's fabulous!
I can't even tell you how happy I am to have Gina as part of our team.
You are going to love her delicious recipes and her sweet personality.
I adore her!
You can connect with Gina via Blog, Twitter, Google+, Instagram & Pinterest