Home Decor can be expensive and for sure sometimes we can feel overwhelmed by all the choices that we find at the stores. A great way to decorate your home without feeling like you have to spend too much money is giving the things you already have a makeover since you bought them in the first place because you liked them. Today I'm sharing a bunch of fabulous farmhouse home decor ideas that have been shared overt time at our link party. 
Our readers often ask me how they can get featured on the blog. If you have a great recipe, home decor or DIY idea that you are proud of make sure to share it with me!  I host an awesome Link Party every Friday starting at 5:00pm MT, right here at The 36th Avenue. You never know! You may be featured next as one of my favorites!
 The projects that I'm sharing today are beautiful, and have in common the timeless charm that you find on farmhouse decor.
Let's take a closer look at some of my top faves! 
I'm starting with these DIY Restoration Hardware Book Set at Cherished Bliss
I have a bunch of old books that I never put on display because they don't look that good anymore, or the colors don't match my current decor.  I love this idea so much! What a fabulous way to turn old books into decorations.
DIY Watercolor Basket at Delineate Your Dwelling
This makeover is so fun! All these beautiful colors make me happy and besides I love anything and everything that has flowers on it!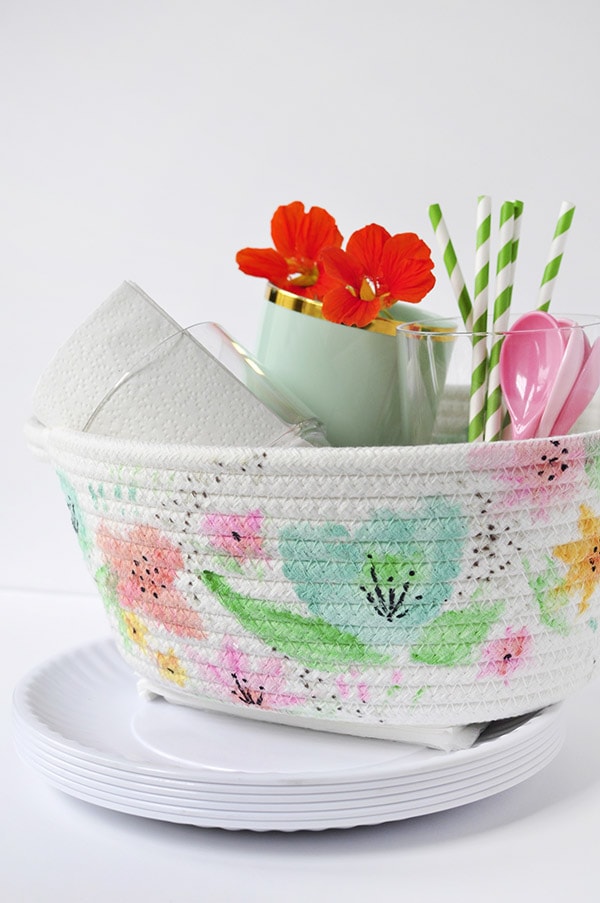 Vintage Chair Makeover at Anderson & Grant
This chair confirms  that we should never underestimate the potential of an old piece of furniture! Look around your house and see what treasures you can find!
Pom Pom Pillow Tutorial at The Real Thing With The Coake Family
What a great way to bring farmhouse charm into any space. These pillows are adorable and I was surprised how easy they are to make!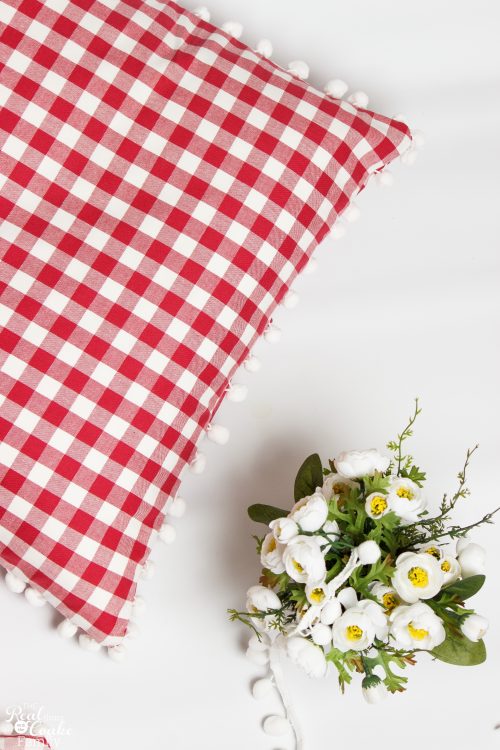 White Dresser Makeover at Crafted Sparrow
You won't believe how this dresser used to look. It makes me want to explore more yard sales and go visit my local thrift store.
What a transformation!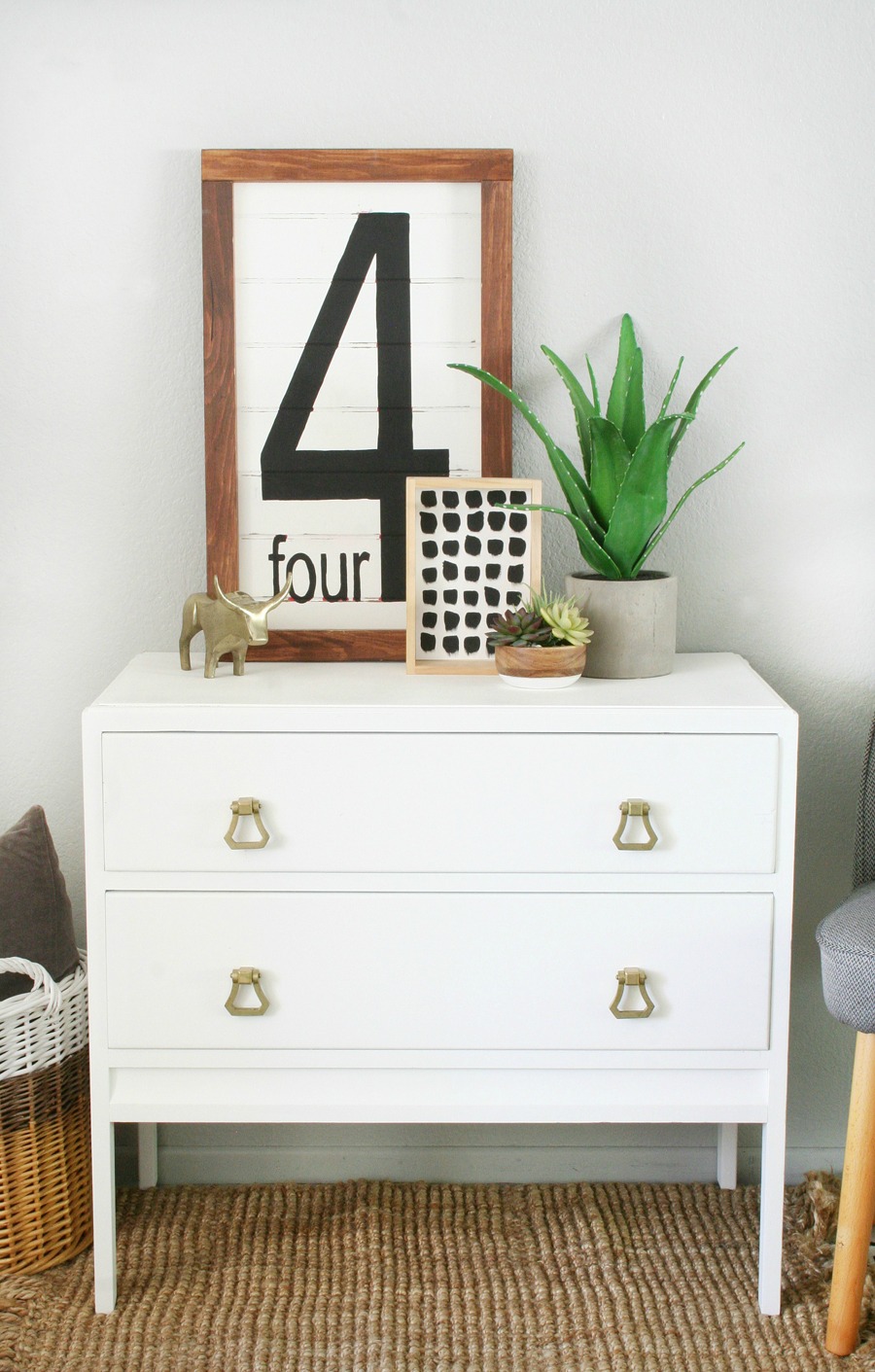 Oversized Letters at Mini House, Mighty Hearts
I love how Nicole used these huge letters that she found on sale to decorate her boy's room!
I also love what she did with the wall!
Glam Dresser Makeover at Lolly Jane
There is a charm in old furniture that you can't find in new pieces! Paint to me is like makeup for furniture!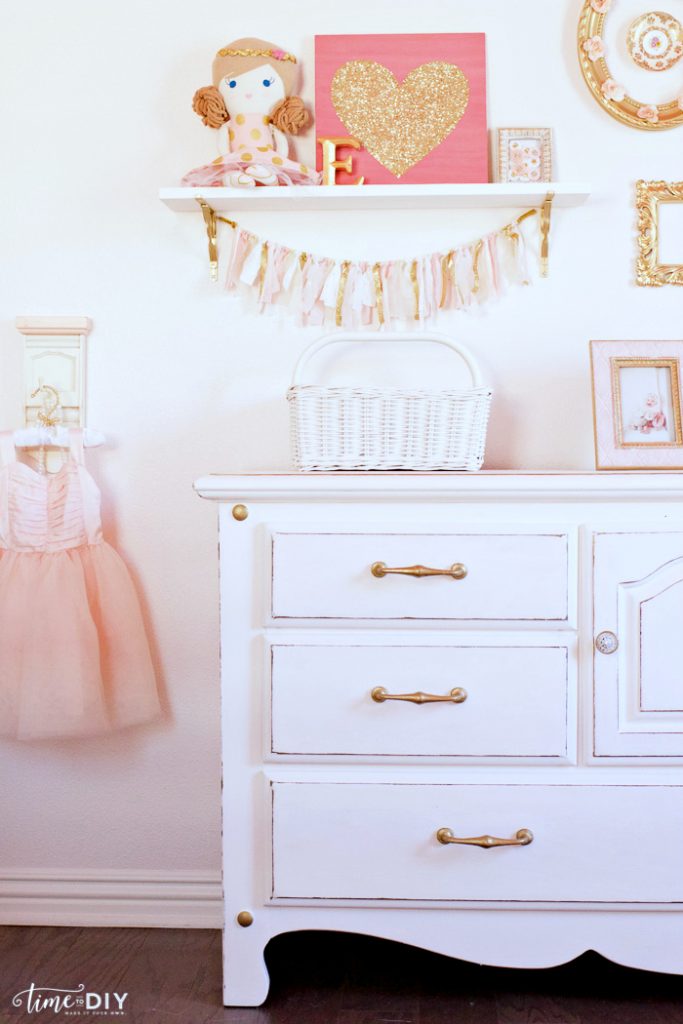 Metal Letter Sign Industrial at Liz Marie
I'm in love with this DIY sign and her decor style!
White & Blue Home Office – Click HERE
This is where I get to work everyday… I know I'm a lucky girl! I love blue, green, and white together. It makes everything looks so clean and fresh!
DIY Farmhouse Writing Table by Cherished Bliss
Can you believe this table was handmade? Amazing!
Bedroom Decor Ideas at Setting For Four
This is the queen of all guest rooms. Classy and timeless for sure!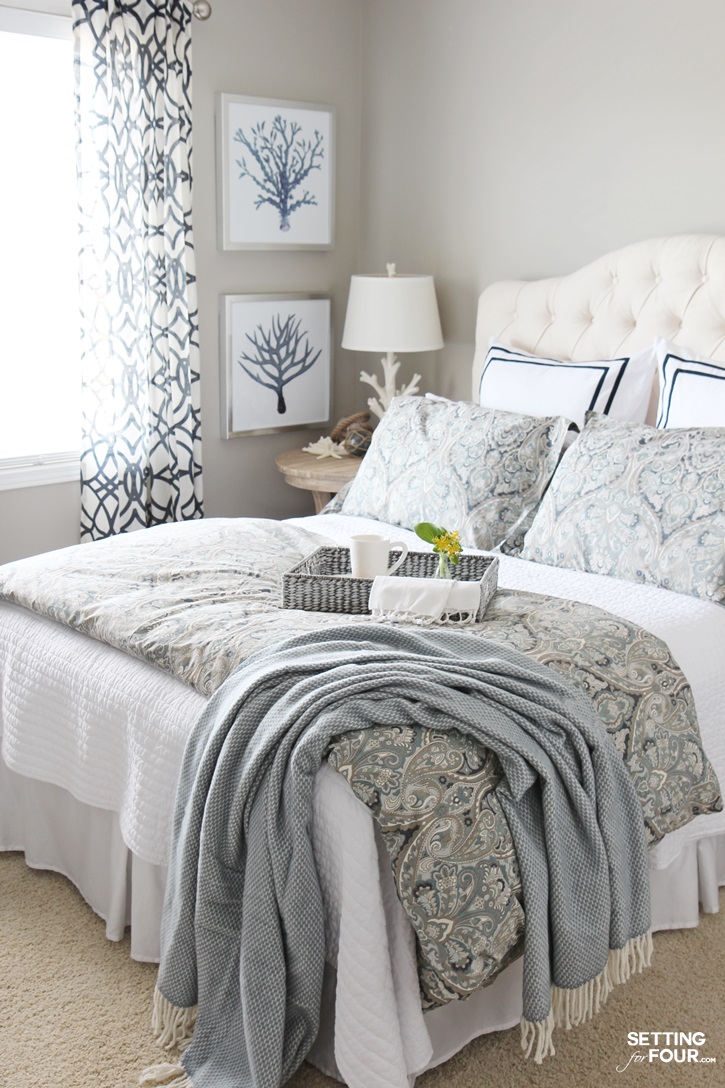 DIY Hanging Lantern at Worthing Court
Such an easy DIY project… This lantern would look great in an entryway!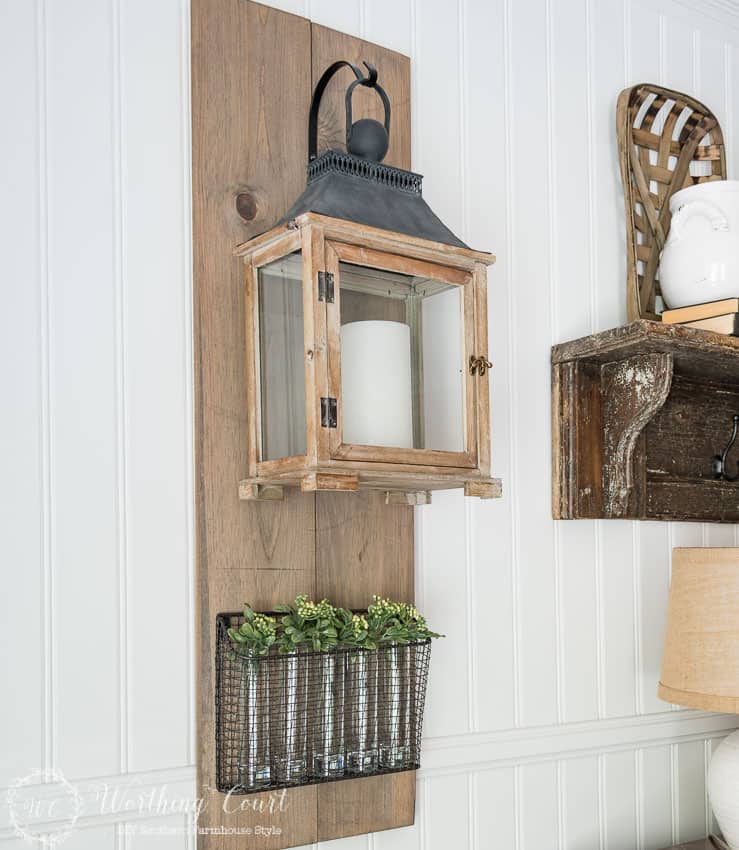 DIY Door Hall Tree at Liz Marie Blog
I love everything about this project!
I love the transformation of this cute shelf! This kitchen has so much character and it looks gorgeous!
Stenciled DIY House Number Buckets at Setting for Four
This is a beautiful home decor accent for the outdoors and anyone's front porch!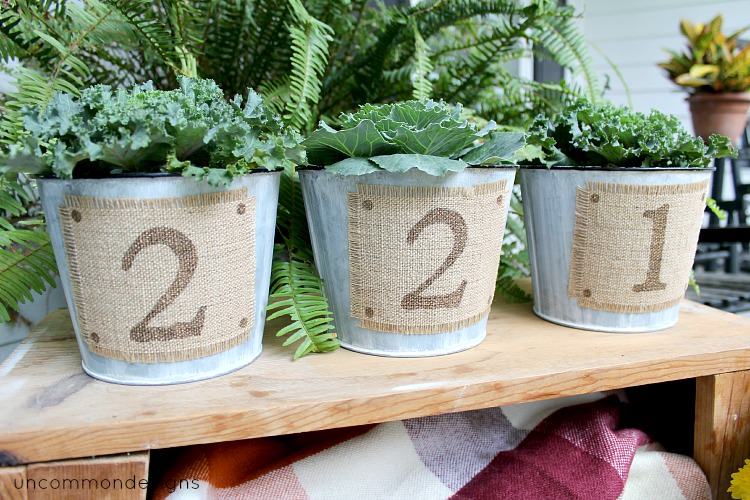 So many beautiful choices!
Here are a bunch more to be inspired by and choose from!
To see the next DIY Farmhouse Decor Ideas click HERE
To see the next 25 click HERE…
…and for the next 25 click HERE
You will also love these DIY Home Decor Ideas HERE
Thank you so much for stopping by! 
Wishing you all a gorgeous day!
Desirée