Party = FOOD!
Let me share with you some of the 
deliciousness
that is going on at the
Share YOUR Awesomeness Party today!
I love
Candy Apples…
they are one of my
favorite treats,
but these ones by
fabulous Cheryl
from
Tidy Mom
are beyond anything I've EVER seen…
makes me want to sing the
American Anthem
with my mouth full…
The name of it is
…Patriotic Almond-

Scented Cake… 
Do I need to say anything more? 
…and from cakes to
cupcakes.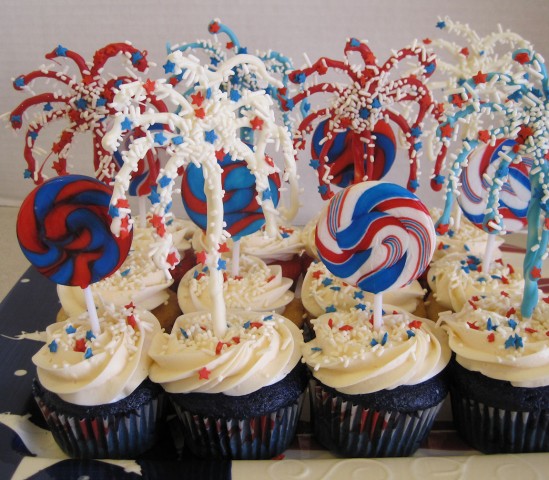 To end the party we have the…
…my kids would love one of these
!
So, I just have
one more thing
to say to you that have inspired me to cover my table on
 because I am giving you the…
For the rest of us… We better GO to the market and 
COOK, BAKE and MAKE a CELEBRATION!