With this Pasta Casserole there is no need to choose. This pasta recipe is inspired by stuffed bell peppers and holds all those delicious and familiar flavors inside. You can have two great dishes in one!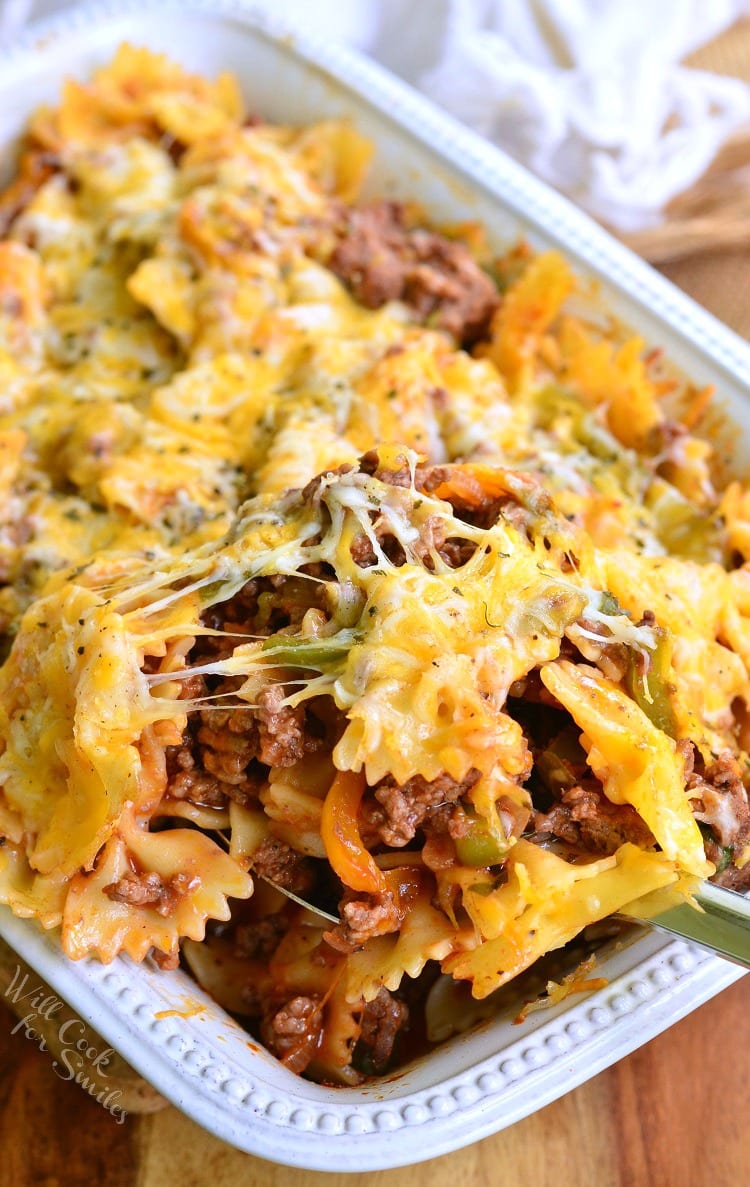 Delicious, simple, and comforting…what else could one want in a great pasta dish?! Well, I would wish for some people to share it with. Before you go all "awe, how sweet," I wish for more people to share it with so that I don't eat it ALL by myself. When it comes to delicious pasta dishes, it's hard to stop…really hard to stop.
Last week, I was dying for some stuffed peppers but I couldn't figure out what exactly I wanted in them. I knew I wanted beef, and I knew I wanted bell peppers. Beyond that, I couldn't decide. Then it hit me…pasta!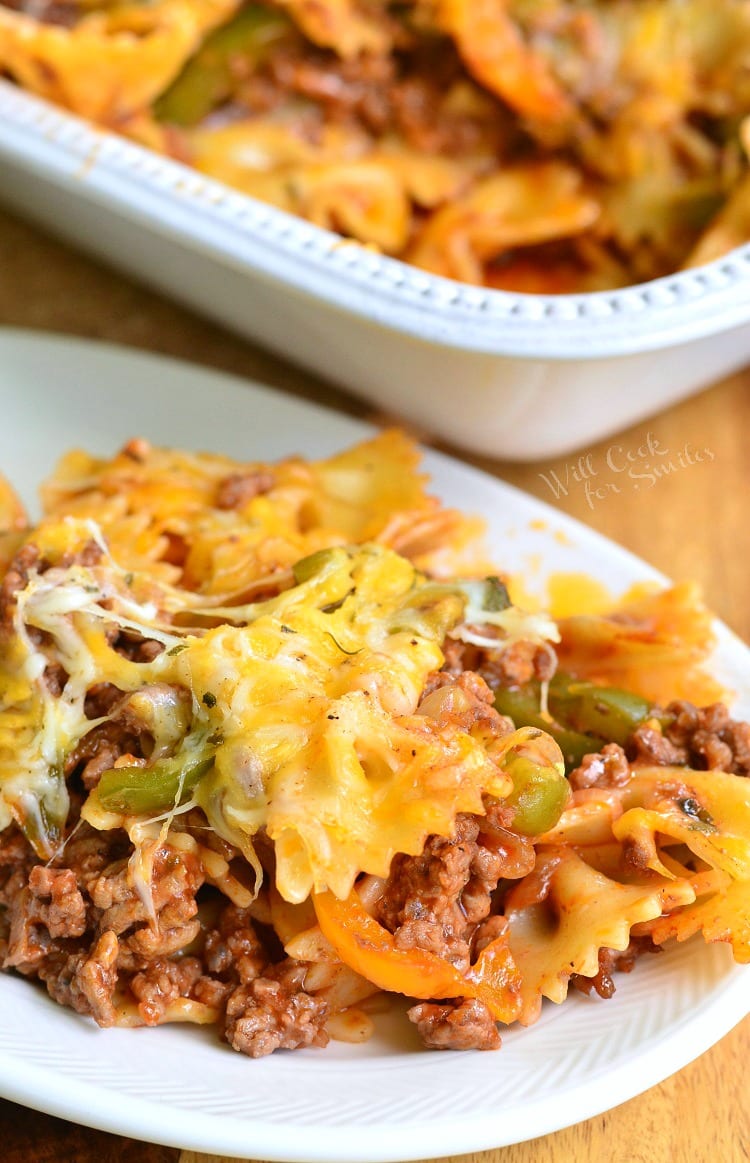 You know what they say in the south, "when in doubt, fry it." Well, I have a different saying, "when in doubt, make pasta." Yea, I just made it up right there but it totally works because you can never go wrong with pasta. I love throwing together flavors from different classic dishes too, makes me feel like a mad scientist. A happy mad scientist too because my "experiments" turn out so tasty.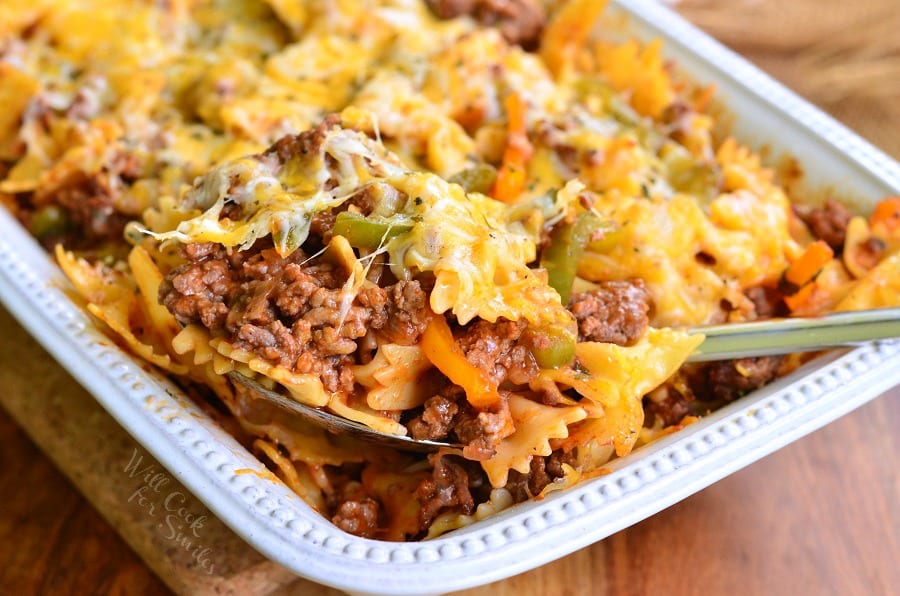 Stuffed Bell Pepper Pasta Casserole
Ingredients
1 med. yellow onion
1 lg. green bell pepper
1 lg. orange bell pepper
1 lb ground beef
⅓ cup tomato sauce
5-6 leaves of basil
1½ tsp oregano
Salt
Fresh cracked black pepper
1 lb dry farfalle pasta
1½ cups shredded Cheddar-Jack cheese mix
Instructions
Cook pasta according to the package directions, drain and set aside.
Preheat oven to 350 and lightly grease a casserole dish. (2½ - 3 quart baking dish will work.)
Slice onions and peppers thin.
Preheat a large cooking pan over medium heat. Add some vegetable oil, onions and peppers. Cook veggies until softened.
Add ground beef to the pan. Break it up as much as possible, cover, and cook for a few minutes. Stir well breaking up clumps of beef. Add tomato sauce, salt and pepper. Mix and continue to cook, covered, until beef is done.
Stir in oregano and chopped basil. Stir in pasta and transfer the mixture into a prepared baking dish.
Spread shredded cheese all over the top and bake for 15-17 minutes.
I can't wait for you to try this recipe!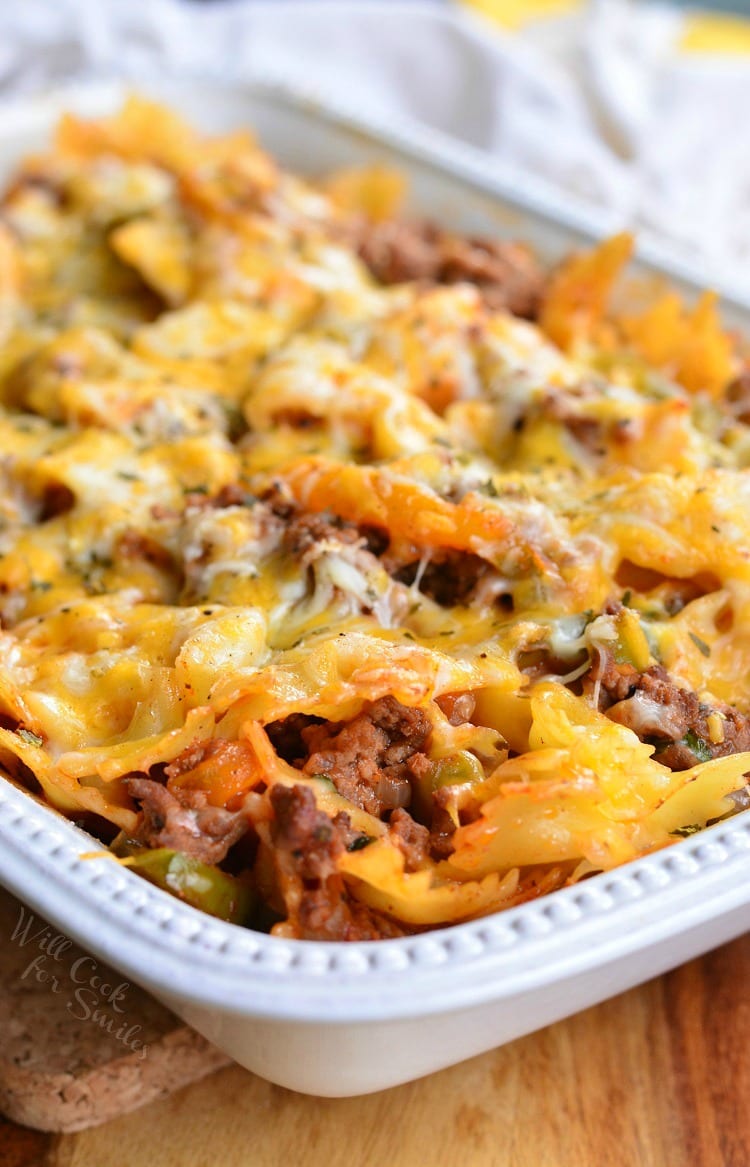 SOME MORE RECIPES FROM WILL COOK FOR SMILES: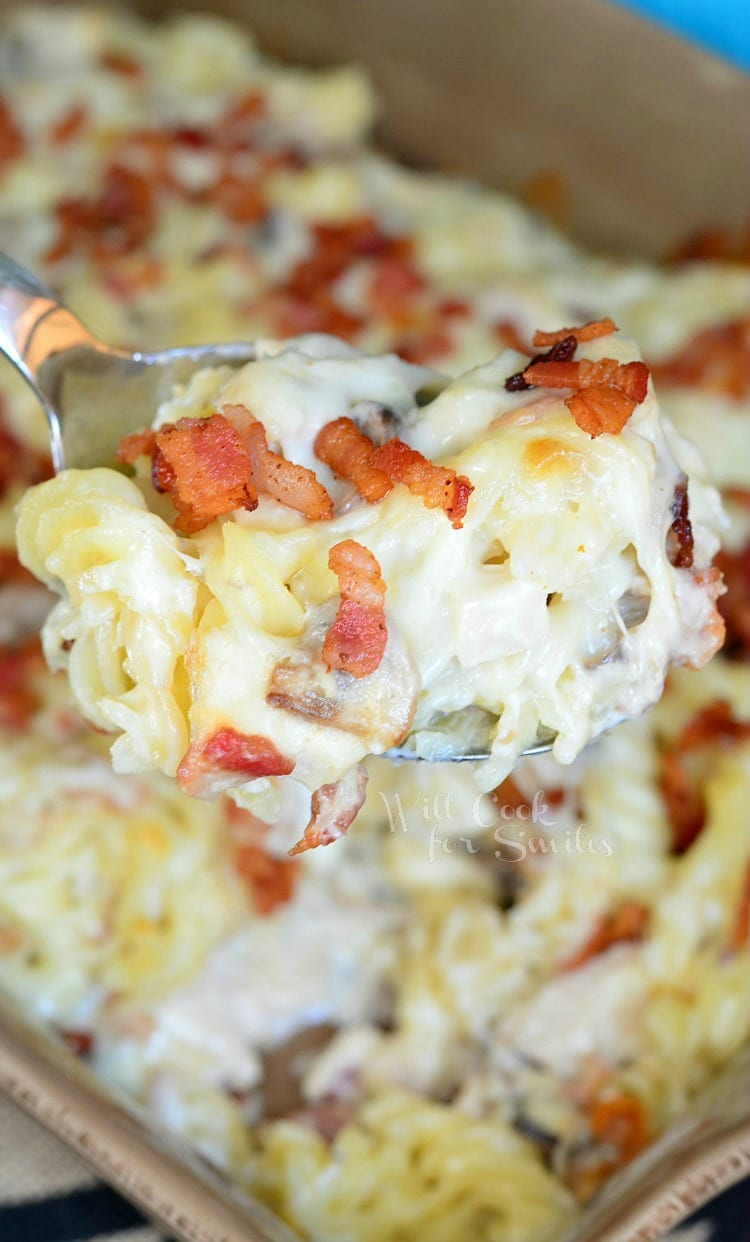 Bacon Chicken Alfredo Pasta Casserole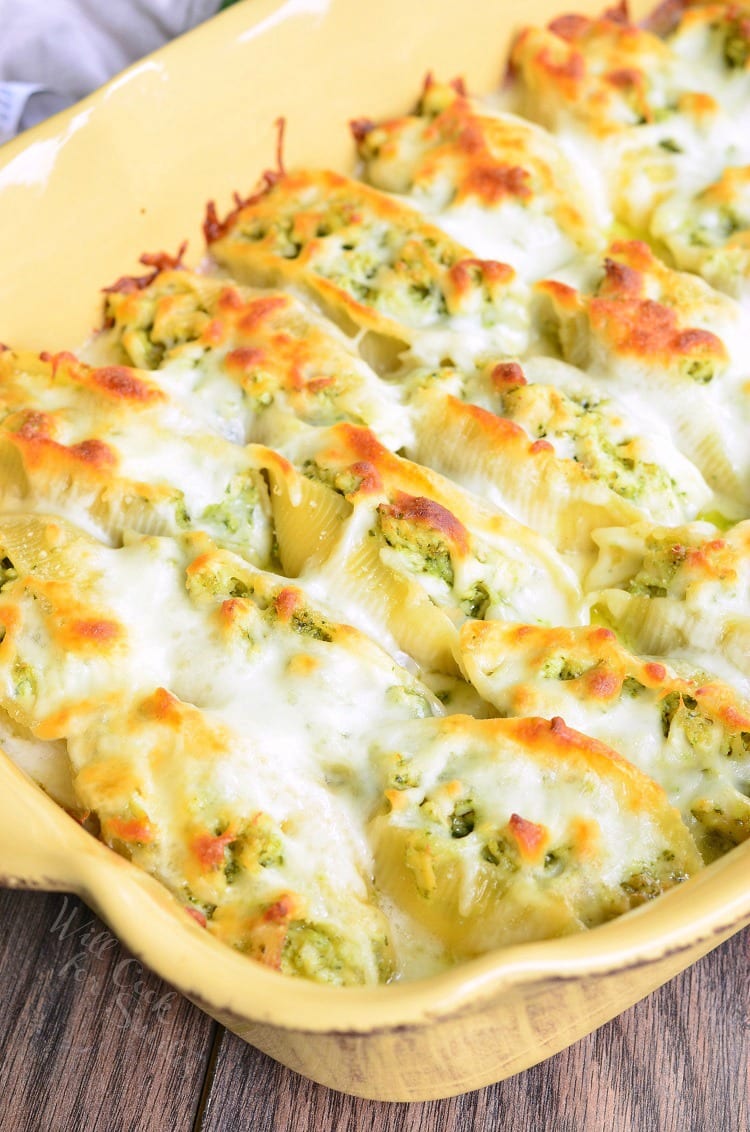 Cheesy Pesto Chicken Stuffed Shells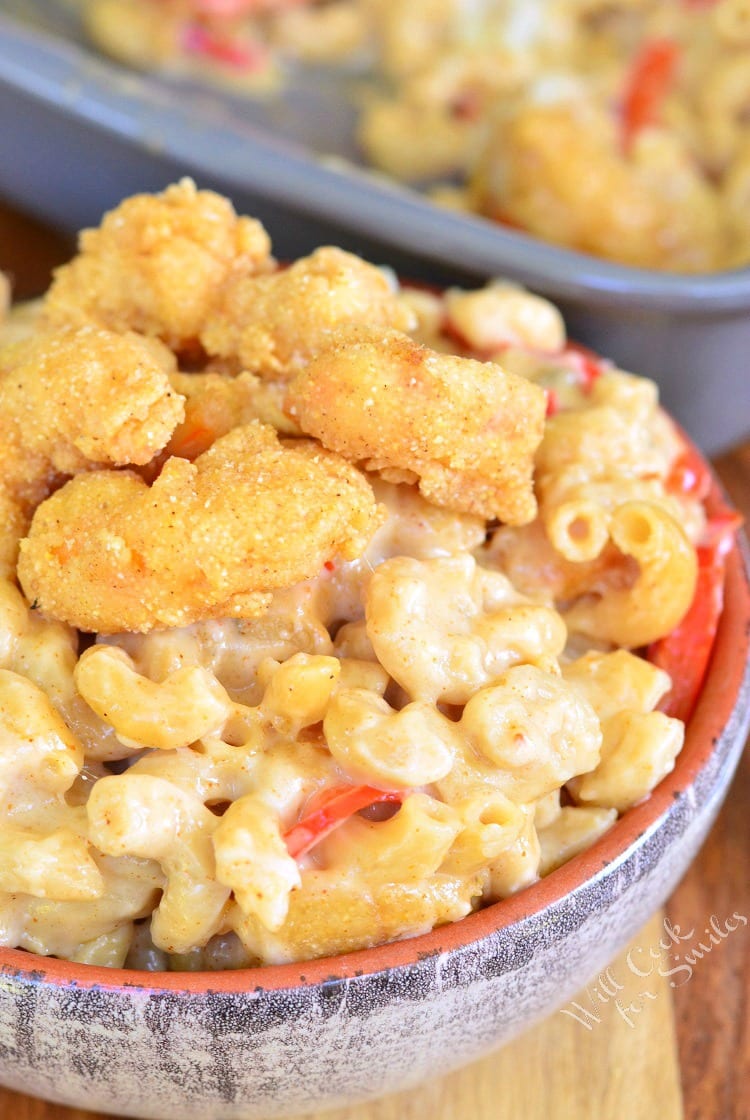 MAKE SURE TO COME BY AND SEE ME ON MY SITE OR ANY OF MY SOCIAL CHANNELS!