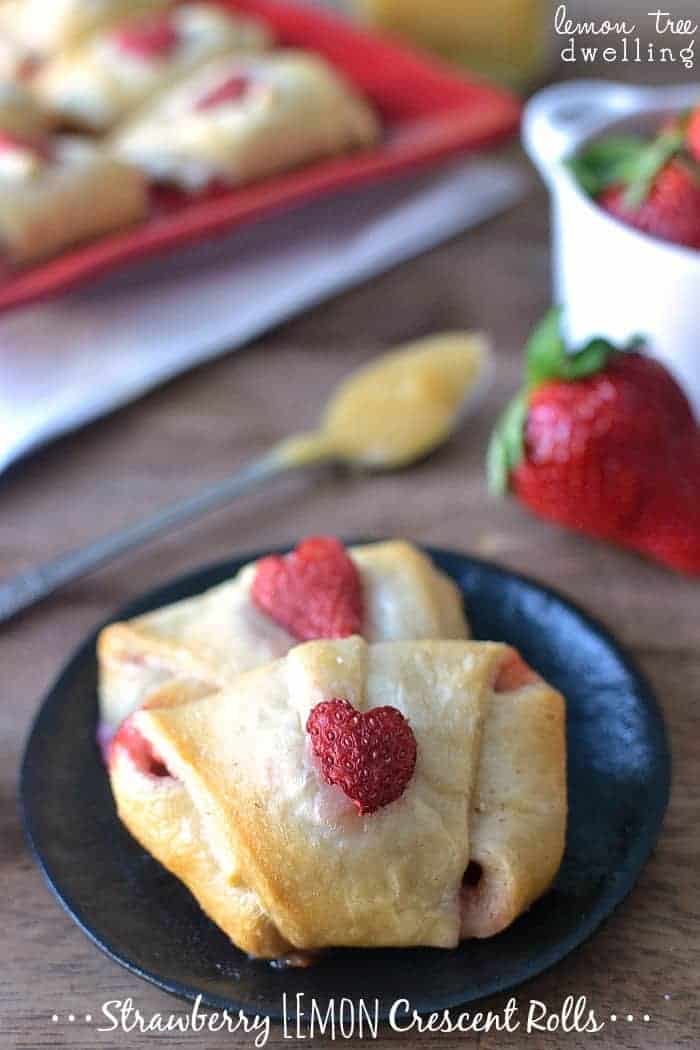 Hello, Friends! I'm so happy to be back here with you again today……this time, just a week before Valentine's Day! Do you have any big plans for the day? We will probably keep things simple and have a date night in……but I can guarantee my kids will be expecting something special, too!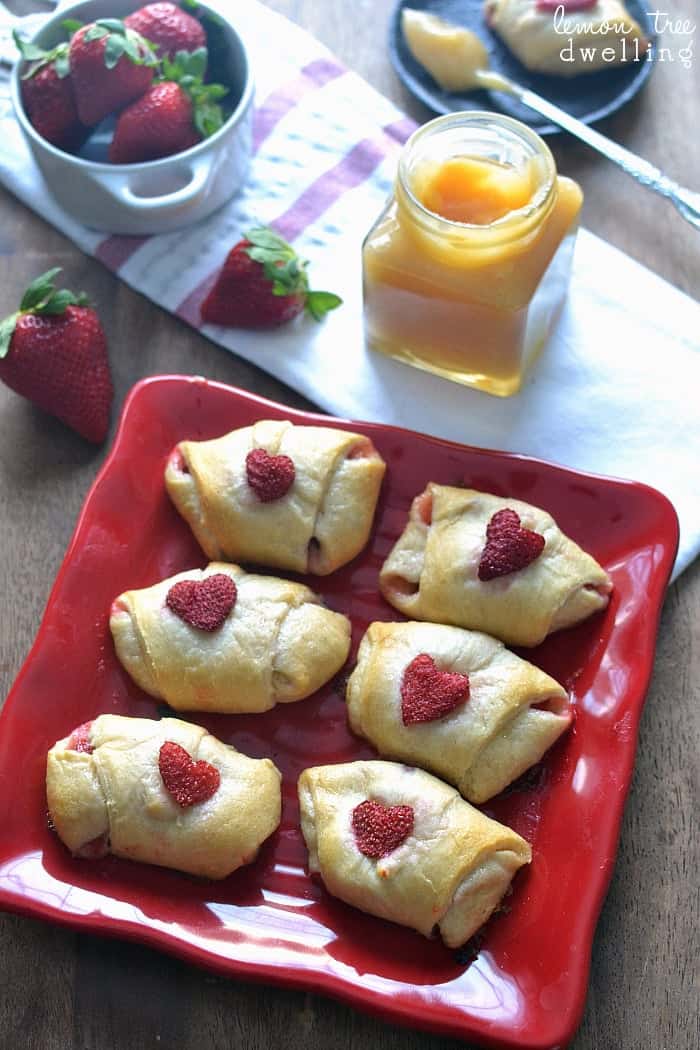 We typically like to celebrate holidays with a fun breakfast, and these Strawberry Lemon Crescent Rolls would make a wonderful addition. They're simple to make, packed with sweetness, and sealed with a strawberry heart for an extra special touch!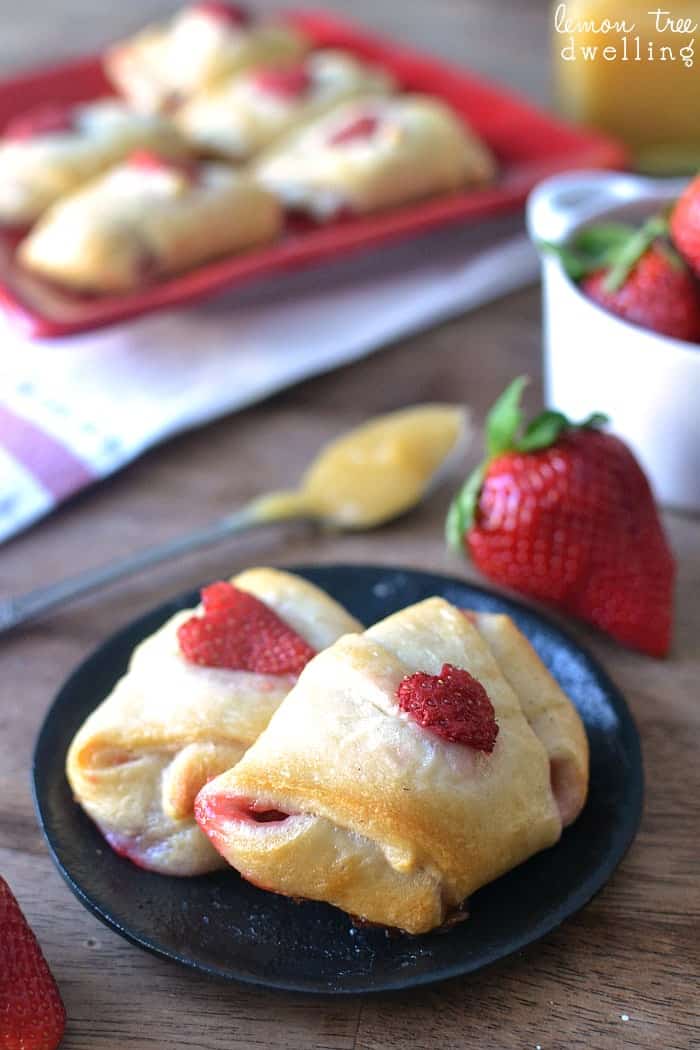 They're especially delicious straight out of the oven, drizzled with a little extra lemon curd, and eaten with the ones you love. However you celebrate, I hope your Valentine's Day is filled with all good things! Enjoy, my friends!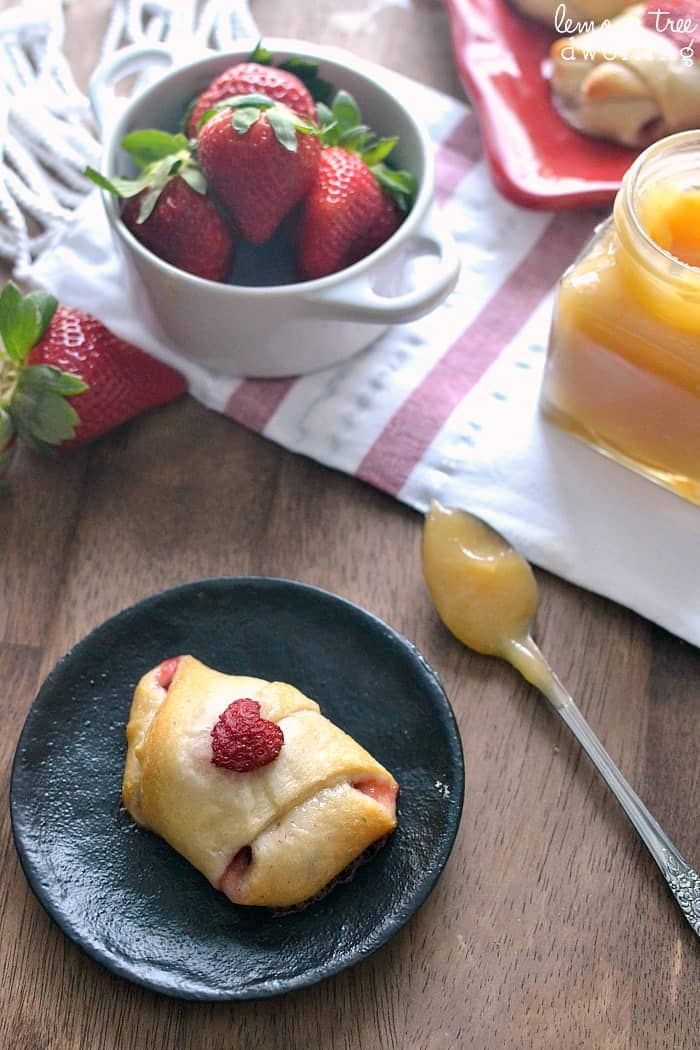 Strawberry Lemon Crescent Rolls
Ingredients
1 can refrigerated crescent rolls
6 medium strawberries
8 heaping tsp. lemon curd
Instructions
Unroll crescent dough into triangles; fill each triangle with 1 heaping tsp. lemon curd and 3 slices of strawberry. *Reserve end pieces for strawberry hearts.
Roll into crescent shape, tucking edges to prevent leakage.
Cut strawberry edges into hearts; top each crescent roll with a heart.
Bake at 350 degrees 15-18 minutes or until golden brown.
Serve warm with additional lemon curd as desired.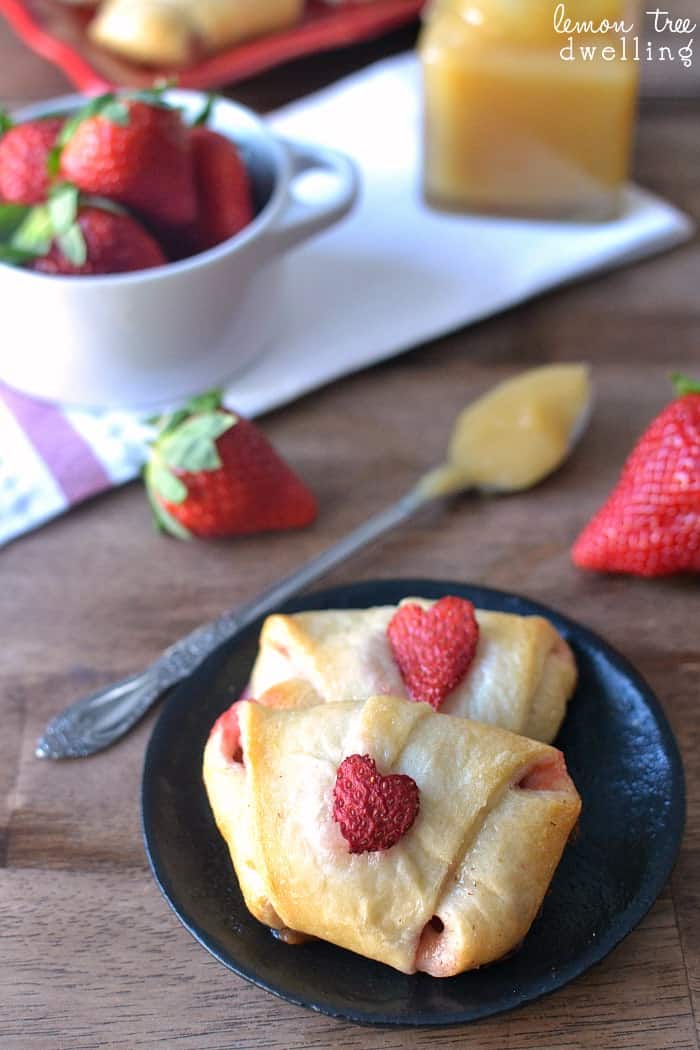 Be sure to check out some more of my yummy recipes, too!
CLICK ON THE IMAGE TO GET THE RECIPE