Beautiful homemade pancakes with an amazing flavor and aroma. These pancakes are made with fresh strawberries and lavender inside and topped with a freshly made strawberry lavender topping. These Strawberry Lavender Pancakes are quite a treat to wake up to.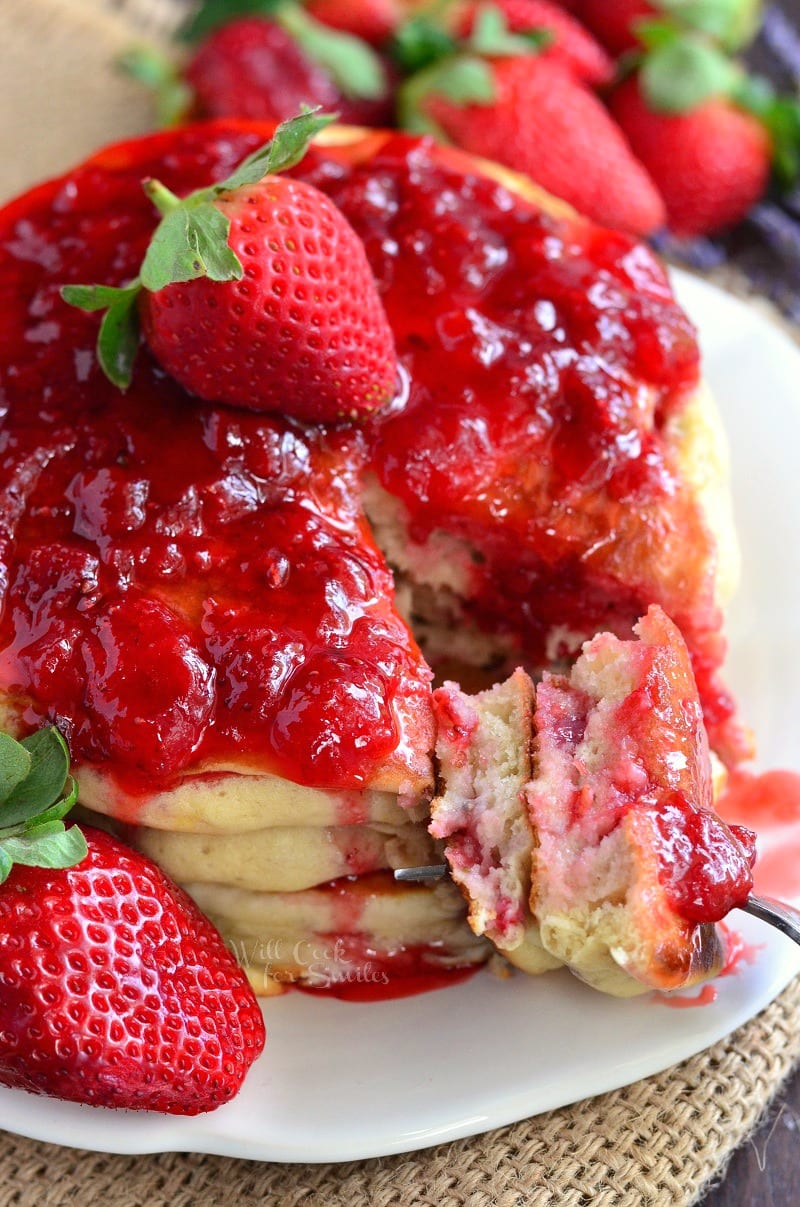 The sweetest holiday of the year is coming soon and we need to be prepared with some of the sweetest recipes. I don't necessarily mean recipes that are loaded with sugar, I'm talking about the recipe that have a sweet meaning.
A good example of a sweet Valentine's Day recipe are these Strawberry Lavender Homemade Pancakes. Just imagine the scent of sweet strawberries and lavender gently waking you up in the morning. You open your eyes and there is a tray with a stack of freshly made, fluffy strawberry lavender pancakes that are topped with fresh strawberry lavender topping on the bed right next to you.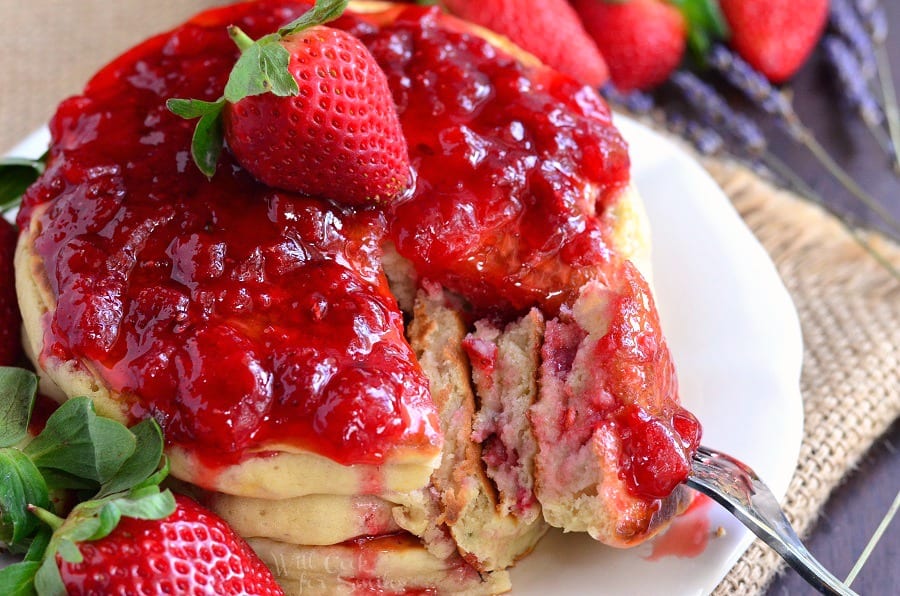 Now, that is one beautiful and special breakfast in bed. Big bonus if there is a glass of orange juice and a rose on the tray as well. It would be a very special way to wake up your sweetheart on Valentine's Day.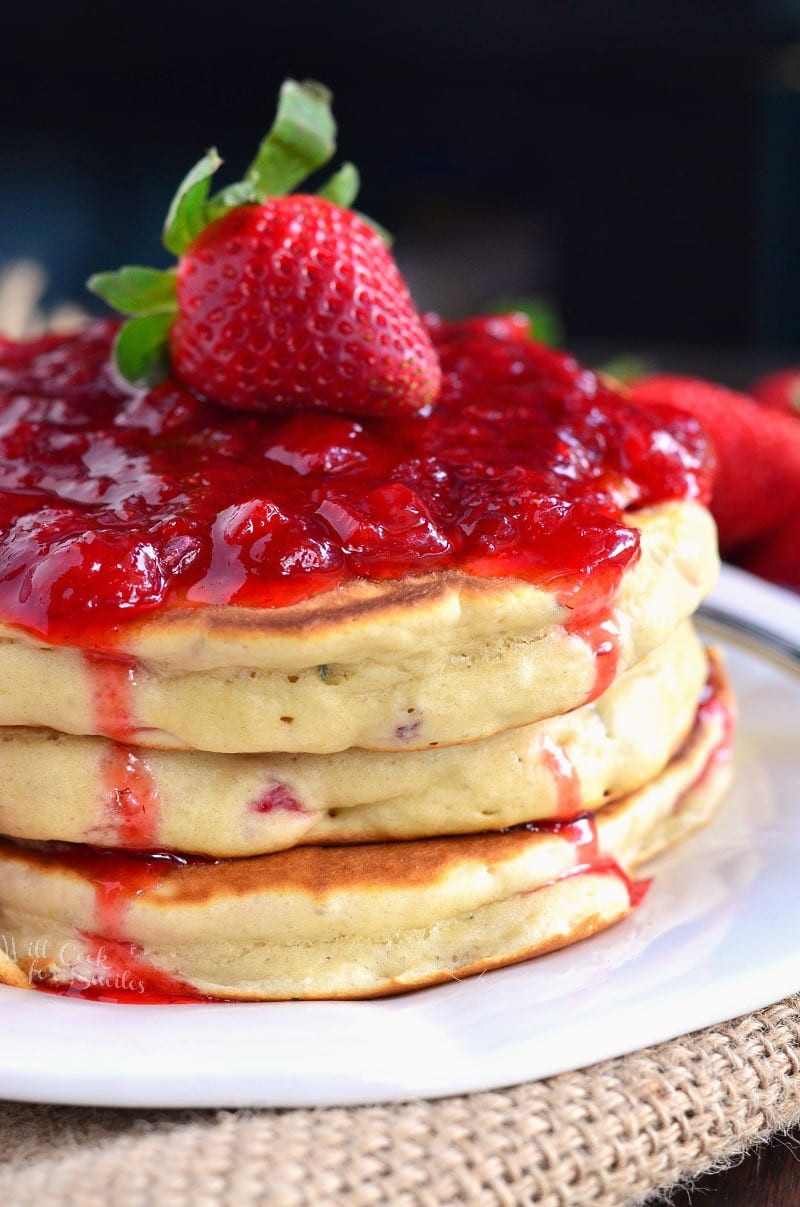 Strawberry Lavender Homemade Pancakes
Author:
Will Cook For Smiles
Ingredients
1¾ cups flour
3 Tbsp brown sugar
1 Tbsp baking powder
½ tsp baking soda
½ tsp salt
¼ cup of vegetable oil
2 eggs
1 tsp vanilla extract
1¼ cup of buttermilk
½ cup chopped strawberries
½ tsp lavender
Strawberry Lavender Topping:
10 oz strawberries
½ cup sugar
½ Tbsp lemon juice
1 tsp vanilla
¼ cup water
½ tsp lavender
Instructions
Topping:
Wash and dice strawberries.
Preheat a sauce pot over medium heat. Add diced strawberries, water, and lemon juice. Let it cook for a couple of minutes and stir in sugar and vanilla. Cook over medium for about 10 minutes, stirring often.
Add lavender and cook for a couple more minutes. Take off heat.
Pancakes:
Whisk together the wet pancake ingredients until combined.
Whisk in the dry ingredients until smooth and stir in diced strawberries. Let the batter stand for about 10 minutes. (This is a good time to preheat your cooking pan on medium heat.)
Cook the pancakes, in the preheated pan, for a couple of minutes on each side. Check the pancakes by pressing lightly in the center, if it's firm the pancakes are done.
Yum!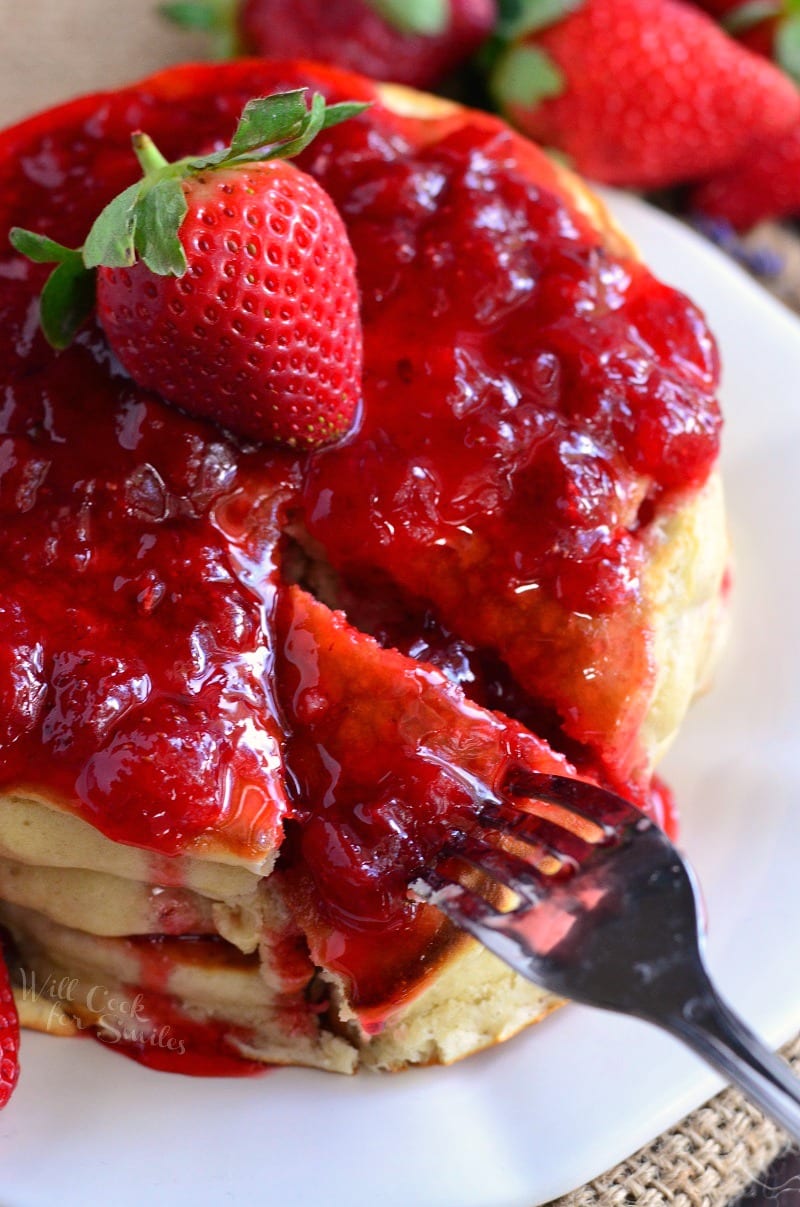 SOME MORE RECIPES FROM WILL COOK FOR SMILES: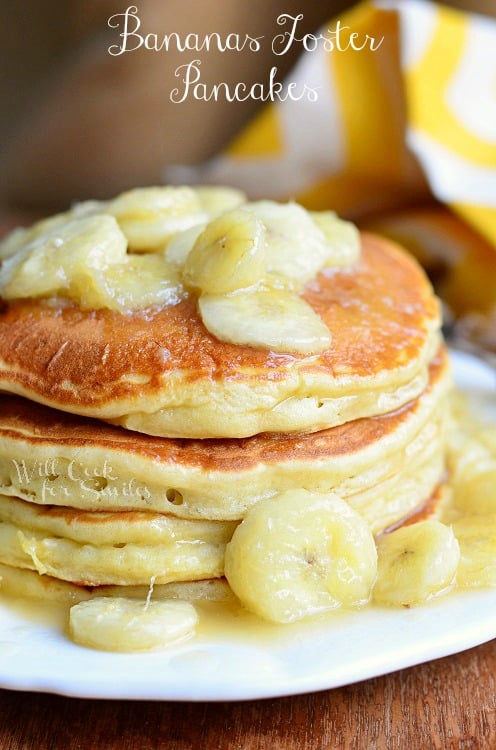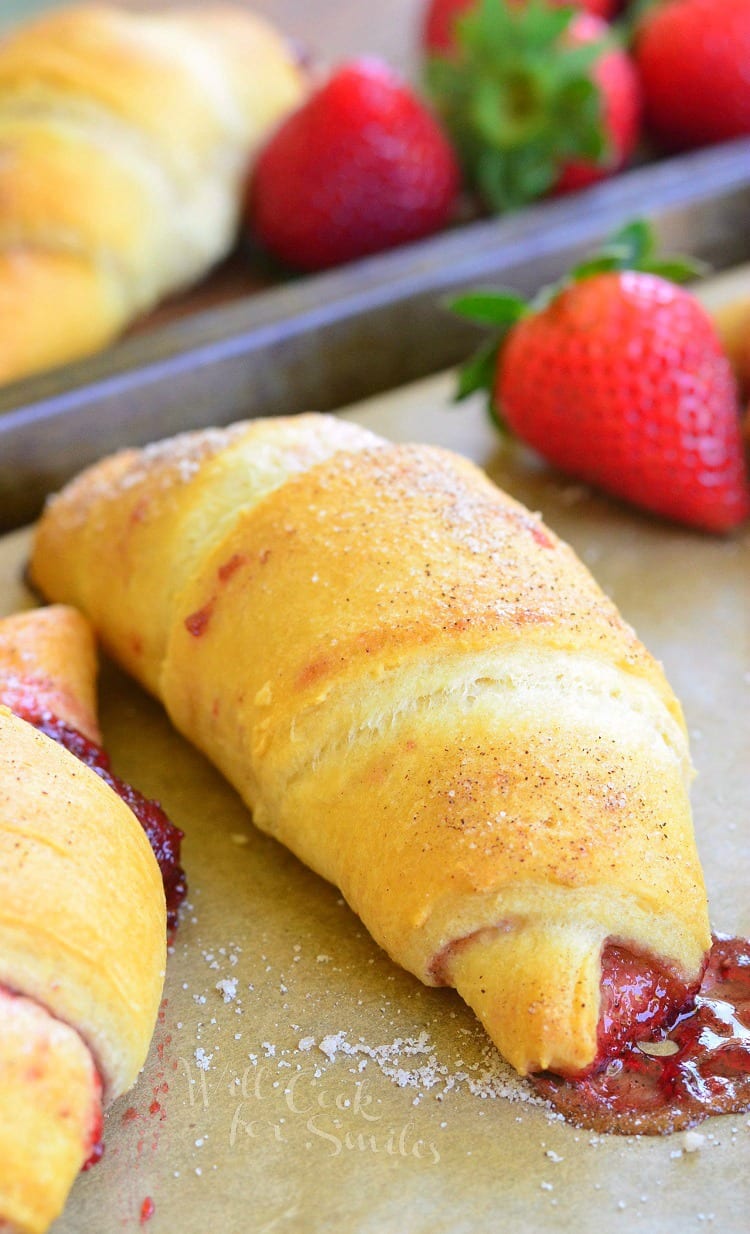 Strawberry Vanilla Crescent Rolls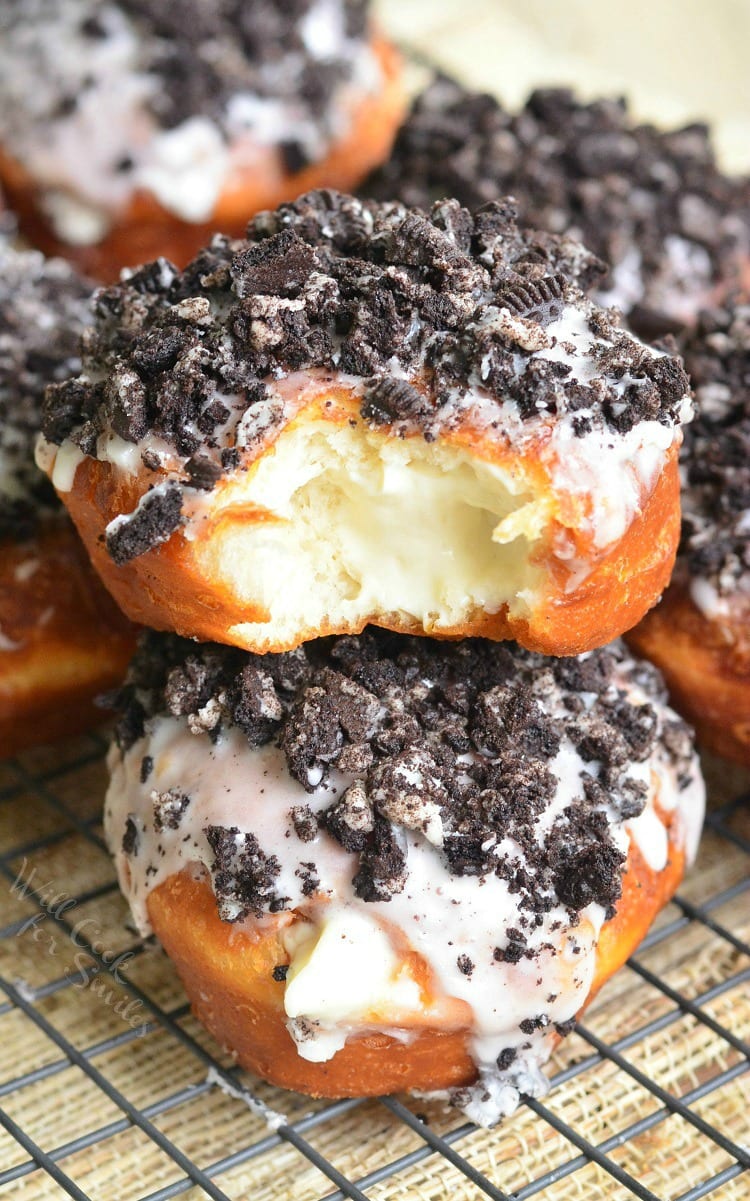 MAKE SURE TO COME BY AND SEE ME ON MY SITE OR ANY OF MY SOCIAL CHANNELS!