There were so many wonderful projects last week…
Here are some of my favorites!
Be still my heart… I am in love with these handmade feathers by Jenn from
 This project gets the…
Now… please hold me!
Check out the EXTRAORDINARY wreath that she made with some of those feathers!
GORGEOUS!
I am giving Jenn a second sticker the…
That is how much I love her work!
If you ever wonder how to make those cute felt flowers that you see on hairpieces…
The Crafted Sparrow put five tutorials in one post for you!
Yes… 5!
I am giving her the…
Ooh La La!
Delicious Beauty!
How adorable is this Birthday Cake by Angie from Little Inspiration.
So darn pretty!
I am giving Angie the…
Wait Angie!
I have one more for you…
Hello Cuteness!
Check out this sweet lace crown over at Little Inspiration.
I am also giving her the…
Check out this wonderful and smart idea by Stars and Sunshine.
Julia is sharing a great tutorial of how to make this DIY Glass Vase Lamp.
Two Thumbs Up from me to you my dear!
I am giving Julia the…
My girl Vanessa from Nifty Thrifty Things transformed her ordinary furniture into
these happy and fun nightstands. Visit her blog to see them in the room!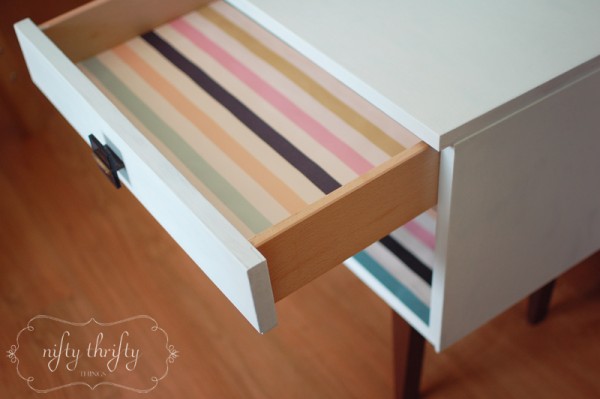 I am giving Vanessa the…
I am finishing with this no sew banner necklace by Twigg Studios. 
This is the perfect party favor… I am actually using this idea for my Anni's birthday!
I am giving her the…
SO many great ideas!
Thank you all for sharing them here! 
If you were featured feel free to button-up here!
If you want to grab your sticker go ahead but make sure you link it back to The 36th AVENUE!
Now… don't go it is time to PARTY!
SHOW ME EXTRAORDINARY!
You know what to do…
If YOU made it share it!
IF YOU DIDN'T MAKE it DON'T SHARE it!
– PLEASE DO NOT LINK ROUND-UPS.
Links to SHOPS OR GIVEAWAYS WILL BE DELETED-
PLEASE Button up HERE
and let others know that they can party here!
Have fun and inspire me to create a new STICKER!
If you are new to my blog I want to welcome you!
I hope you stay in touch with me and  Subscribe to The 36th Avenue via Readers.