Amazing, soft oatmeal cookies made with fresh lemon zest for a nice citrus burst by Will Cook for Smiles. These cookies are also topped with lemon vanilla glaze that's made with lemon zest and vanilla bean.
How was everyone's Easter?
We actually had a low-key day. Didn't go out much, just stayed in and baked cookies…in our pajamas! I love making cookies in my pajamas because it's so much better to eat them with no tight waistband in your way.
Little man and I baked these awesome cookies early in the morning and could hardly wait to dig in. (They smelled SO good!) In fact, we didn't wait to dig in at all. As soon as they were frosted, we got some milk and polished off a few. Warm cookies are the best, don't you agree?
My little guy's (and big guy's) favorite cookies are actually oatmeal cookies, even though he doesn't discriminate too much when it comes to cookies. I decided to make their favorite cookies but put a spring/citrus spin on them. These cookies turned out amazing with a citrus touch and vanilla to enhance all the flavors. Glaze puts these cookies over the top and right at the top of my "favorite cookies" list! I hope you'll like them too.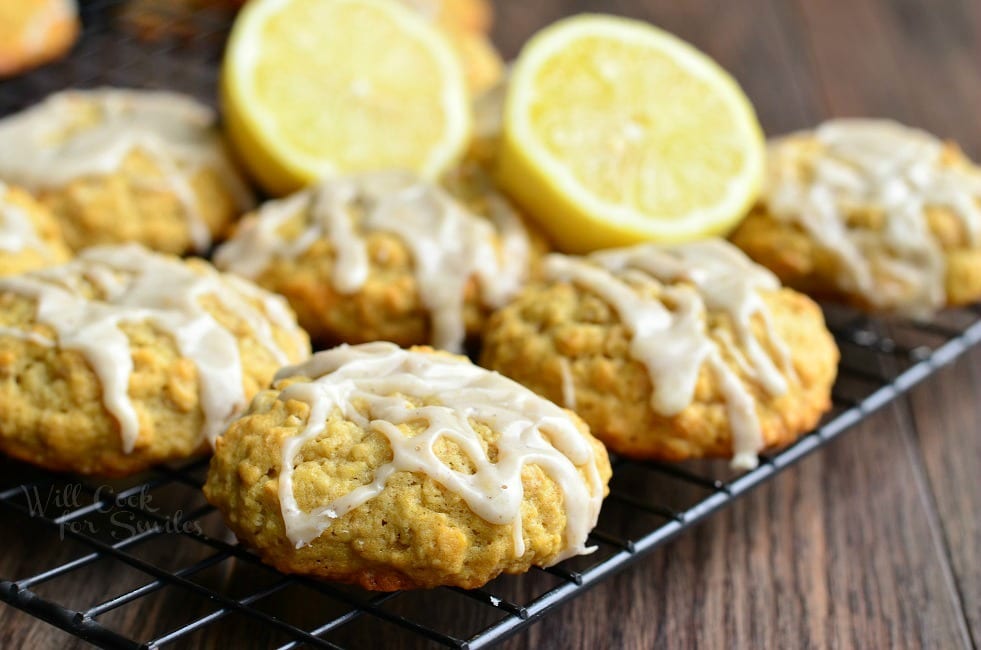 Soft Oatmeal Cookies with Lemon Vanilla Glaze
Author:
Will Cook For Smiles
Ingredients
Cookies:
1 cup unsalted butter, room temperature
½ cup brown sugar
½ cup white granulated sugar
2 eggs, room temperature
1¼ cup all purpose flour
2 tsp vanilla extract
1 tsp baking soda
⅛ tsp salt
3 cups old fashioned oats Zest from
1½ lemons
Glaze:
1 vanilla bean
1 cup powder sugar
2½ Tbsp heavy cream Zest from ½ lemon
Instructions
Preheat oven to 350 and line a cookie baking sheet with parchment paper.
Beat butter on medium-high speed until light and fluffy. Add both sugars and beat for another minute.
Add eggs, one at a time, mixing well after each addition. Scrape sides and bottom of the bowl.
Add vanilla extract, flour, baking soda and salt. Mix it in on low speed just until incorporated.
Add oats, while still on low speed, just until incorporated.
Add lemon zest and mix until evenly mixed throughout.
Scoop cookie dough and roll about an inch sized balls. Place cookies on parchment paper, about two inches apart. Press very lightly to flatten cookies just a little bit. Bake for 9-11 minutes.
While cookies are baking, prepare the glaze. Scrape vanilla bean seeds into heavy cream and mix well.
Warm up heavy cream but not too hot.
Add powder sugar to a shallow bowl and add lemon zest.
Whisk in heavy cream mixture slowly, until all smooth. Drizzle warm cookies.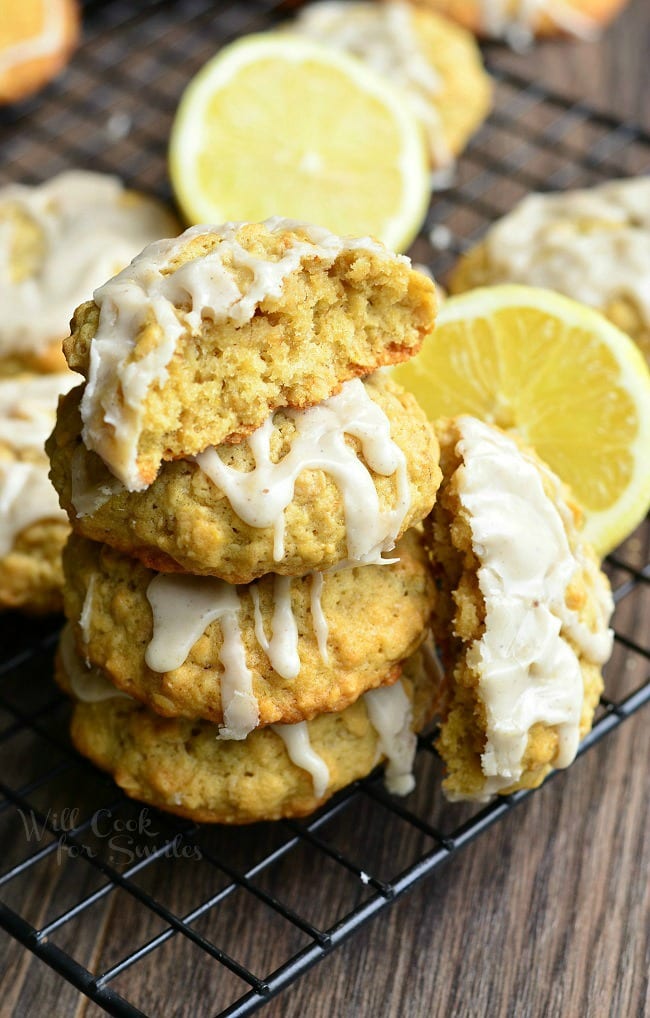 Some More Recipes From Me: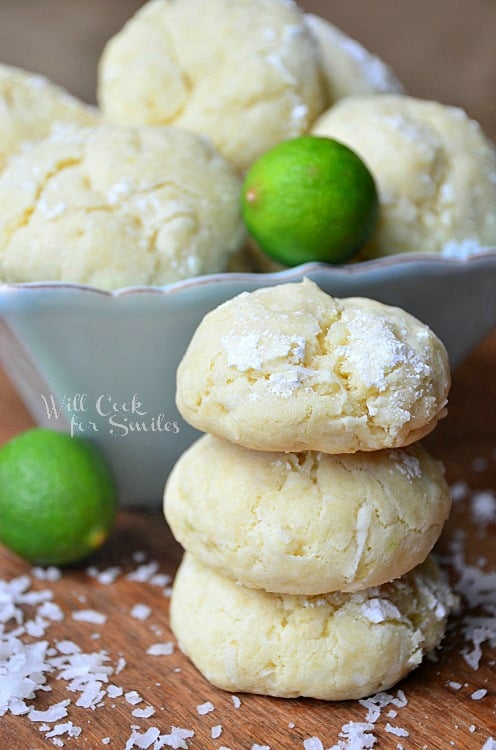 Chewy Key Lime Coconut Cookies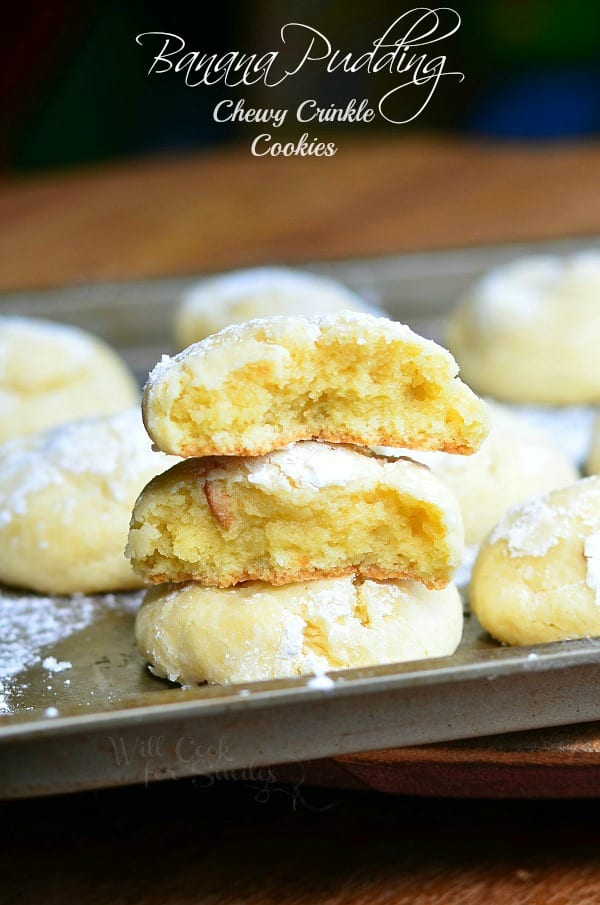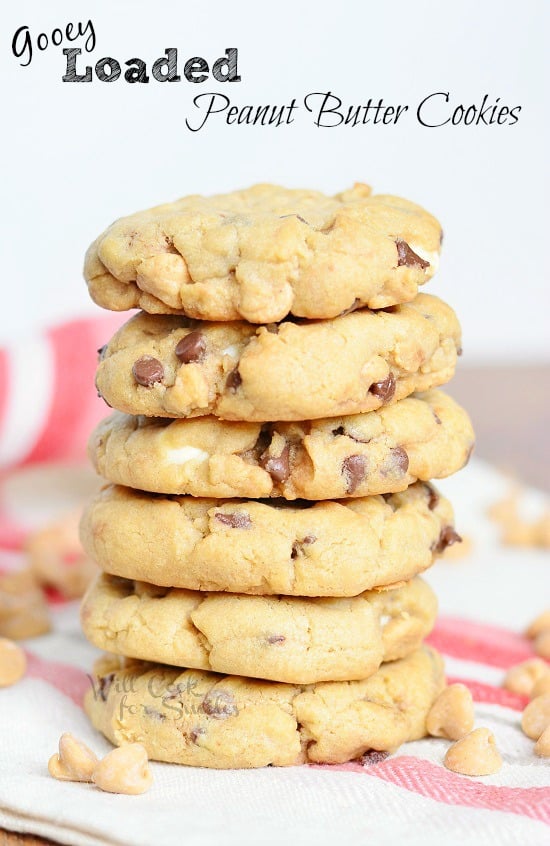 Gooey Loaded Peanut Butter Cookies
Make sure to come by and see me on my site or any of my social channels!