Easy Slow Cooker Split Pea Soup – a hearty meal that everyone loves!
Who loves comfort food? Since moving to a cooler climate we find ourselves gravitating towards warm & hearty comfort foods like easy slow cooker soup recipes all the time. It's just so easy & convenient to toss it all in & come back after a long hard day to a delicious meal all ready to go. You just can't beat the ease of slow cooker soups, especially one as good as this split pea. Do you love split pea soup? When I was a kid we visited Split Pea Anderson's on a trip through central California. That is where I tried it for the first time & fell in love. It was also the only thing I could recognize on the menu during a trip to Japan when I was just out of high school. It's definitely been my "go-to" for years & so it's no surprise that it's something we make again & again.
Easy Slow Cooker Split Pea Soup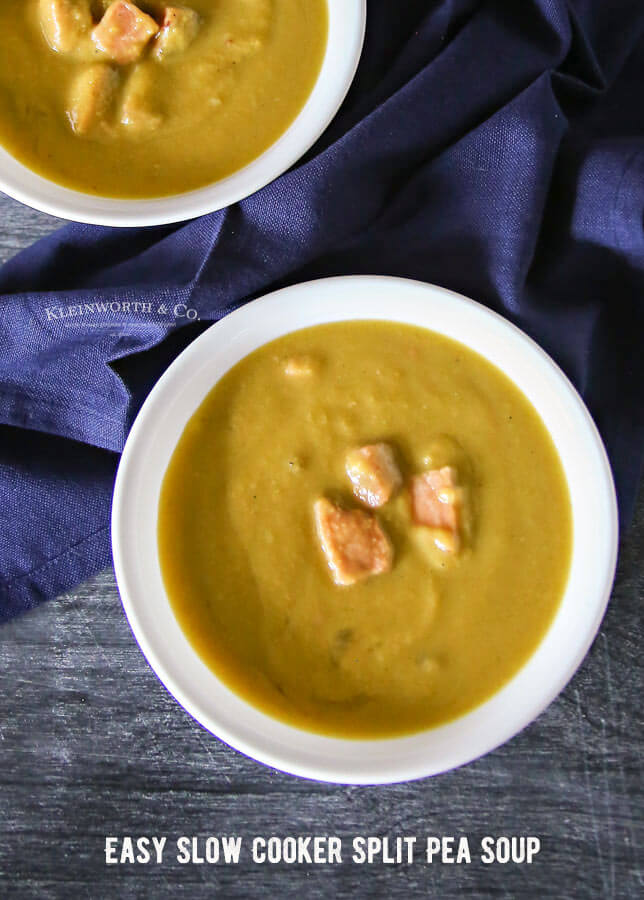 It IS one of my all-time favorites. We have a handful of recipes that we have tweaked & changed over the years, but the one that gets made most often is this slow cooker version. I love that it's loaded with ham! This particular recipe gets made every year the day after Easter for obvious reasons. It's a great way to use up leftovers. The whole family just loves it & that makes me happy because it's relatively healthy & is just so simple to create.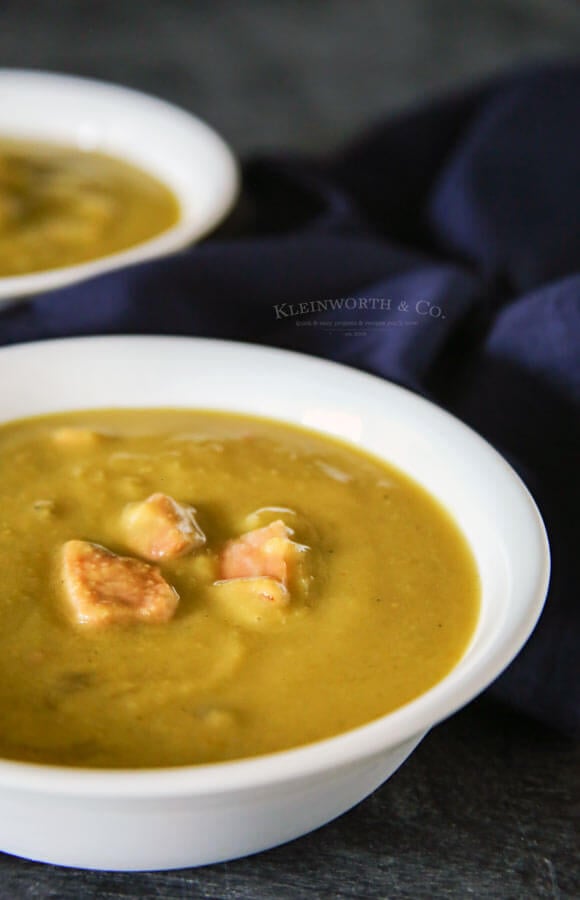 Easy Slow Cooker Split Pea Soup
Easy Slow Cooker Split Pea Soup
Easiest slow cooker split pea soup recipe loaded with ham.
Ingredients
2 cartons of chicken broth (32 oz each)
1 bag of split peas
¼ cup of water
3-4 cups chopped ham
1 can of evaporated milk
Spices; salt, pepper, garlic powder, season salt, minced onions (season to taste)
Instructions
In a medium size bowl combine peas & water filled to about 1" above the level of the peas
Soak peas overnight
Using a large slow cooker, add peas, broth & water
Add ham, spices, evaporated milk & garlic
Cover & cook on high for approximately 4 hours stirring occasionally.
Garnish with salt & pepper upon serving.
It's just so creamy & delicious! I'm craving another bowl right now!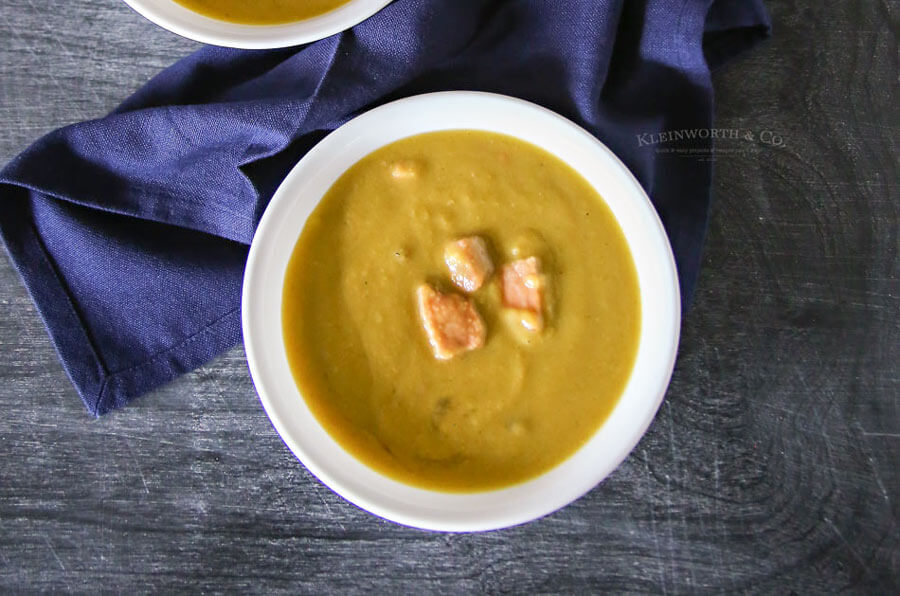 Have a great week everyone! Thanks for spending time with me today!