Amazing, healthy smoothie that will make you feel like you are sitting on the beach and feeling the sea breeze! This smoothie is made with coconut milk, banana, key lime and pineapple yogurt. 
Hey guys! I'm back with something tasty for you again. I brought some delicious smoothies for you to get you excited about summer. (Not that anyone needs much help getting excited for summer or anything.)
Are you getting tired of all the cold and snow? I actually wouldn't know what that's like because I live in Florida and we all know that it's that state that's located within a mile from the Sun. We got about a month of cooler weather here and not even all at once. But, I have many friends in northern states who are getting tired of the cold and need a sunny pick-me-up. This smoothie will do the trick.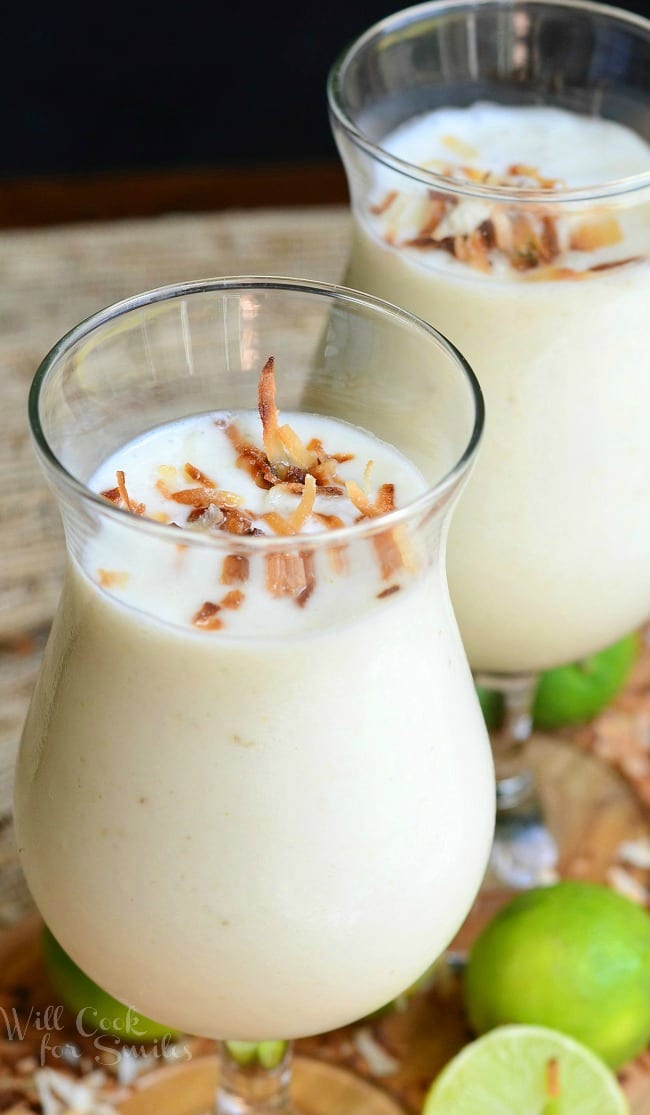 The second I took a sip of this Creamy Tropical Smoothie, I swear I smelled ocean and felt the breeze. Definitely made me wish I was sitting on the beach. So much delightful coconut flavor mixed with pineapple, banana and a touch of citrus from key lime zest. Heaven!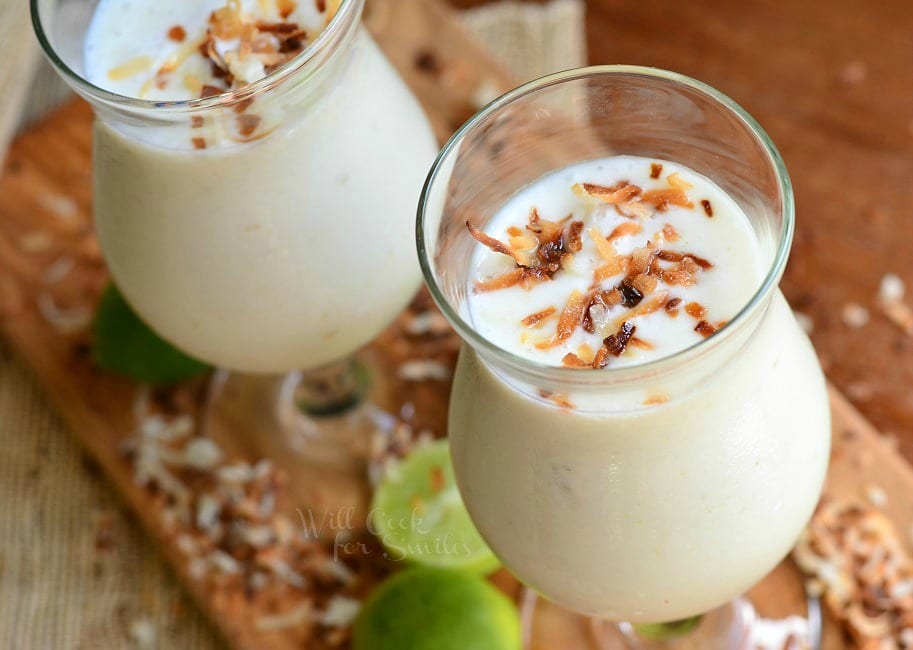 Ingredients:
1 1/2 cups of coconut milk (can)
6 oz pineapple light yogurt
1 large banana
Zest from 1 key lime
Few ice cubes
Toasted coconut for topping (optional)
Directions:
1. Combine all ingredients in a blender and pulse until all smooth.
2. Sit back, put up your feet, close your eyes and enjoy the tropical goodness!
*Note: if you can't find pineapple yogurt, use plain lite yogurt and a couple of slices canned (or fresh) pineapple.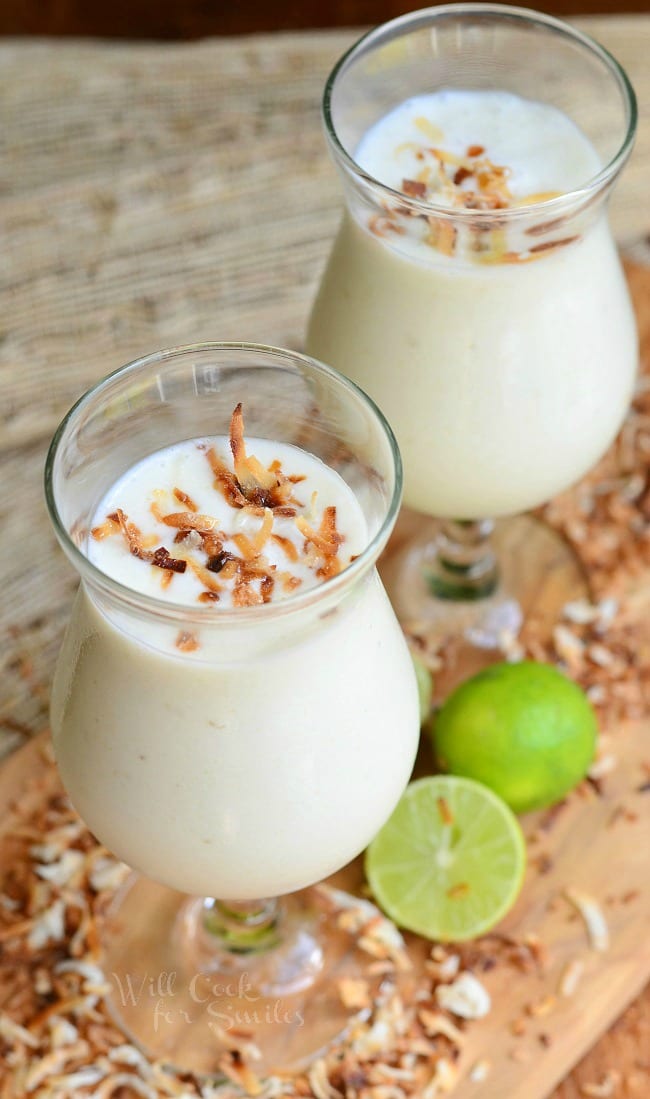 Some More Recipes From Me: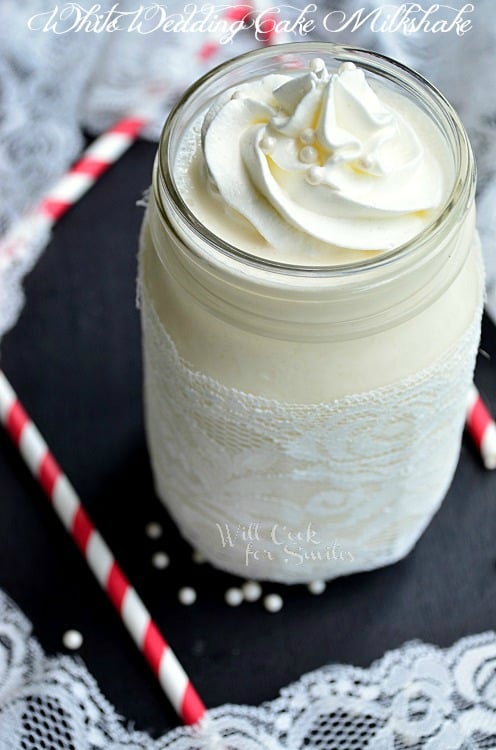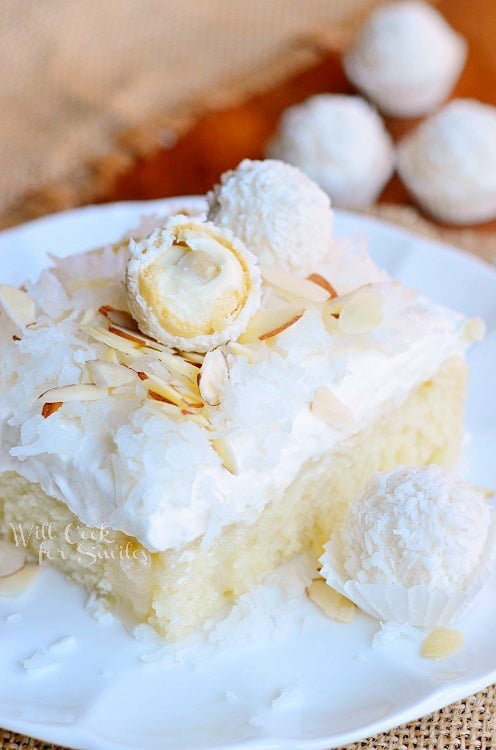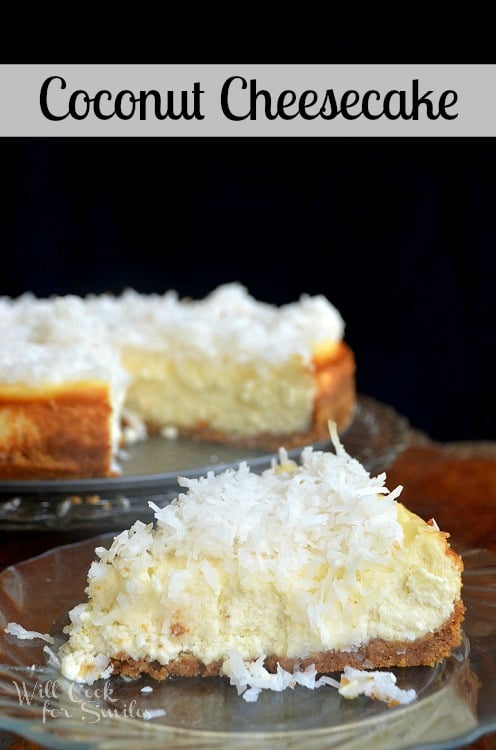 Make sure to come by and see me on my site or any of my social channels!