This Pineapple Tropical Smoothie is exactly what you need to cool down, refresh and re-energize on a hot summer day. A nice, cold smoothie fame with fresh pineapple, mango, mint and lime.
Hey guys! Long time, no "see." I hope you haven't forgotten me. It's been a crazy-busy summer. Then again, when is summer not busy, right? At least it's mostly good kind of busy. Summer vacations, family time, getaways. Days are filled with all that fun pool time, beach time, water parks, and any other fun way to beat the summer heat. Little man and I have been having a lot of beach time because the pools are too packed with people and water parks are too far. Beach is the best anyway.
When it comes to drinks and food, FROZEN is what it's all about in the summer. Sometimes, the only way to cool down is to sip on something frozen and delicious. Well, I happen to have something frozen and delicious for you right here. This frozen treat is perfect from dusk to dawn and is packed with fresh fruit. Tropical flavors are abundant here and mixed with refreshing mint and lime. Every sip will make you forget about the heat and remember everything you love about summers.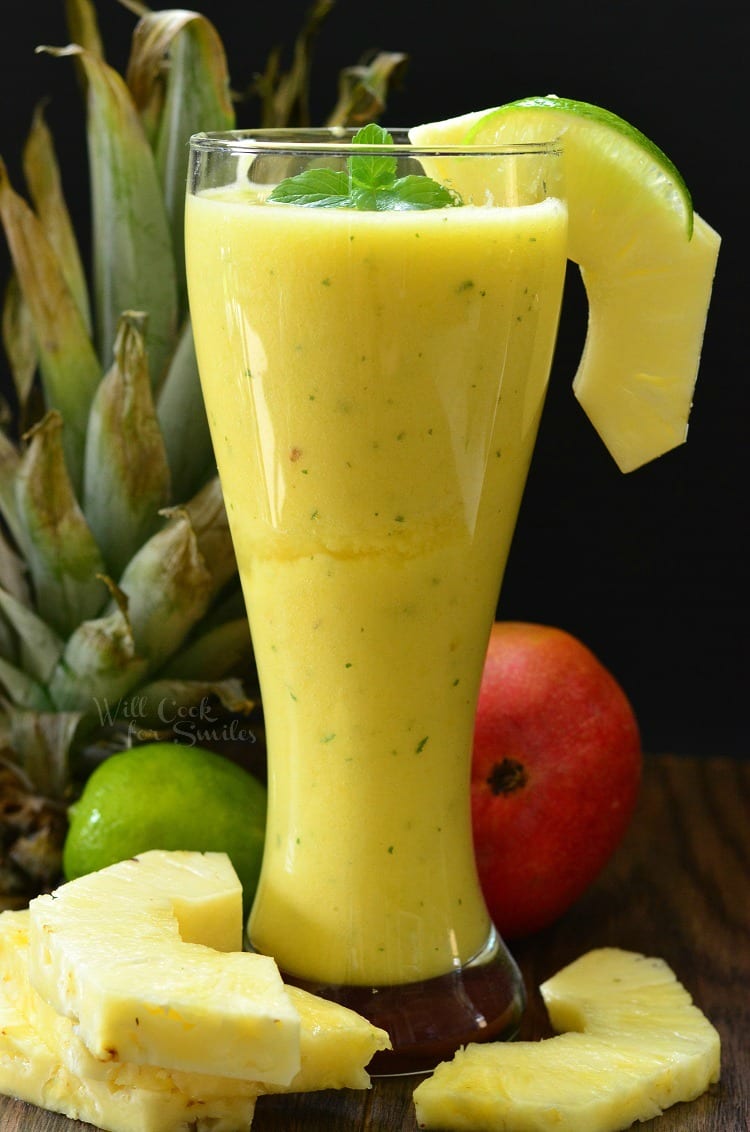 Pineapple Tropical Smoothie
Ingredients
5½-inch Pineapple rings (fresh recommended but can use canned)
1 ripe mango
½ cup pineapple juice
½ Tbsp sugar (adjust to your own sweetness preference)
5 fresh mint leaves
Juice from ½ lime Crushed ice
Instructions
Cut off the top and bottom of the pineapple. Cut off the hard skin off the pineapple. Slice pineapple meat into ½-inch-thick rings. Cut out the pineapple core.
Peel mango and cut the meat off the seed.
Chop pineapple rings and mango and add them to the blender.
Mix pineapple juice and sugar and add it to the blender.
Add mint leaves and lime juice to the blender.
Add about ½ cup to a cup of crushed ice.
Blend well. Garnish with some fruit and mint and serve right away.
Seriously delicious!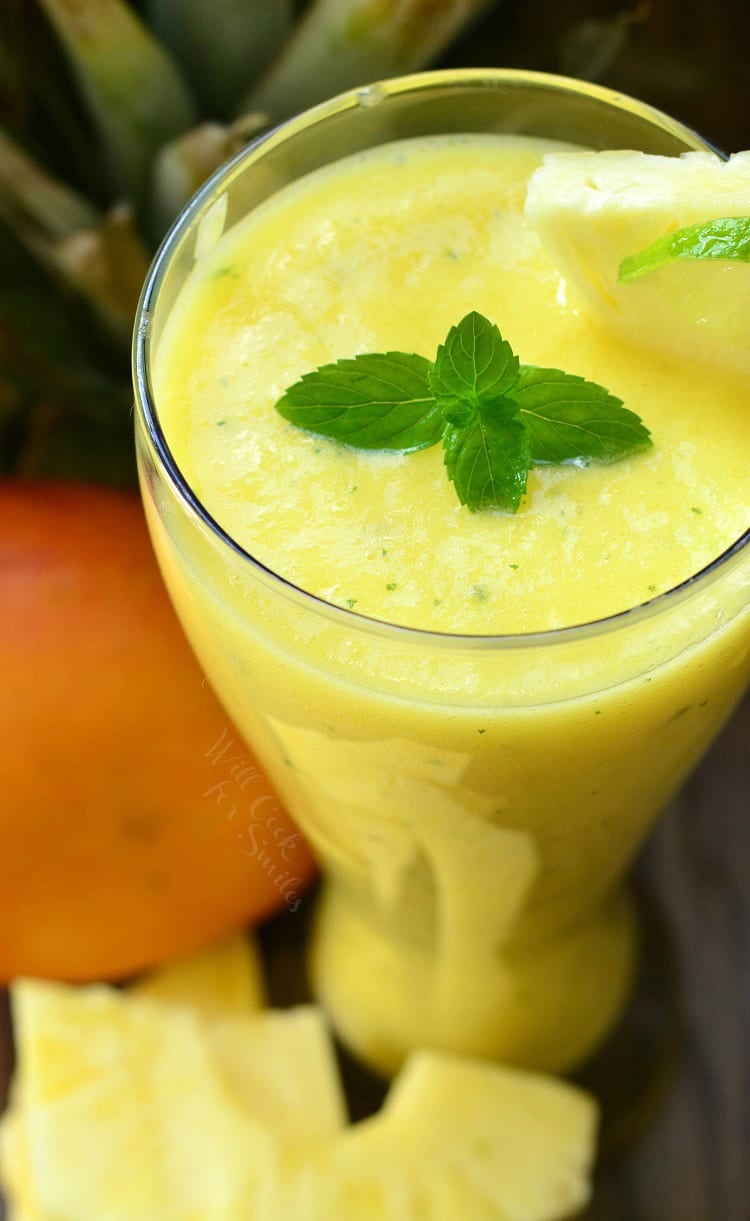 Some More Recipes From Will Cook For Smiles: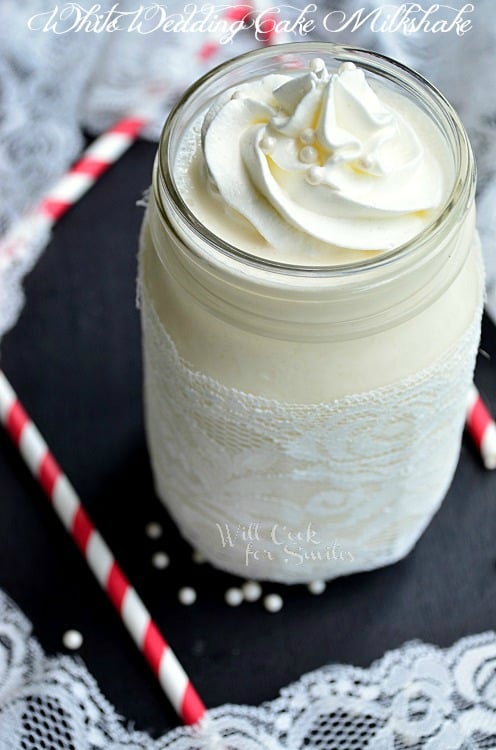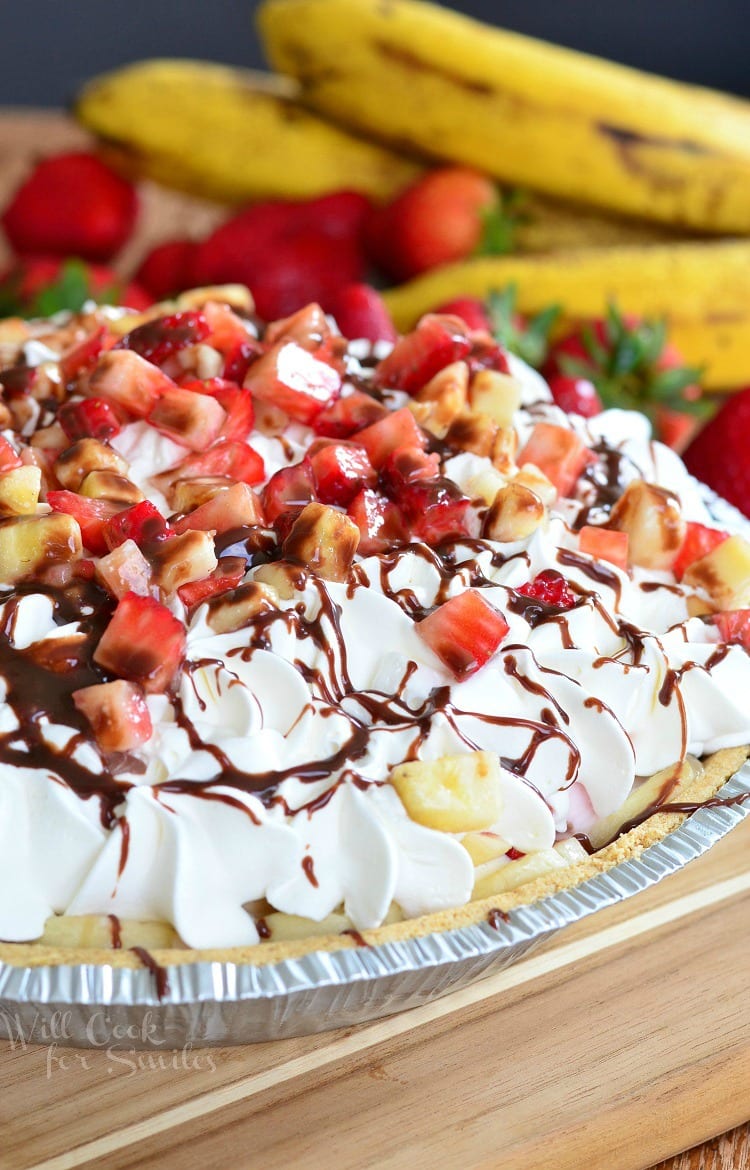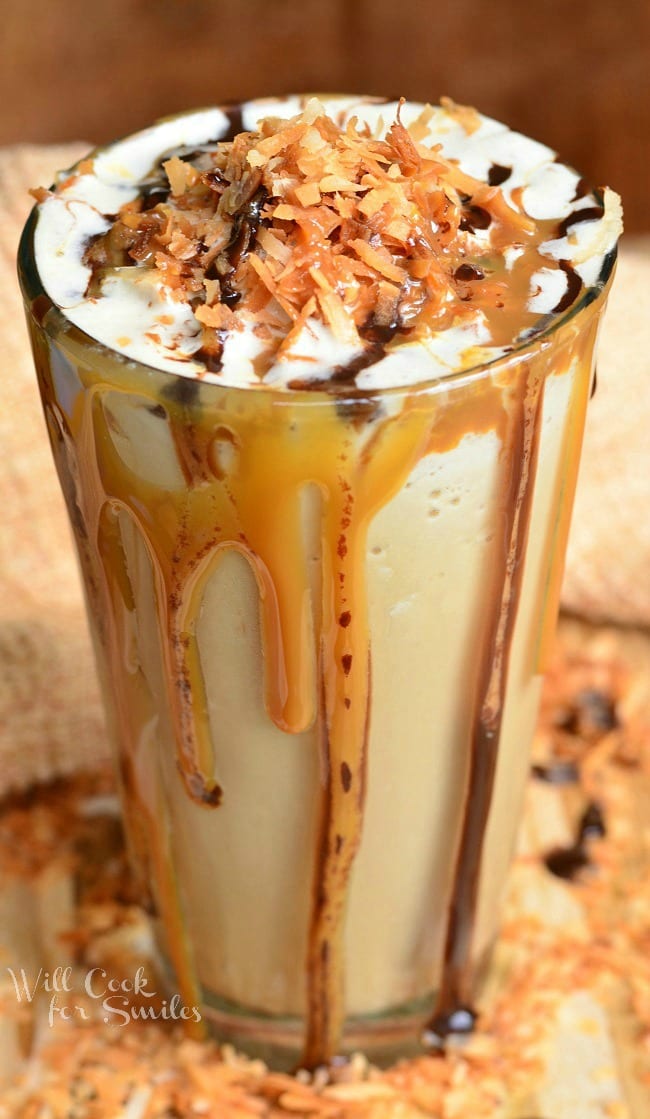 Make Sure To Come By And See Me On My Site Or Any Of My Social Channels!