Hi everyone! It's Gina from Kleinworth & Co. I'm back to share another fun family recipe with you all today, our favorite peanut butter cookie recipe . Are you excited about 2014?? I sure am. I love the feeling of a fresh start & when January 1st hit- I was ready to jump back into the kitchen & let the creativity flow. While I was in there I decided to play with an old family favorite & make it more fun. Sometimes just changing one little thing can be enough to have the whole family coming back for more & more. This time I decided to take another look at our peanut butter cookie recipe & make them literally a one bite treat.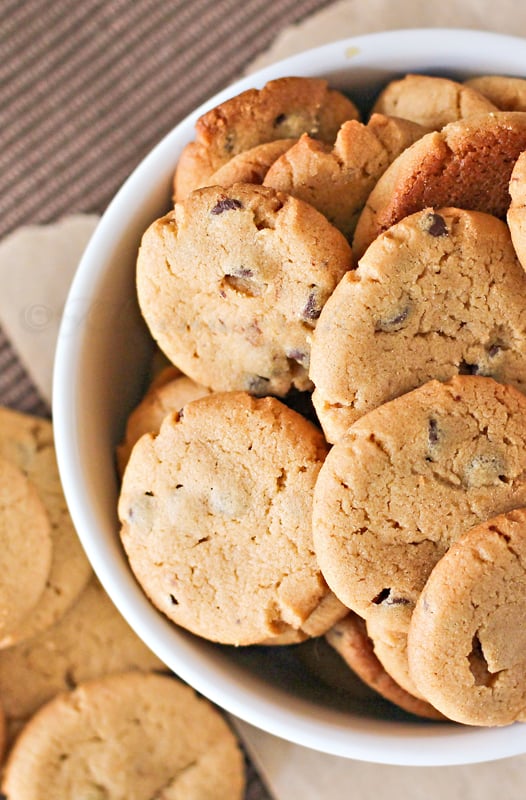 I love a soft peanut butter cookie – these are just perfect.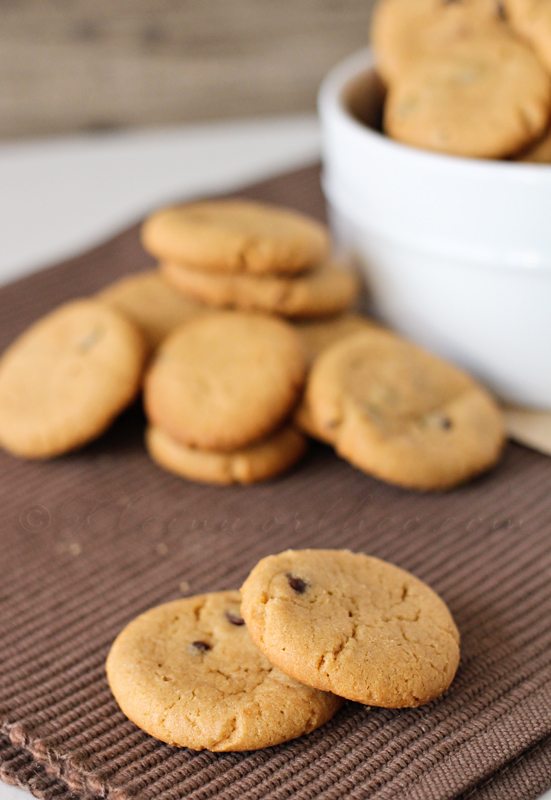 Making these bite size made them a new favorite for me. Just pop & go.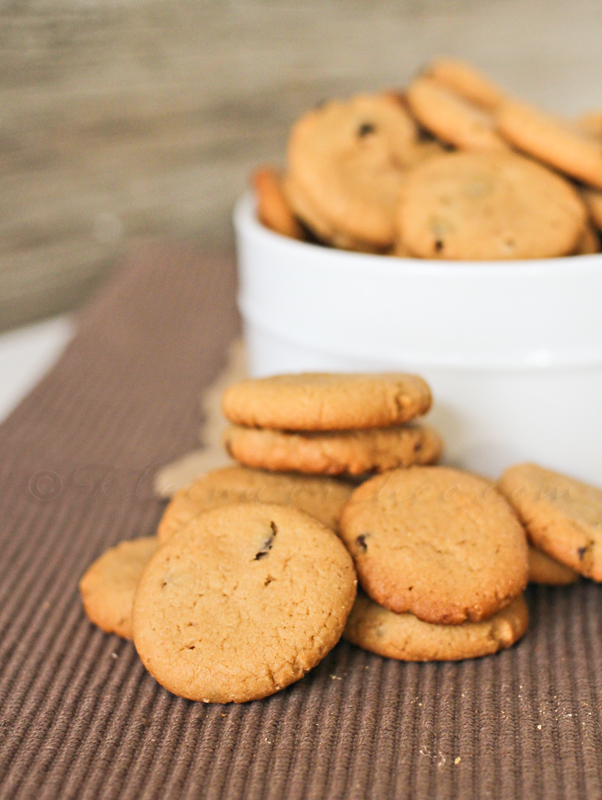 Really – when they fit in the palm of your hand you can grab several- snack as you go & since they are so small, it's really like only eating one or two regular size cookies. So less guilt too. Can't beat that.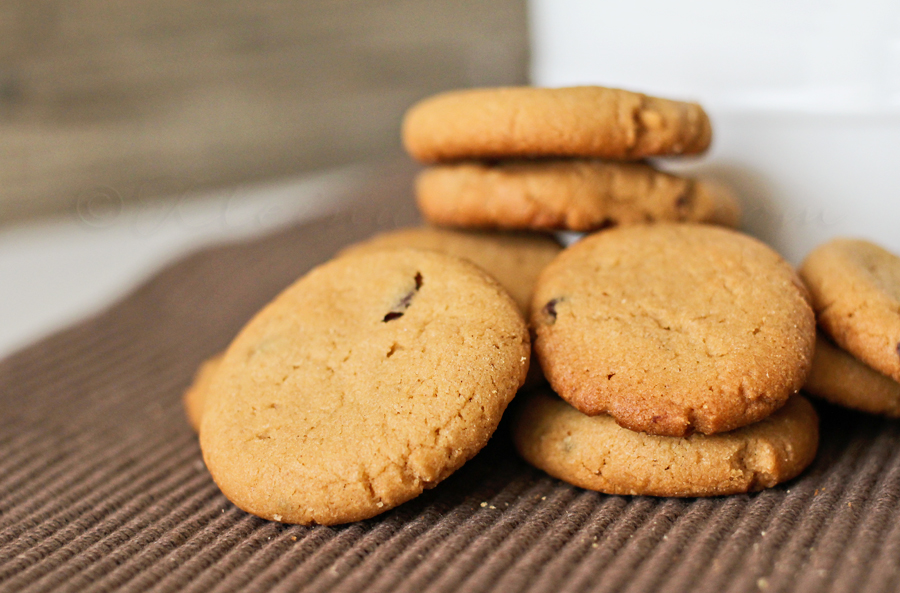 Then there is the mini chocolate chips. You really can't go wrong with that combo of peanut butter & chocolate – right?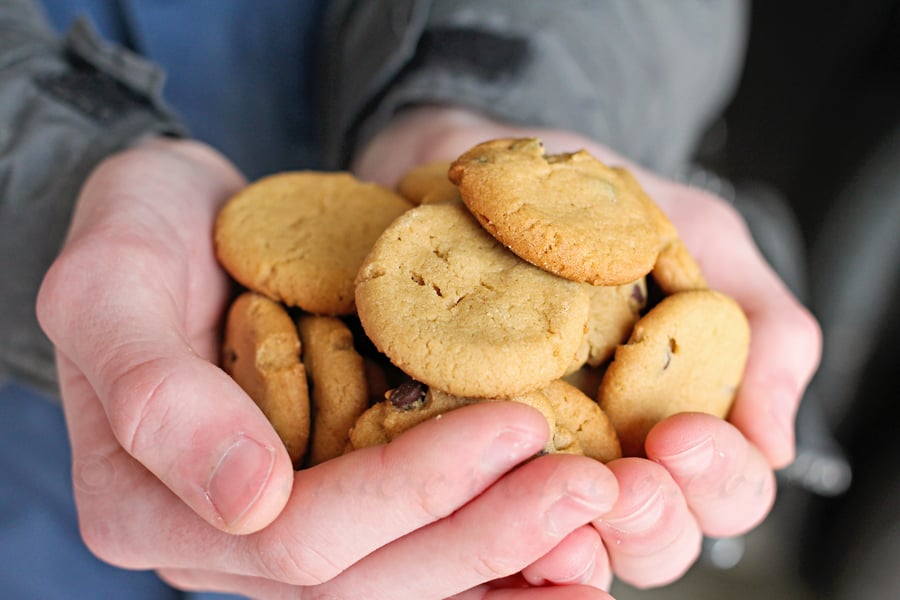 Look how many fit in my son 's hands 🙂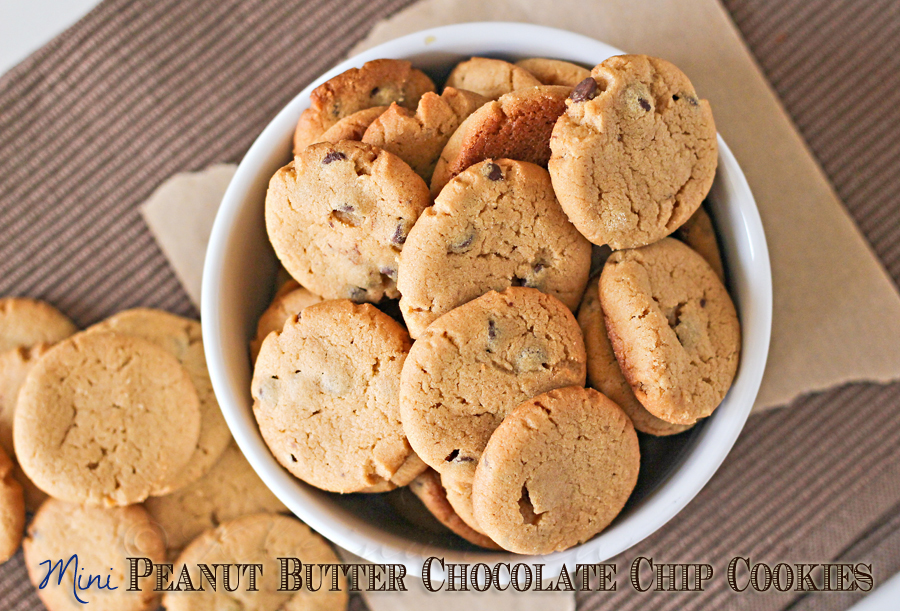 Mini Peanut Butter Chocolate Chip Cookies
Author:
Gina Kleinworth of Kleinworth & Co.
Ingredients
¾ cup creamy peanut butter
½ cup shortening
1-1/4 cup firmly packed brown sugar
3 tbsp milk
1 tbsp vanilla extract
1 large egg (for crisp cookies- omit egg)
1-3/4 cup all-purpose flour
¾ tsp baking soda
¾ tsp salt
¼ - ½ cup mini chocolate chips
Instructions
Heat oven to 375 degrees.
In mixer bowl with paddle attachment, add peanut butter, shortening, brown sugar, milk & vanilla. Beat until combined.
Add egg - beat until just blended.
Add in flour, baking soda & salt. Beat until just blended.
Fold in mini chocolate chips.
Take small ½ teaspoon size sections & roll into balls & place on ungreased cookie sheet.
Press flat with fingers. You should be able to fit close to 25-30 mini cookies on your cookie sheet & they should be no larger than 1 inch in diameter. Preferably smaller as they will spread a little when baking.
Bake 8 minutes - remove & allow to cool 1-2 minutes on baking sheet before transferring to wire rack to finish cooling.
Store in airtight container for several days.
Enjoy!!!!
Thank you Desiree for having me again today. See you all next month for another yummy recipe!
Want More Peanut Butter & Chocolate?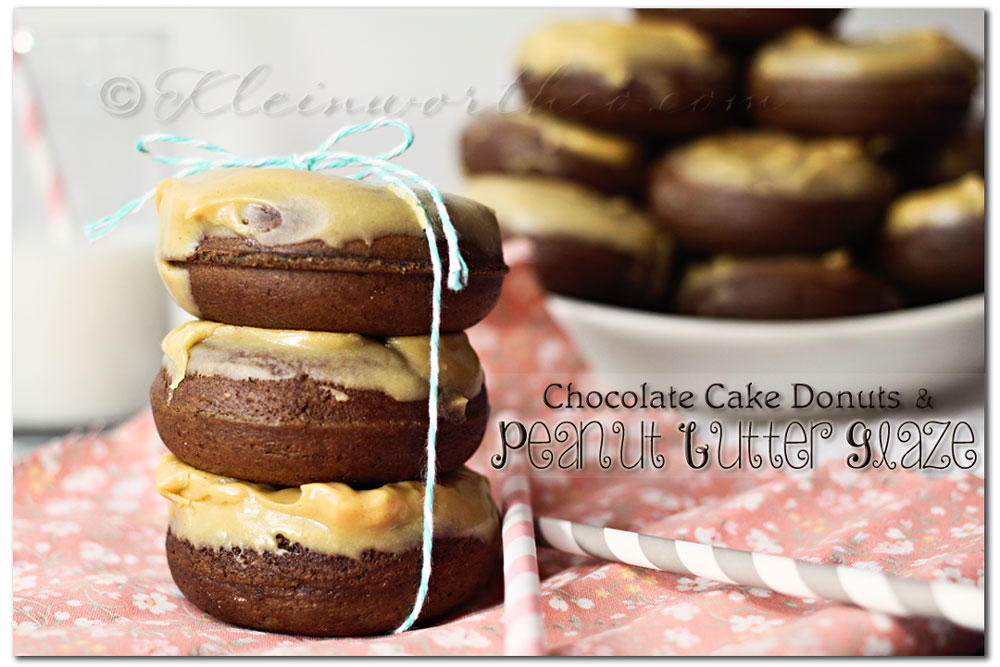 Chocolate Cake Donuts with Peanut Butter Glaze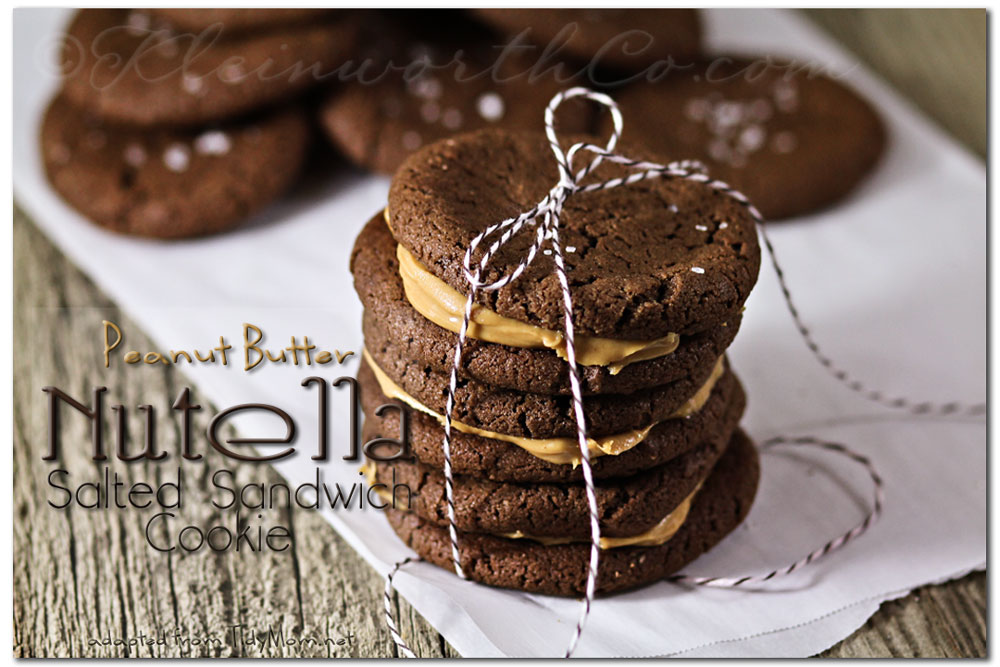 Peanut Butter & Nutella Salted Sandwich Cookie
You can connect with Gina via Blog, Twitter, Google+, Instagram & Pinterest