Oh my goodness! It's so hot! Are you enjoying your Summer? Are you melting yet? Where we live Summer comes early and stays for a long time… I have to tell you I can't wait for cooler days! Anyways, thank you so much for stopping by today and sharing your new DIY Projects, recipes, crafts, and ideas! You guys are amazing and always have the cutest ideas!
Now, it's time to party! There were so many other great ideas linked up last week… Here are some of our favorites!
Cane Chairs Makeover at The Painted Hive
So beautiful! I love everything about this space!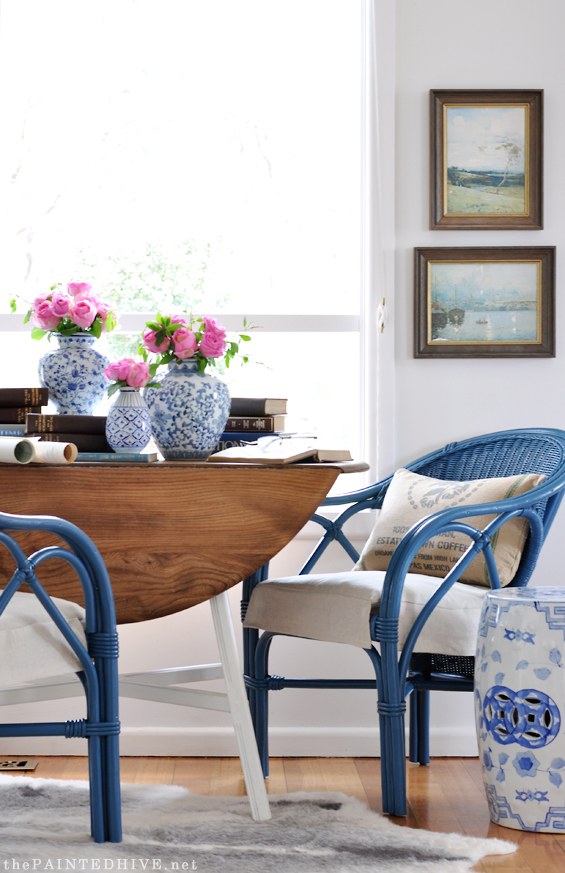 S'more Bites by Suburban Simplicity
WOWZERS! I want me some right now!
Peach Rose Tarts at Home. Made. Interest.
What a great makeover!
DIY Succulent Ruler Planter at Giggles Galore
What a cute gift idea!

Blueberry French Toast at The Many Little Joys
I want this for breakfast!
Also this week we are sharing this on the blog!
Pico de Gallo Fresh Salsa – Recipe HERE
This is one of my kids' favorite snacks!
Stuffed Donut Bites – Recipe HERE
Umm… Yeah! 
 Now it's time to link up your projects!
I can't wait to visit your blogs, check out your cute ideas, and feature YOU!
Share The LOVE!
(When you add a link, please mention on your site that you linked up at The 36th Avenue (here's a link: The 36th Avenue).

Besos!
;