Free Halloween Printable to make the cutest Halloween Treat Baskets ever!
 Hi everyone! Kiki from Kiki and Company here to share a fun new printable with you this month. Halloween is just around the corner. I don't know about you, but my family LOVES to take treats and surprises around to our friends and neighbors..especially during the holiday season. Today's printable will make this SO easy!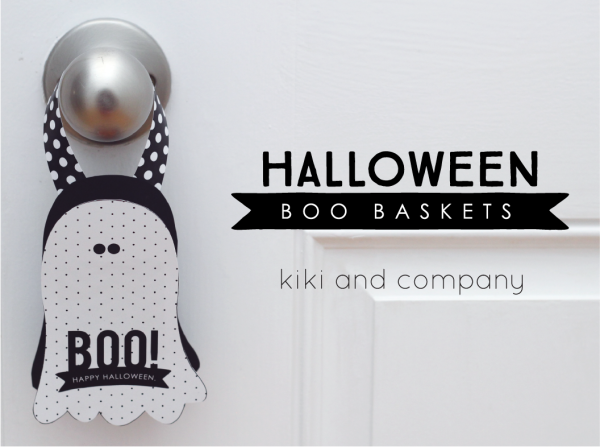 You can use these to BOO! people, but I made them so you can take them as a treat holder as well. They hang right on the door handle and I have 2 sizes for you, depending what your treat is.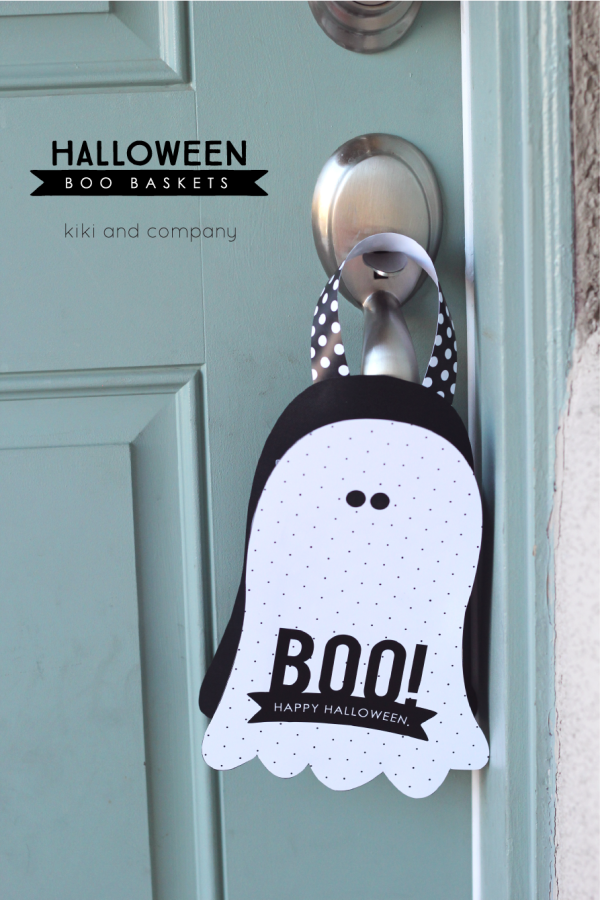 To make these sweet baskets is really quick.
SUPPLIES
Scissors
Black piece of cardstock
Scoring tool
glue
Treats to fill it!
To download this freebie, click on the link below:
DIRECTIONS
Download, Print, and Cut out all of the pieces of the basket. (There should be 4 per basket)
Using the ghost as a template, cut a piece of black cardstock to the same shape.
Get the 2 pieces for the basket. Score all of the lines. Fold them over to make putting together easy.
Using bigger piece, fold bottom up and glue two flaps to the sides to hold in place. Taking second piece, simply fit together and glue.
This is an open basket. Simply glue the open box to the ghost on the front and the black cardstock on the back.
Take long rectangle (handle) and glue both ends with the polka dots to the back of the cardstock. See pic.
You are done! Fill with treats and have fun surprising your friends, neighbors (or even your kiddos..just add them to their bedroom door) and have the Happiest Halloween! The small ones will hold small treats and the big ones really hold a LOT of treats!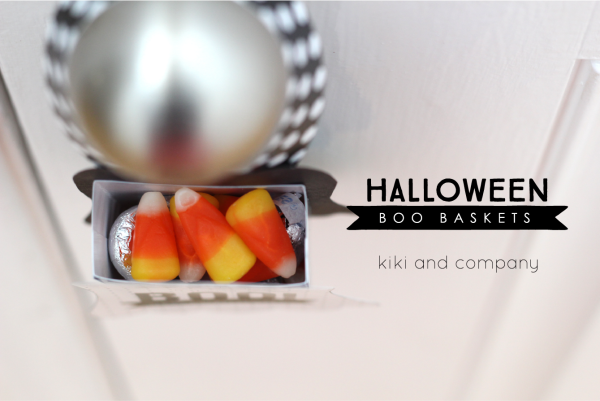 You can see the difference in size right here: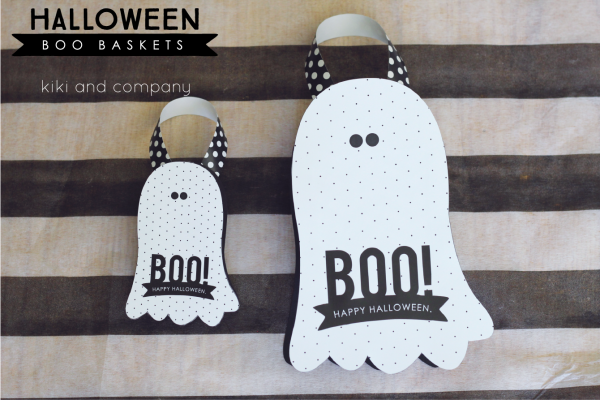 Hope you have the Happiest Halloween around!
To see more fun Halloween printables, come see me at Kiki and Company!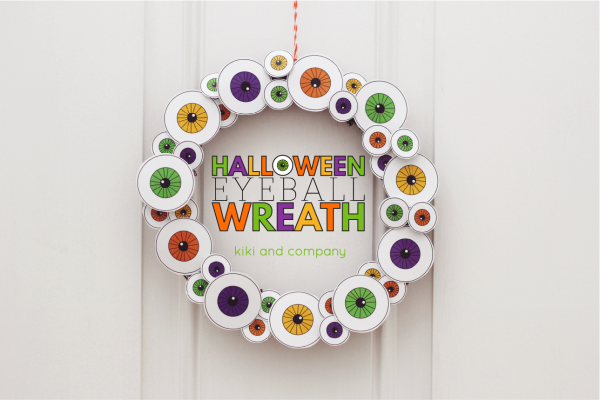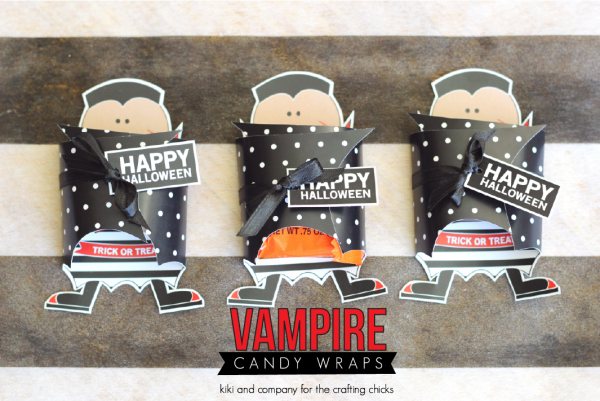 And I'd love for you to come and check out my daughter's room I just designed as well…a little something NOT Halloween! 😉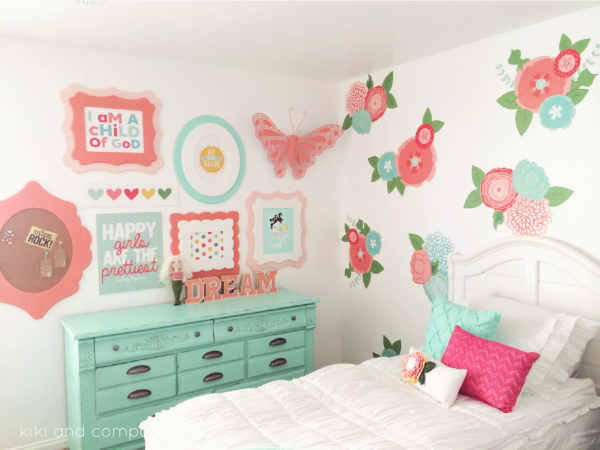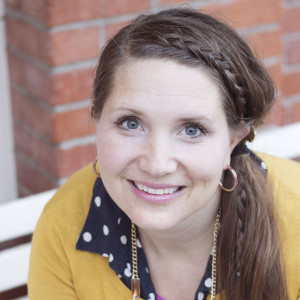 You can follow Kiki and Company on