Baked potatoes stuffed with chicken, cheese, pico de gallo, avocado and jalapeños. These Twice Baked Potatoes are delicious and perfect for any day of the week! 
Hi guys! It's Lyuba, from willcookforsmiles.com, here to entertain you today. I'm here to share a fun recipe with you! It's a recipe that my husband and I came up with together … sort of.
Last week, hubs needed some help coming up with a Sunday special for his restaurant. He said he wanted to make some kind of fiesta potato skins because they got an extra shipment of potato skins. He came up with a recipe and asked for my opinion on it. I was so proud and flattered at the same time!
Of course, as I was saying, "well, why don't you add some fresh jalapenos and cilantro and avocado…oh and…" He had to stop me at that point. Apparently, I don't think of the food cost the same way he does. After all, I am a food blogger that buys my own ingredients and created my own recipes as I feel like it and he has food cost to think about for the whole restaurant. So, we narrowed it down to the basics and he decided to use shredded beef in his potato skins.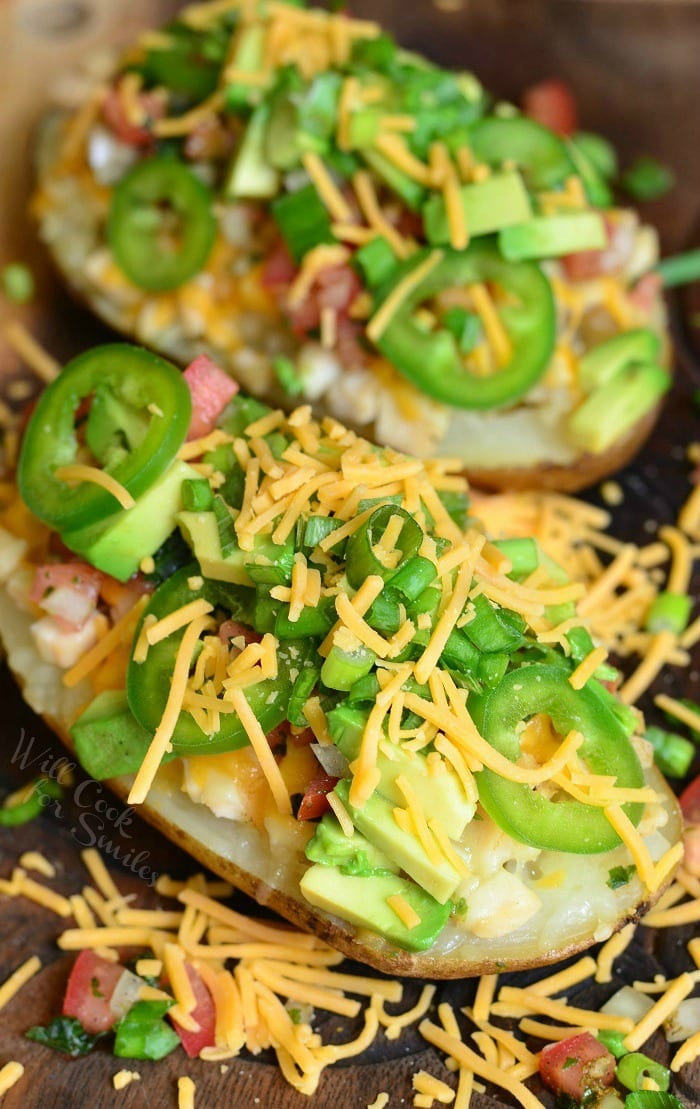 While he had his fun creating his special potato skins for the Sunday special, I decided to make my own version of them at home. But, instead of an appetizer, I decided to make twice baked potatoes for dinner with the same basic idea plus all the ingredients I have the luxury of adding.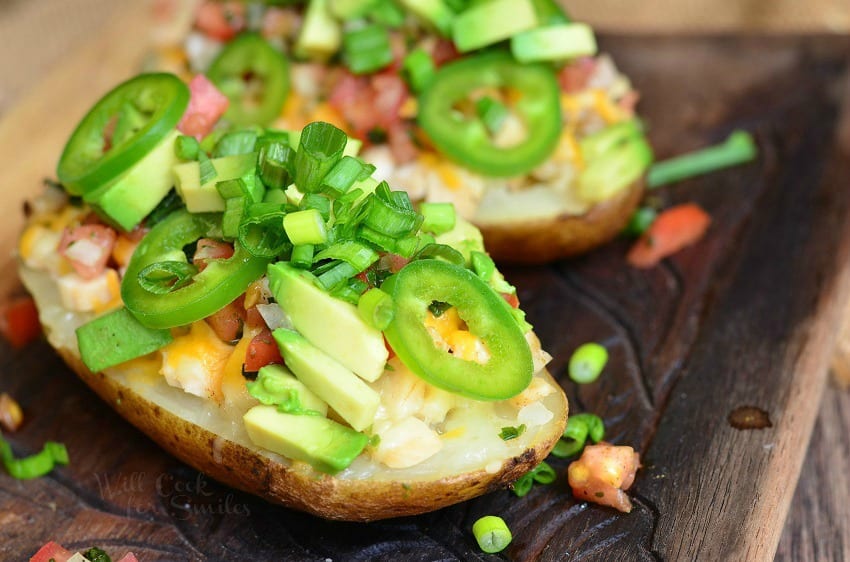 Ingredients
2 large Idaho baking potatoes
Olive oil
Coarse salt
Aluminum foil
6 chicken strips
Salt
Fresh cracked black pepper
1 cup shredded Mexican cheese mix
2 jalapenos
1 ripe avocado
½ cup chopped green onion
Pico de gallo:
1 large tomato
½ small white onion
1 Tbsp fresh minced cilantro
Salt
1 tsp lime juice
¼ tsp chipotle chili powder
¼ tsp cumin
Instructions
Preheat oven to 350.
Wash potatoes well. Stab them a couple of times in the side (where you will be cutting them in half). Rub with olive oil and season with coarse salt. Wrap each potato in a square of aluminum foil, tightly. Place wrapped potatoes on a baking sheet and bake for 1½ to 2 hours, depending on the size of potatoes. To check for potato doneness, stick a butter knife in the side of the potato (all the way in) to make sure it goes in easily and smoothly. Let potatoes cool enough to be handled.
Meanwhile, cook chicken strips in a pan, over medium heat, with some salt and pepper. Cool until easy to handle, then dice.
Cut baked potatoes in half and carefully fluff up some of the potato meat. Sprinkle some salt to taste.
Divide diced chicken among the potatoes and top off with some cheese.
Carefully place potatoes back onto a baking sheet. Bake for about 10 minutes.
Dice tomato and onion for pico de gallo. Place diced tomatoes and onion in a small bowl and add remaining pico ingredients. Mix well until all combined.
Take potatoes out of the oven and top off with pico de gallo, sliced jalapenos, diced avocado and chopped green onion. You can add some more cheese on to if desired.
 So good!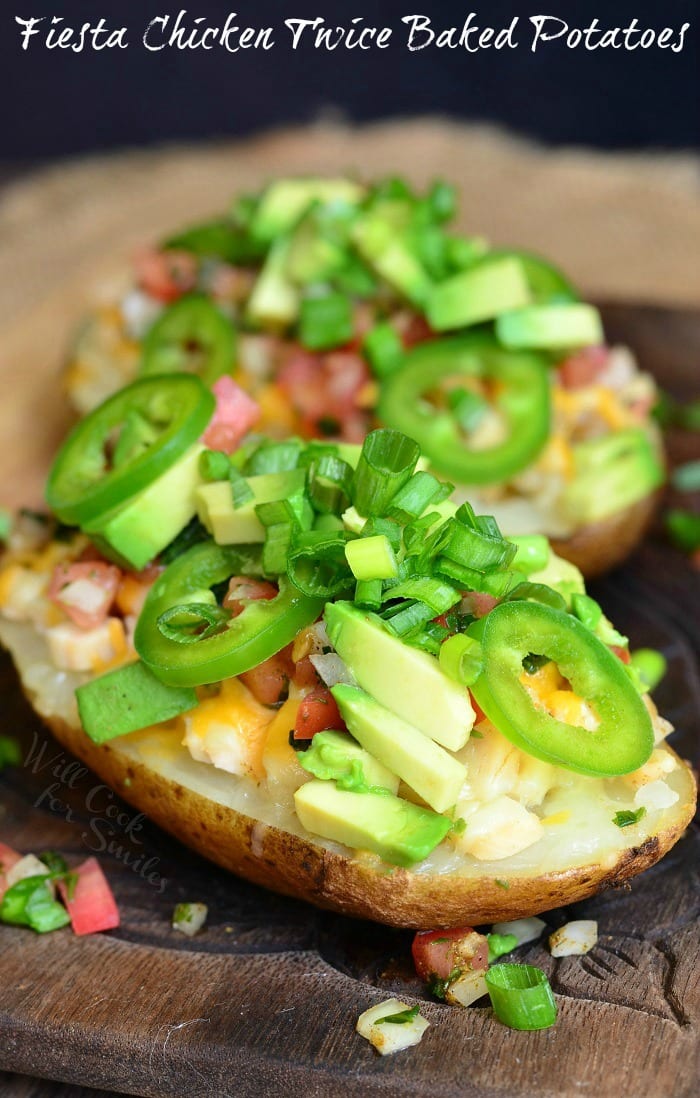 Some More Recipes From Me: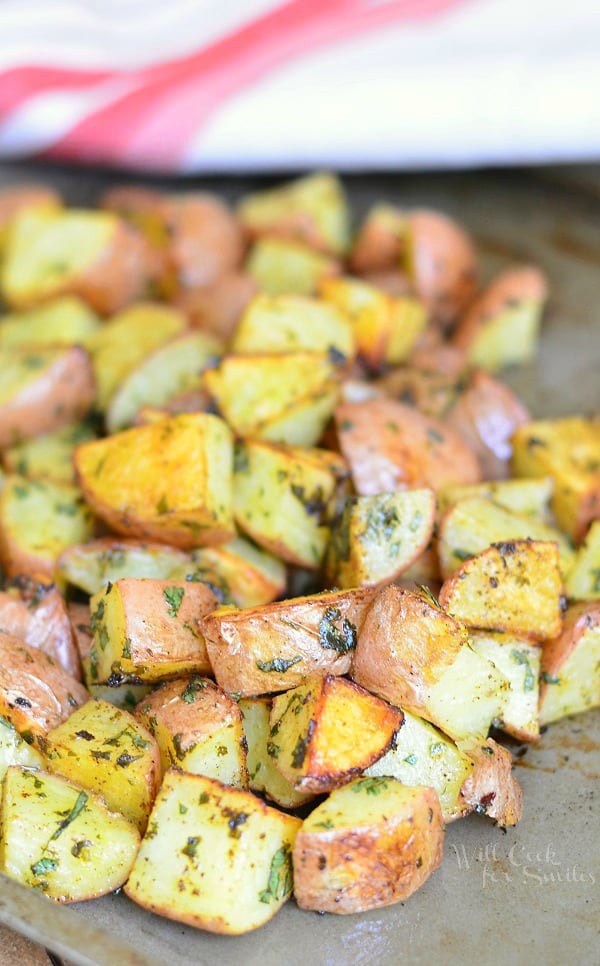 Chipotle Cilantro and Lime Toasted Potatoes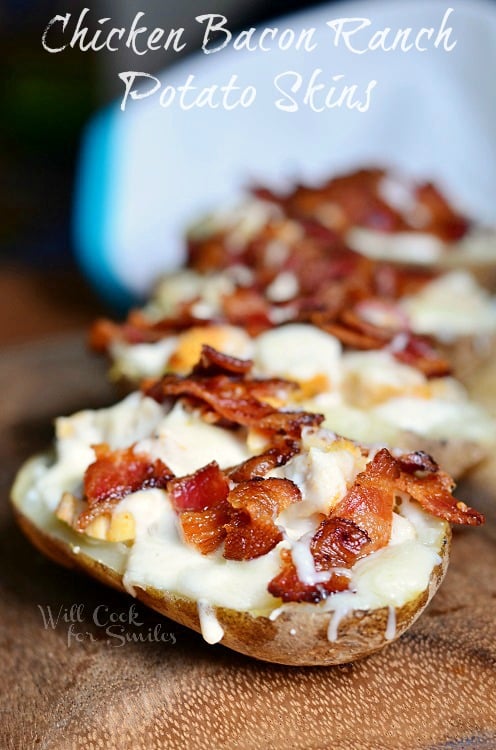 Chicken Bacon Ranch Potato Skins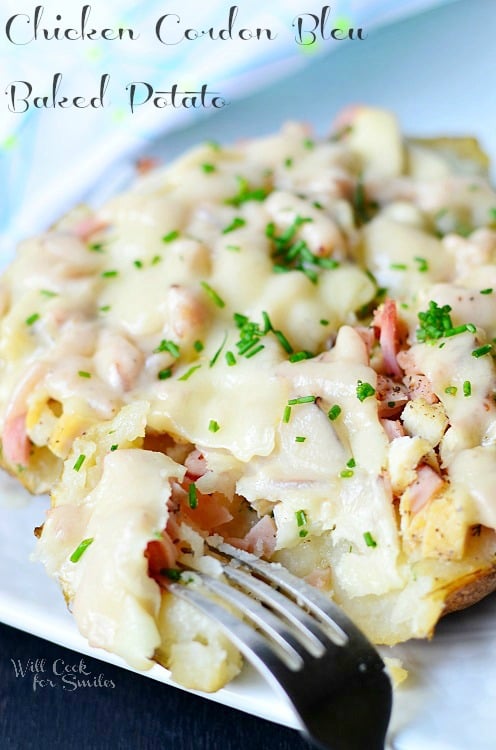 Chicken Cordon Bleu Baked Potato
Make Sure To Come By And See Me On My Site Or Any Of My Social Channels!