This five ingredient Christmas Dessert is easy to make and perfect for neighbor gifts and Christmas parties. 
Hello all my 36th Avenue friends!!! Hope you are having a wonderful kick off to December! The countdown is on. Schedules are jam packed & the list of things to do just seems to be getting longer – right?! When life gets crazy I resort back to my favorite quick & easy recipes to keep me going. If I can whip up something in just a couple minutes then I have more time for everything else. With all the demands of the holidays – I try to keep things as simple as possible. You know what – those seem to be the things that family & friends enjoy the most anyway. So I came up with these Holiday Coco Clusters that prep in just 10 minutes + chill time. See – I told you they were simple.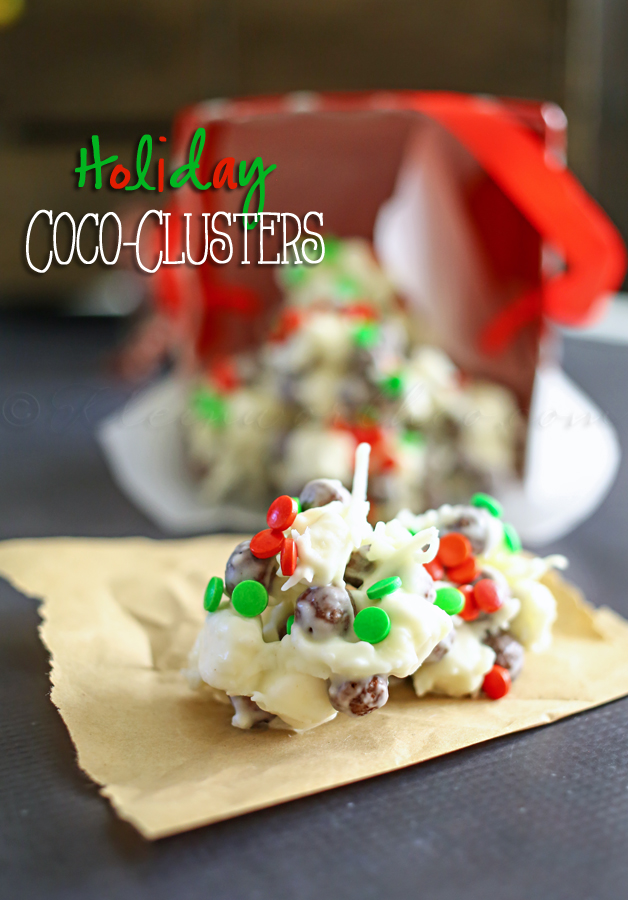 For years my mother-in-law would make other varieties of these little chocolaty bites. When we would visit – I would be the one that never left the snack tray. I would eat them all. She was the queen of little snacky type goodies. If I learned anything from her – it was to take what you know you already like & just keep playing & twisting it to come up with even better versions. That's how these came about. While we still love the original version – these are pretty amazing too.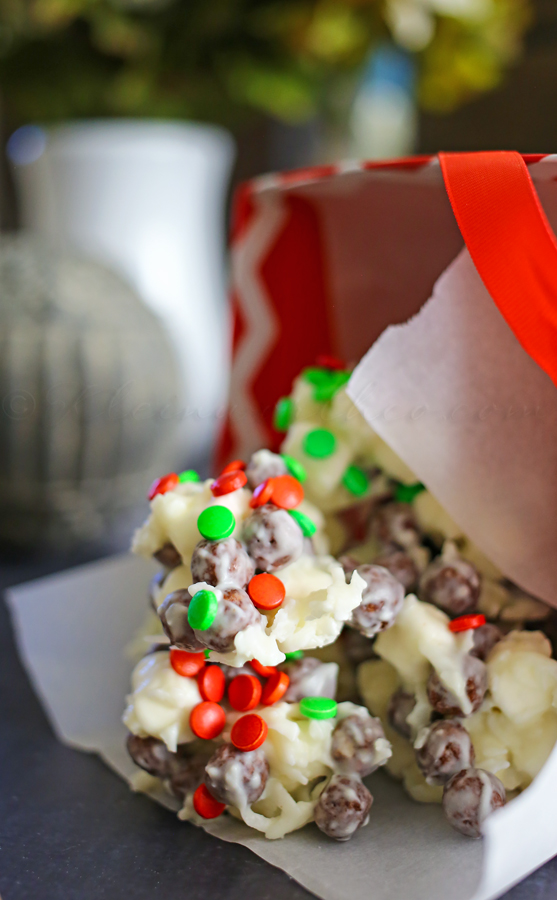 These are not only great for your gatherings. They store well & so that means you can give them as gifts too.
I know I love homemade goodies as gifts!
Holiday Coco Clusters
Ingredients
1 cup mini marshmallows
½ cup sweetened coconut
1-1/4 cup coco puffs cereal
1 cup white chocolate chips
1 tbsp shortening
Holiday sprinkles - opt
Instructions
Measure out your cereal, coconut & marshmallows & set aside.
Combine white chocolate chips & shortening in glass bowl
Heat over double boiler, stirring frequently until melted
Pour over your dry mix - stir to coat evenly
Scoop tablespoon size drops out & place on parchment lined baking sheet
Sprinkle holiday sprinkles on top
Refrigerate to firm up at least 1 hour before serving.
Store in airtight container at room temperature.
So- do you want more easy holiday treats?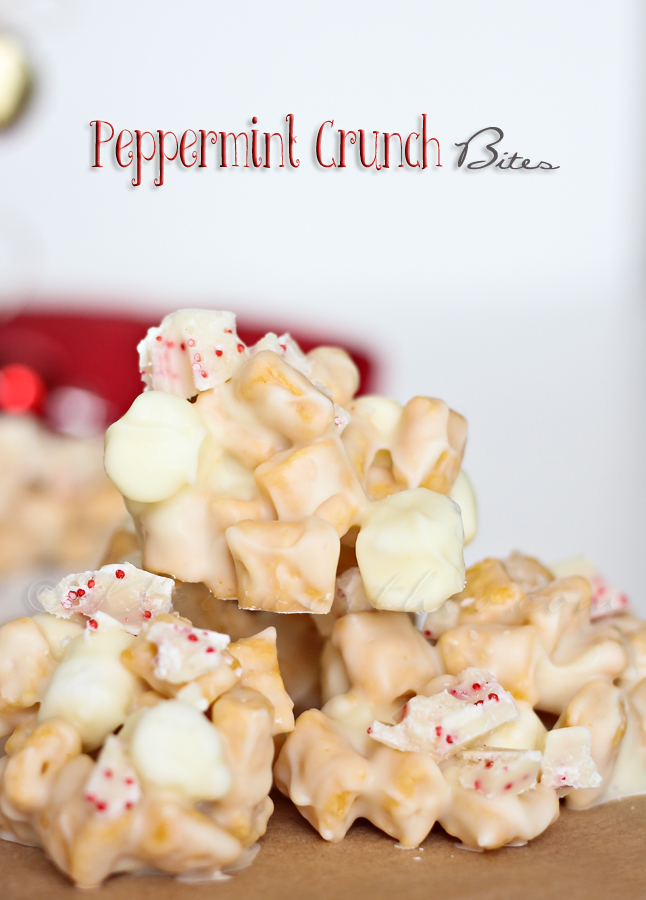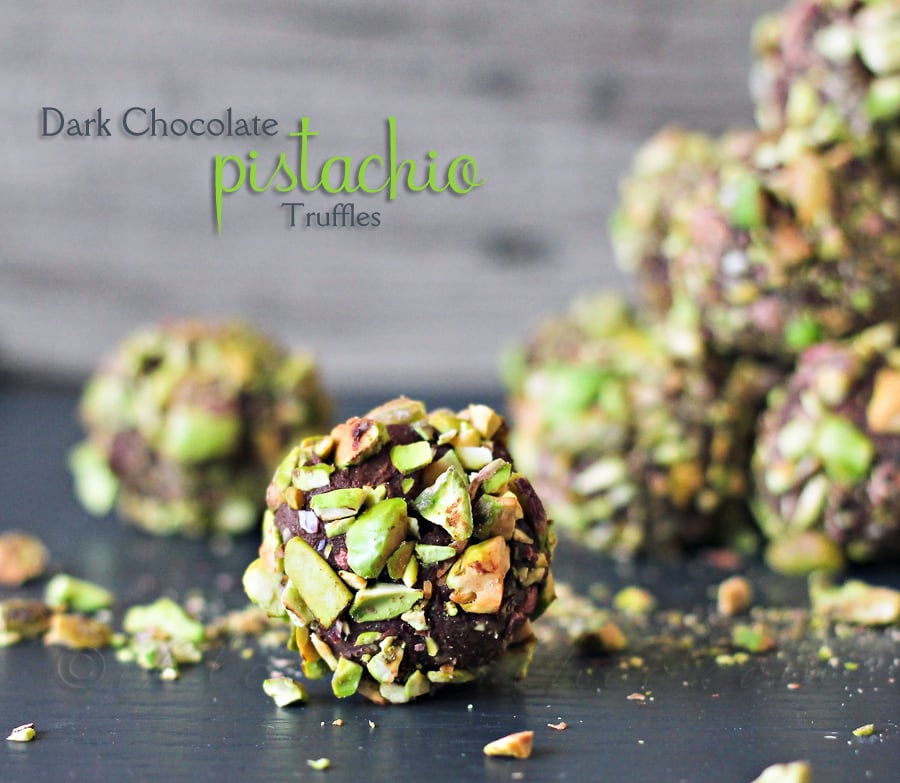 Dark Chocolate Pistachio Truffles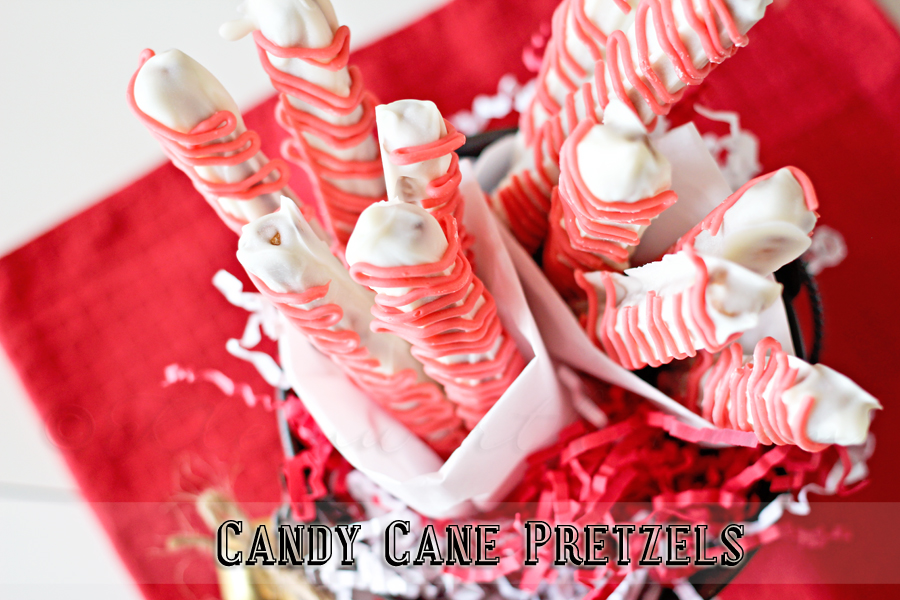 Thanks for visiting with me today! I love being here with you all!
Have a very wonderful Holiday Season!
xoxo – Gina
You can also find Gina on…