Chocolate Coconut Poke Cake – simple & easy dessert recipe for the whole family to enjoy.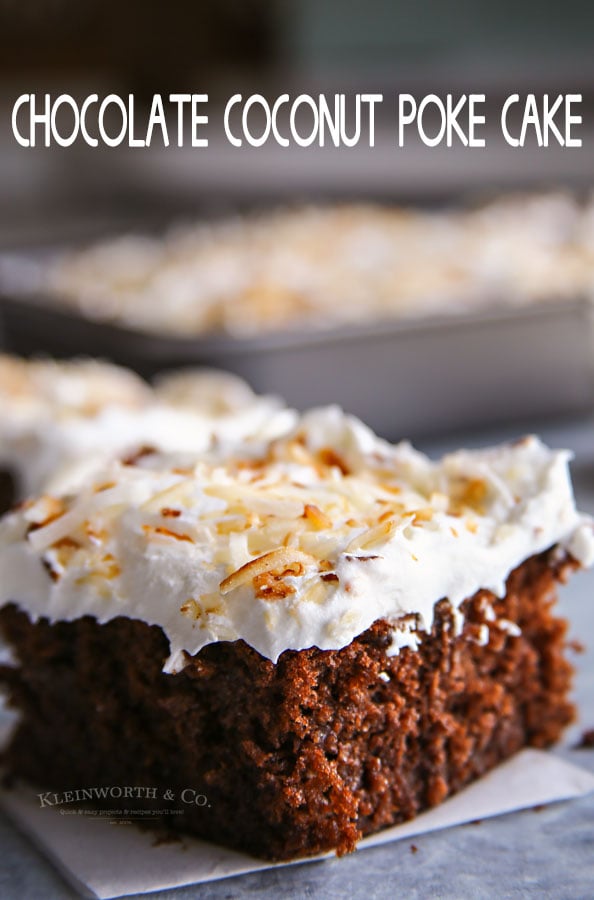 Hi friends! How are have you been? Do you love quick & easy dessert recipes? We sure do, which is why we are 100% in love with this Chocolate Coconut Poke Cake.
Each week we make a dessert on Friday afternoon for us to enjoy throughout the weekend. Most of us watch what we eat during the week & allow ourselves the weekend to not feel deprived. It makes for a great balance & even has me down 16 lbs since January -so it's totally worth it in my opinion. One of our most requested recipes is this Chocolate Coconut Poke Cake.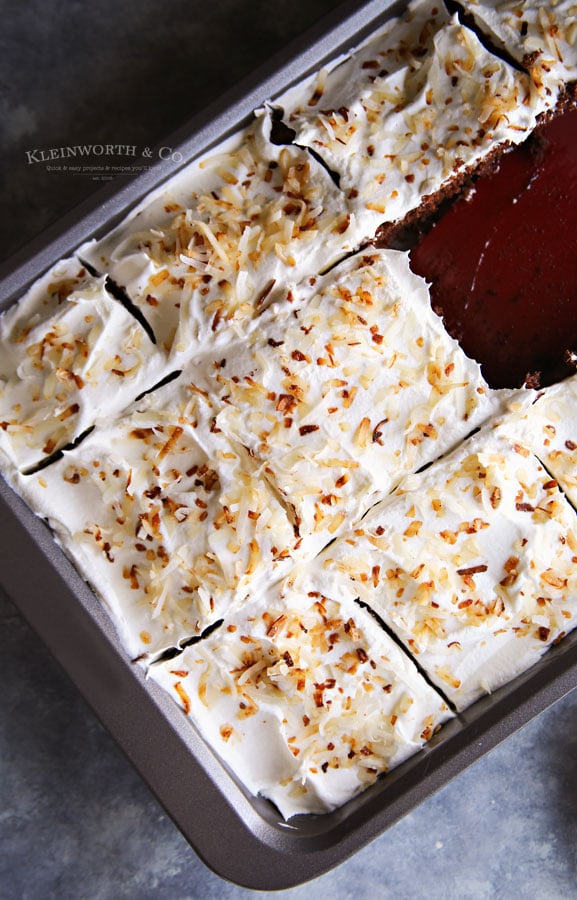 While this recipe is almost effortless when it comes to dessert, I do really love that it is simple enough for my girls to make on their own. Granted they are 17 & 15 & know their way around the kitchen.
But I like most of my desserts made my way. Fortunately, this one can't really be messed up so I can hand the duties off & enjoy the cake later. Added bonus- they do the dishes too. Total win for me.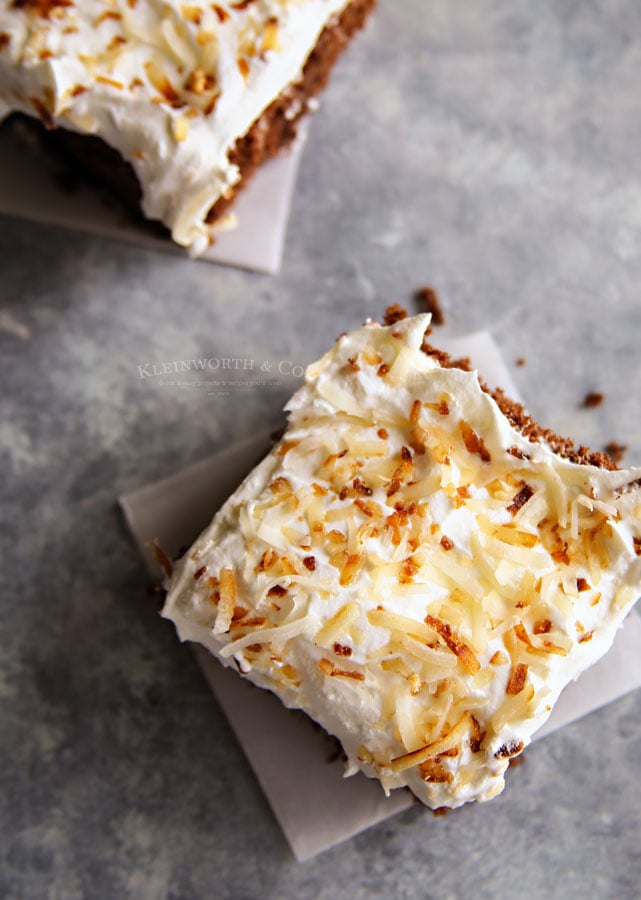 Just bake the recipe according to the directions on the box. But before you bake – add a little coconut extract to the mix. It just adds a bit more depth to the coconut flavor.
Chocolate Coconut Poke Cake
Chocolate Coconut Poke Cake
Chocolate Coconut Poke Cake
Ingredients
1 box devil's food cake mix + ingredients it calls for eggs, oil, water
½ cup sweetened coconut
1 cup cream of coconut
8 ounce tub whip topping - thawed
1 cup toasted coconut
Instructions
Prepare cake batter to package directions & stir in ½ cup sweetened coconut
Bake in 9x13 pan to package directions
Remove from oven & immediately use a thin wooden dowel or chop stick to poke holes in the cake (about 2" apart)
Drizzle cream of coconut over the top of the cake & place in refrigerator to chill
Once cake is cold top with whip topping in a smooth even layer
Sprinkle with toasted coconut & a little extra sweetened coconut if desired
Looking for more quick & easy dessert recipes? Try these…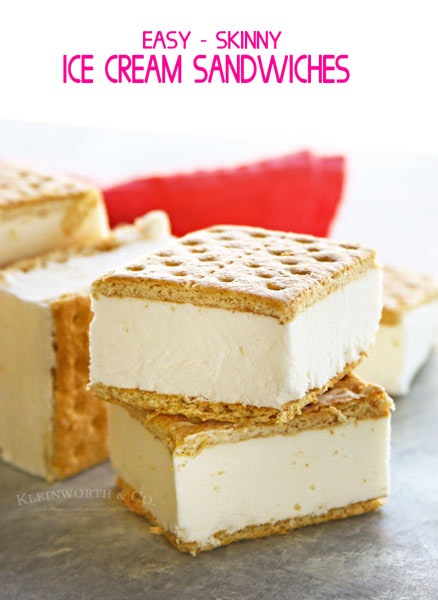 Easy Skinny Ice Cream Sandwiches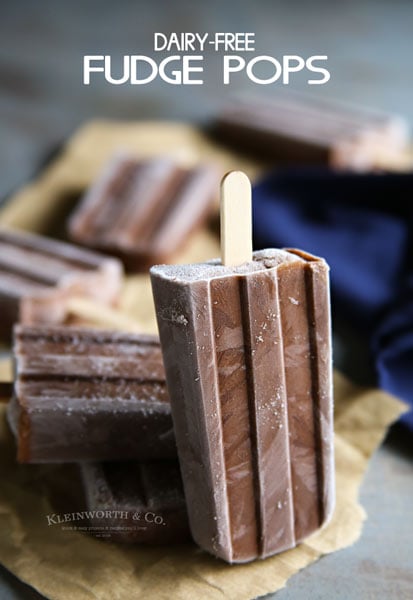 Wishing you all a delicious day!
Gina