We are entering the last week of the year!
2011 has been an incredible season of my life and I am so grateful that I got to share it with you through my blog.
During this week I am going to feature here at The 36th Avenue some of the favorite projects that I got to work on during 2011
and of course some of the most amazing projects you shared with me and my readers during the Share Your Awesomeness Link Parties!
I hope these 30 Up-cycle Furniture Makoevers inspires you to look around your home during 2012 and transform your own ordinary furniture into some EXTRAORDINARY pieces!
1
Our New Custom Old Table.
Here is our dining table… you have to see how it used to look.
We love it… I hope you do too!
2
I purchased this desk for $9.99… of course that was before it looked like this!
3
One of my favorite yard sale finds!
The Redlicous Desk!
4
The Little Numbered Benches!
5
My Mimi's Curio Makeover!
…She loves pink!
6
This bookcase was made by Too Much Time On My Hands
from a bunch of pallets.
AWESOME!
7
Ella Boo & Co. created perhaps one of the coolest buffets EVER from an old dresser! 
8
Sometimes you don't need a huge project you just need a huge personality 😉
  Sisters of the Wild West added a lot of it with this gorgeous green paint!
9
2011 was officially the Year of Blue…
Here you have it by The Modern Cottage Company.
tutorial
10
  Salvage Savvy gave us an example of how fabulous
modern, clean and sharp can look… Love it!
11
This makeover by 551 East was a costly mistake…
but sometimes by mistake we make the coolest creations!
12
Here is a perfect example of character and putting your own touch in your work by
 She Mod Podged her desk!
13
Who needs a hutch when you can have a fabulous bed springs?
I love how unique this desk by Shabby Love is.
14
If you love shabby chic as much as I do you'll love this timeless chair and dresser by Jaime from Crafty Scrappy Happy.
15
Now here is an amazing chair makeover if you feel adventureous by The Whimsical Wife.
She teaches us how to make our own chair  slipcover.
16
Turn your dresser into Subway Art with Lindauer Designs.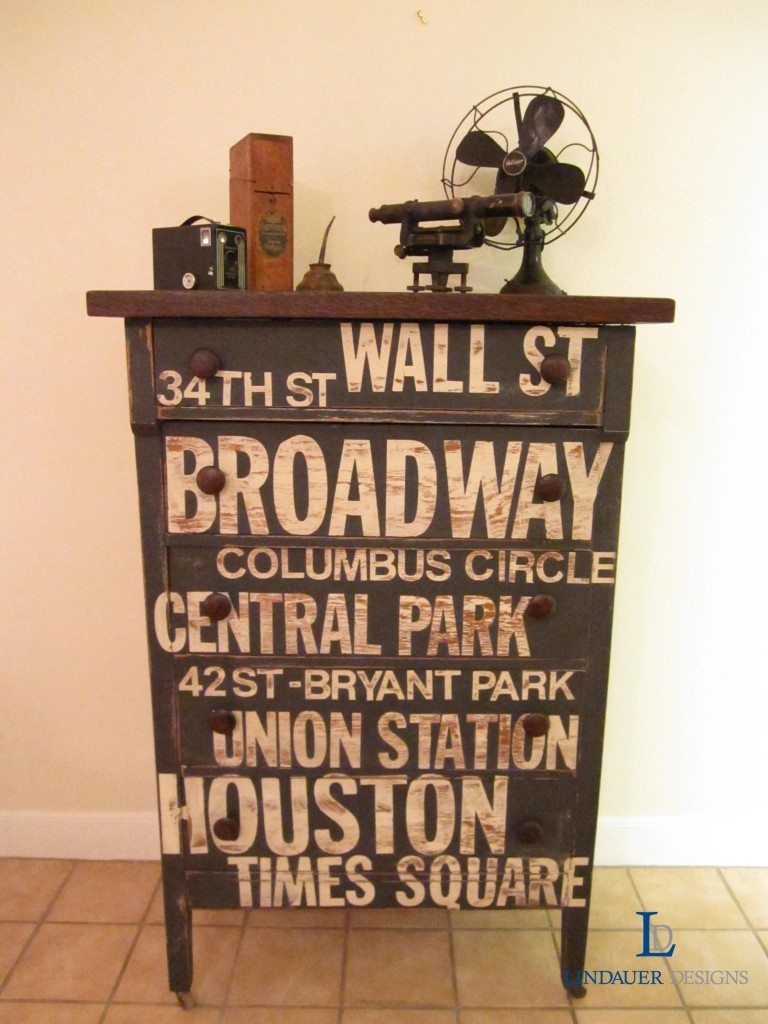 17
 Is this AMAZING or WHAT?!
I LOVE THIS buffet by Corner House !
18
So Classic and Shabby!
Check out Fox Hollow Cottage's Queen Anne Side Table Makeover.
19
Make your old dining table set look even older… in a good way!
Amazing transformation by Johnny in a Dress.
20
Numbered Table by  Midwestern Sewing Girl.
Simple Perfection!
21
Make it Bright with La Famille!
22
You won't believe your eyes when you see how this little rocking chair used to look.
Unbelievable job by Domestic Imperfection.
23
This next night stand makeover by Cheeky Din Heels  is super sweet!
24
What an incredible piece of art by It's Just Me.
What is here not to love?
The stamping on this table is incredibly well done.
25
Oh THE dresser by Jilly and Mia !
 I adore the rope idea for the handles and the casters on the bottom of the dresser…
26
27
Another one from Crafty Scrappy Happy for her "out-of-words" fireplace makeover.
An old small armoire was turned into this…
28
Here you have pure cuteness by Meg  from Meg and Mums.
Gorgeous telephone seat makeover..
29
 Check out Ella Booa and Company   floating day bed…
WOW!
30
I am finishing with this side table that
 Remade Simple linked up this week to the Share Your Awesomeness Link Party!
I really want to use the same technique that she applied to achieve such an amazing color.
And this is it!
My 30 picks for 2011 furniture makeover…
Come back tomorrow for a new list of my best of the year!
Besos!
me 😉