Hi there all my 36th Avenue friends! It's Gina from Kleinworth & Co & I'm back today to share with you all some Yummy Bar Recipes. My family is crazy for berries of any kind. We like to stock the freezer full of them all summer long while they are abundant so we have them available whenever the craving strikes through these cold winter months. These Berry Medley Crumble Bars are the favorite for my family & I'm sure they will be for your family too.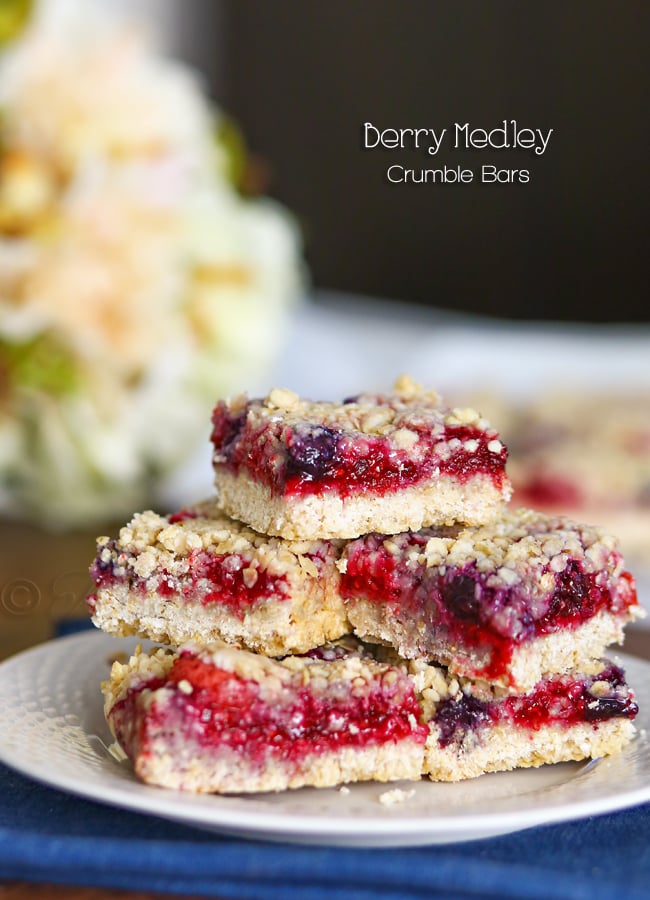 There is something so refreshing about having berries after the holiday season packed full of peppermint & nutmeg flavors. Having berries is like a signal that spring is near & life will start showing itself again soon. So I love when I can add them to a dessert recipe & make my family oh so happy. Since I have been in bar making mode around here lately I decided to take a medley of 4 types of berries & use them in my favorite crumble bar recipes. 
We have here blueberries, strawberries, raspberries & blackberries. Perfect if you ask me because it's a nice blend of sweet & tart mixed with the buttery goodness of the crumble. Mmmmm- I'm tellin' ya – you will love these.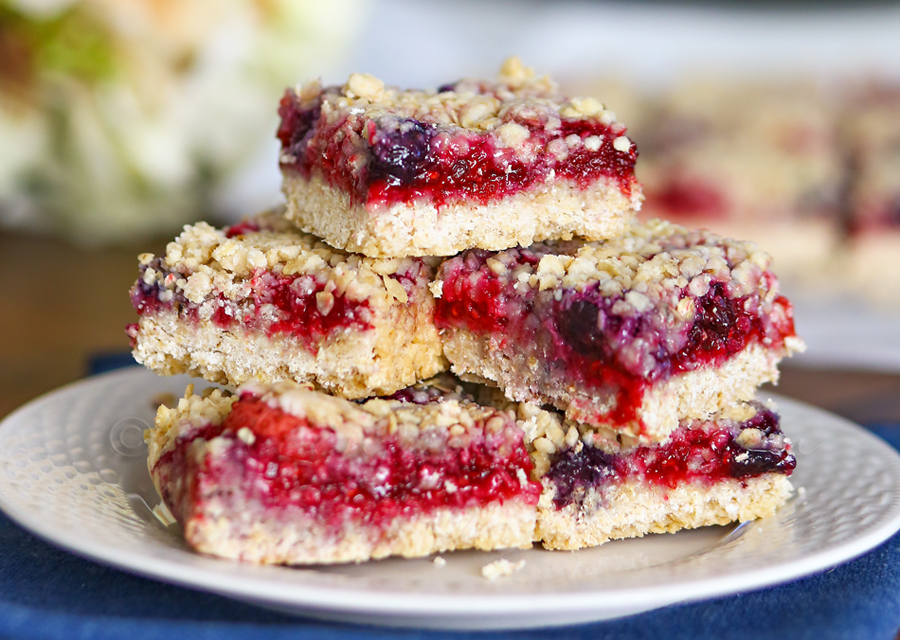 These keep really well for several days if refrigerated. If you want to leave them at room temperature – I recommend keeping them for no longer than 24 hours. They are always a hit when I give them on a platter as a housewarming gift for new neighbors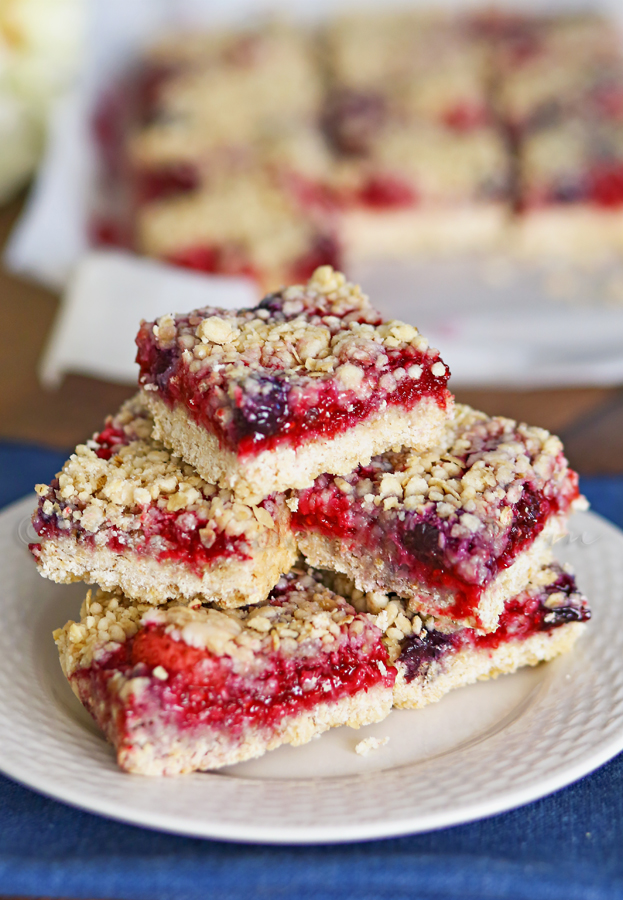 Berry Medley Crumble Bars : Yummy Bar Recipes
Ingredients
1 box vanilla cake mix
2-1/2 cup quick cook oats
¾ cup butter- melted
2 cups mixed berries (fresh or frozen)
¼ cup raspberry jam
Instructions
Preheat oven to 375 degrees
Line a 9x9 pan with parchment 7 set aside
In mixer bowl - combine cake mix, oats & melted butter - stir on low until fully combined & crumbly
Press ¾ of the mix into your prepared dish making a nice even bottom layer
Top with raspberry jam - spread into even layer
Top with berries
Sprinkle remaining mix over the top - pressing in slightly
Bake 19-25 minutes or until golden brown
Cool completely before cutting
Dust with confectioners sugar if desired before serving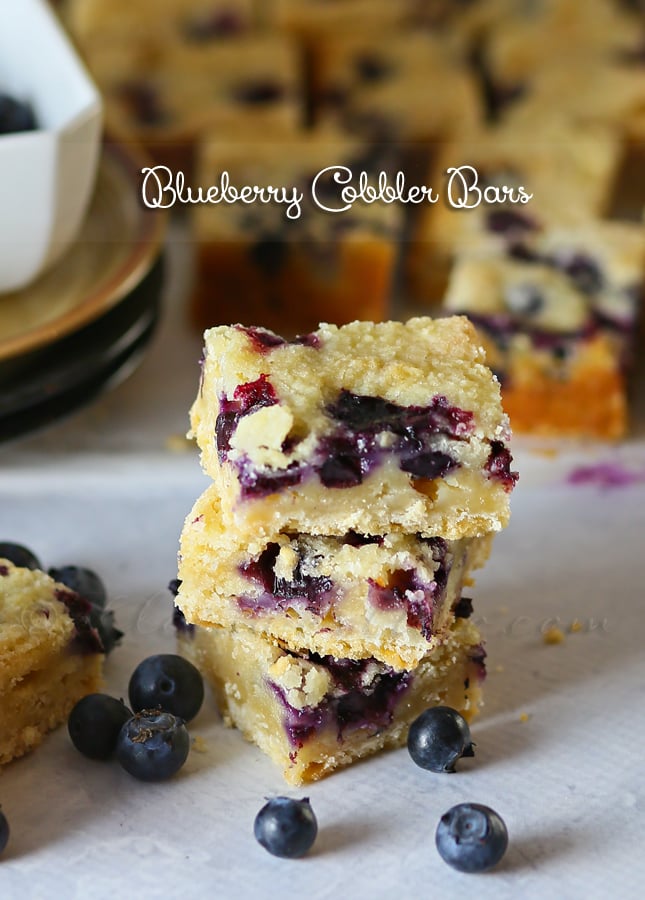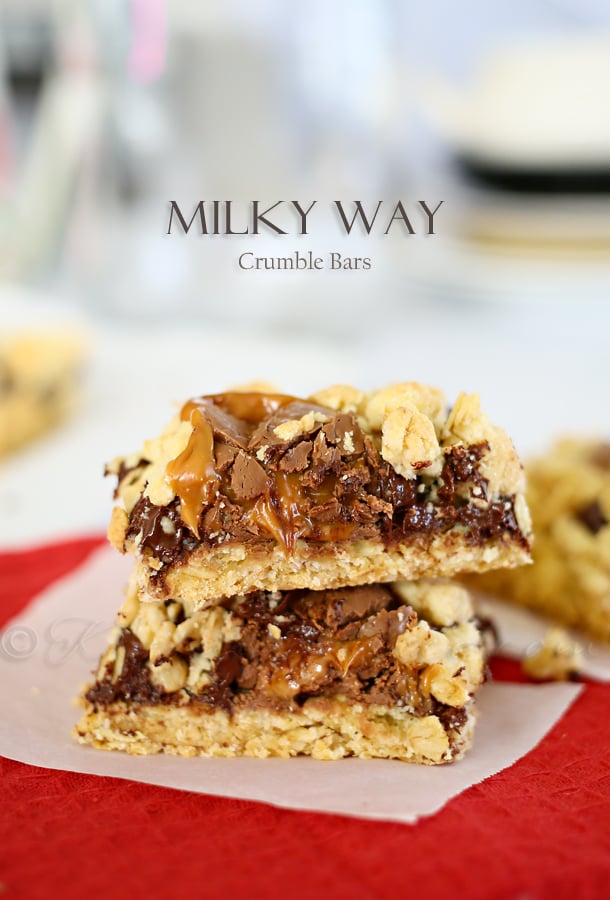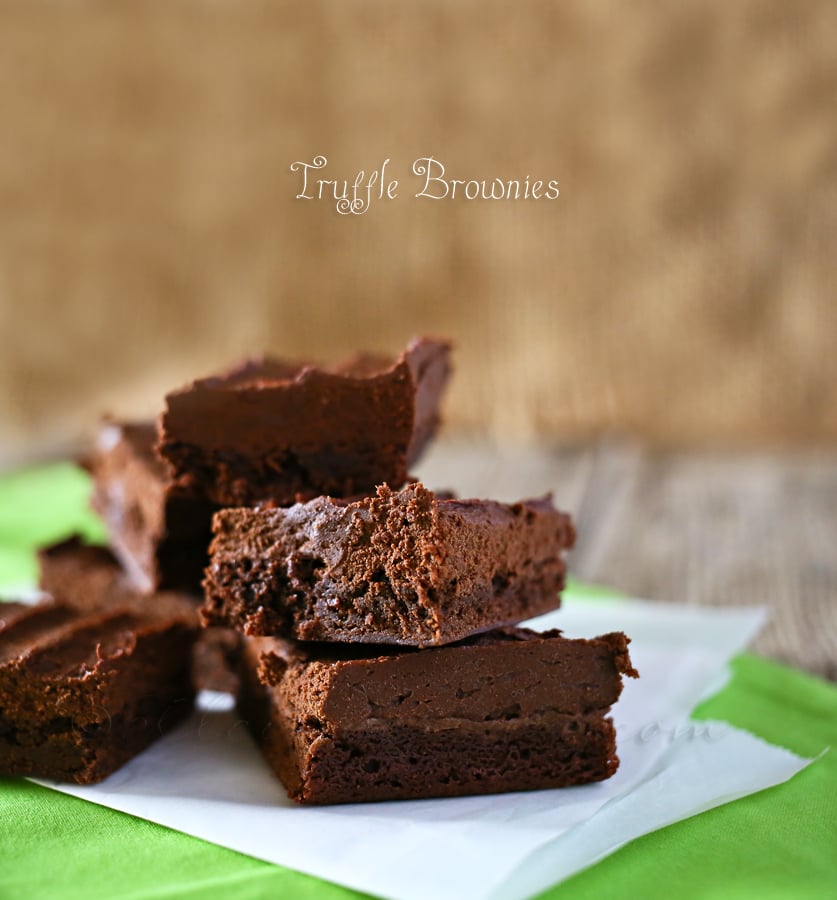 Thank you so much for visiting with me! I love spending my day with you!
Have a fabulous week!
Facebook / Pinterest / Instagram / Twitter / Google +