Bathroom Decor and Design Ideas: No matter if you are building a new house or remodeling your old home, these bathroom decor ideas are beautiful and functional. Take a look and be inspired by these bathroom's wall colors, flooring, storage ideas, and lighting.


Are you ready to see them all?
I'm excited to share with you some of my favorite bathroom decor ideas that I have found around. I hope you like them as much as I do!
1
Pink and Gold Bathroom by A Beautiful Mess
Where do I start? This is a girl's dream come true! I love the way they painted their old bathroom cabinets in this beautiful pink peach color.
Where to find gold bathroom accesories and faucets?
Click HERE to get this faucet!
2
Mint and White Bathroom at Mason Valentina
The contrast of the dark wood floors and the white subway tile is great. However, the painted mint bathtub is beyond perfection!
Where to find free standing bathtubs?
Click HERE to find the perfect one for your bathroom decor!
3
Blue and White Bathroom at Byrd-Work
The tile in this bathroom is making me all types of happy! I could spend my entire day in this gorgeous room!
Click
HERE
to check out a large selection and styles of bathroom mirrors.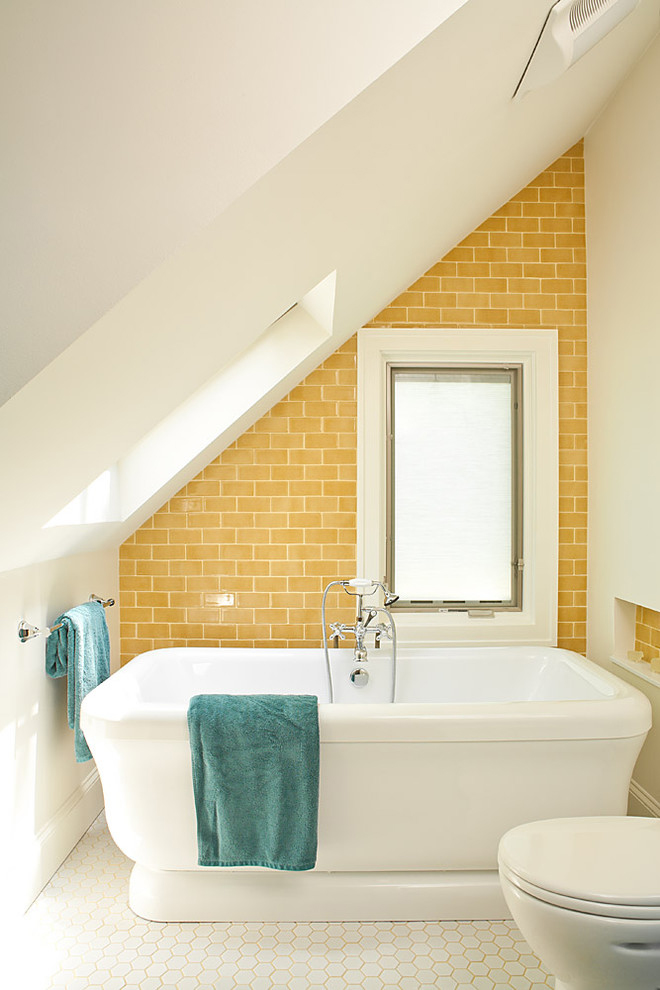 13
This bathroom is so feminine and delicate. What do you think?
14
This is one of our own designs to prove that a bathroom without windows can also look stylish and sophisticated.
15
So unique and tons of personality!
Here are some other Home Decor Ideas that you are going to love!
Bathroom Decor and Design Tips
Thank you for visiting. Please come again!
For more home decor inspiration ideas follow me @the36thavenue on Instagram!
Desi