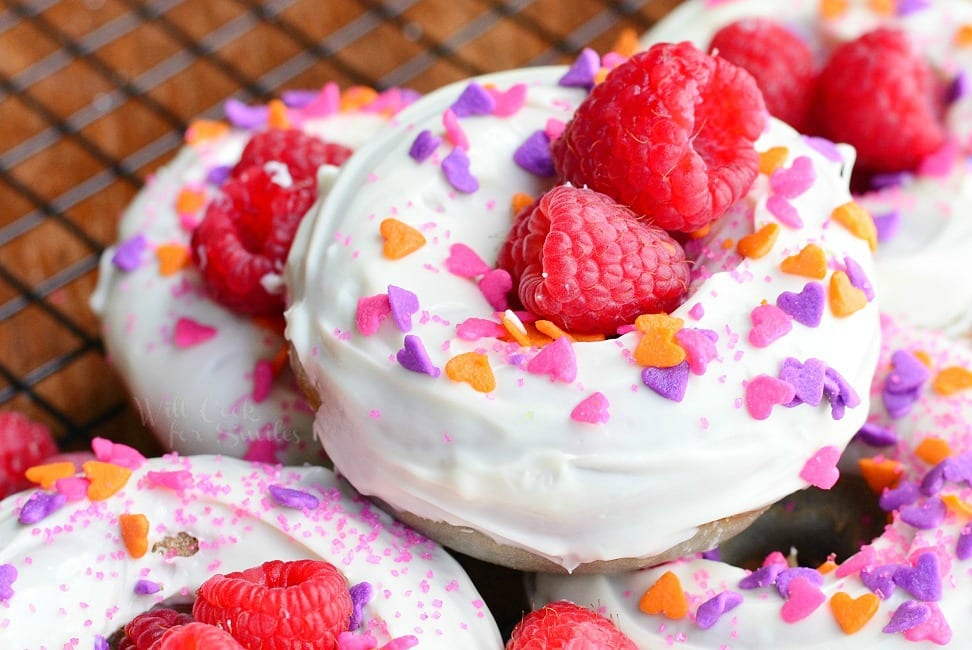 Well hello, new friends! I'm the new girl in town. More specifically, I'm the new girl on The 36th Avenue! My name is Lyuba and I am from Will Cook For Smiles blog where I share lots of delicious treats and today I am bringing with me my Baked White Chocolate Raspberry Donuts. I'm happy to be sharing my recipes with all of you, readers of Desiree's blog. It's so nice to meet you all and I hope that you will like what I have to share with you.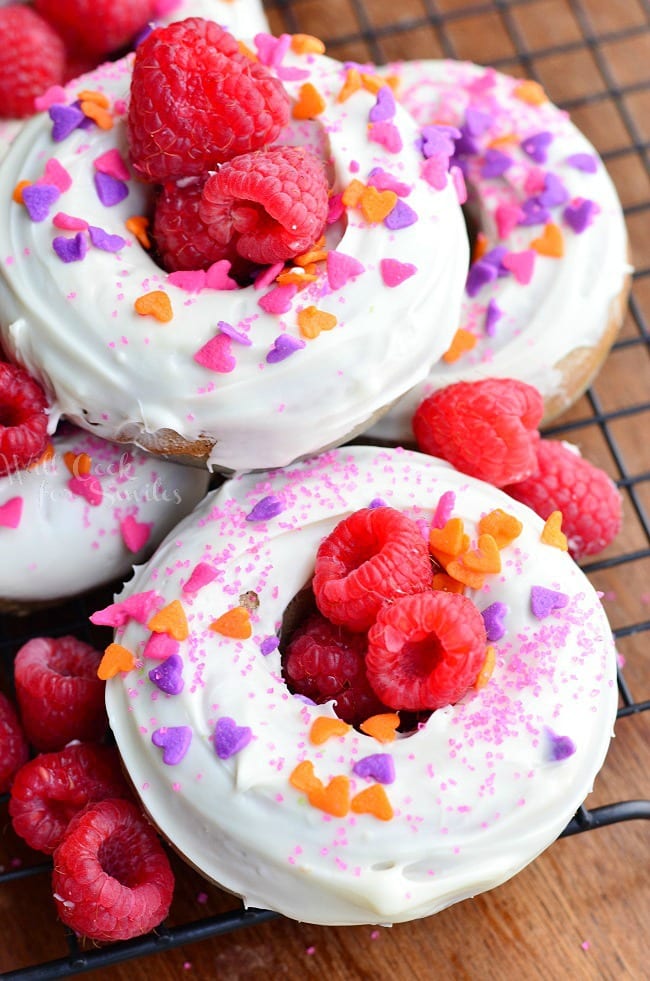 Let's start our first post together with an easy Valentine's Day treat that will make you all warm and fuzzy at heart (and in your tummy)! I have a recipe for tasty, baked raspberry donuts covered in white chocolate. These donuts are made with fresh raspberries and taste amazing! Best part is, you can make them fresh in the morning in about 30 minutes!
Since Valentine's Day is right under our noses, I also topped these donuts with heart shaped sprinkles and pink sugar. You can decorate them as you wish, of course. You can have fun topping these donuts with some pink sprinkles, mini chocolate morsels, different colored sugar, or drizzle with some extra raspberry sauce. Make them on Valentine's day morning and have fun decorating with your sweetheart or kids.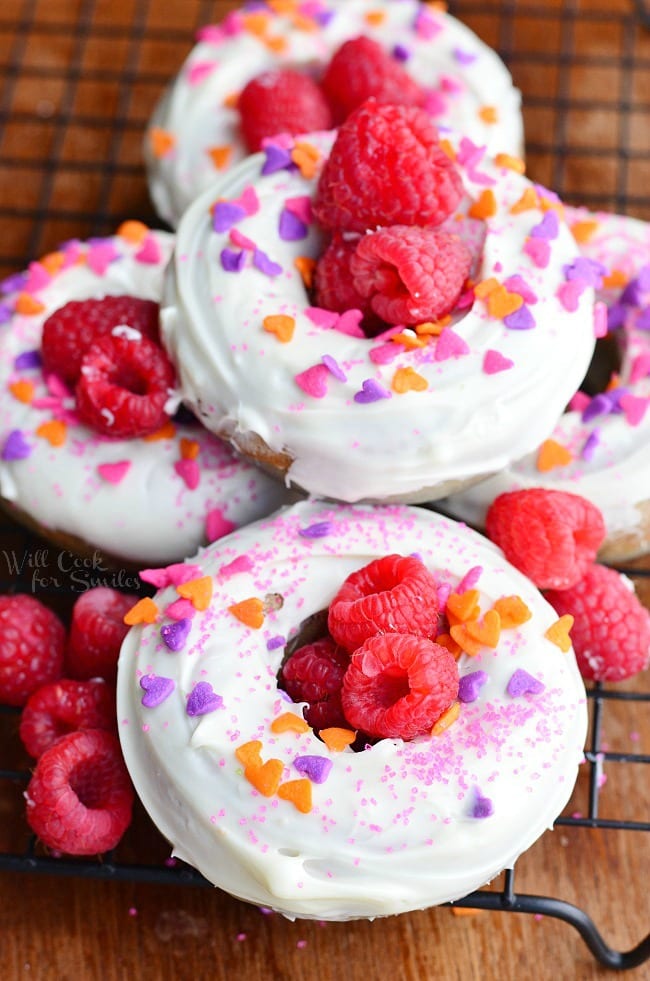 Baked White Chocolate Raspberry Donuts
Ingredients
1¼ cup flour 1 tsp baking powder
½ tsp baking soda
⅛ tsp salt
½ cup white granulated sugar
1 egg
½ cup buttermilk
2 Tbsp melted butter 1 tsp vanilla
4 oz raspberries
1 tsp lemon juice
1 tsp vanilla 2
Tbsp white granulated sugar
10 oz white chocolate melts Heart sprinkles (optional)
Instructions
Combine raspberries, lemon juice, vanilla and sugar in a small sauce pot over medium heat. Smash berries and stir well. Cover and simmer for a couple of minutes. Take off heat and cool mixture a little. (You will get about ⅓ cup of raspberry sauce.)
Preheat oven to 350 and grease a donut pan.
In a large mixing bowl, whisk egg, sugar, buttermilk, melted butter, raspberry sauce and vanilla together until smooth.
Sift in all dry ingredients and whisk until all incorporated.
Pour batter into a piping bag.
Cut the tip the piping bag, leaving only about ½ inch opening.
Squeeze batter into the donut cups of the pan, filling them. Make sure there is an even amount of batter all around.
Bake for 10-11 minutes and cool on the wire rack until they can be handled.
Melt white chocolate melts according to the package instructions, in a shallow bowl. Dip tops of donuts into white chocolate and sprinkle with heart sprinkles. Let donuts cool completely while chocolate sets.
Some More Recipes From Me: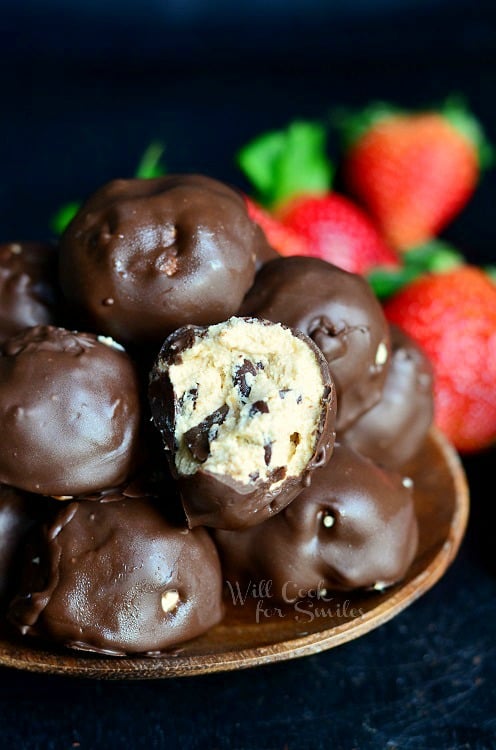 Chocolate Covered Peanut Butter Cheesecake Bites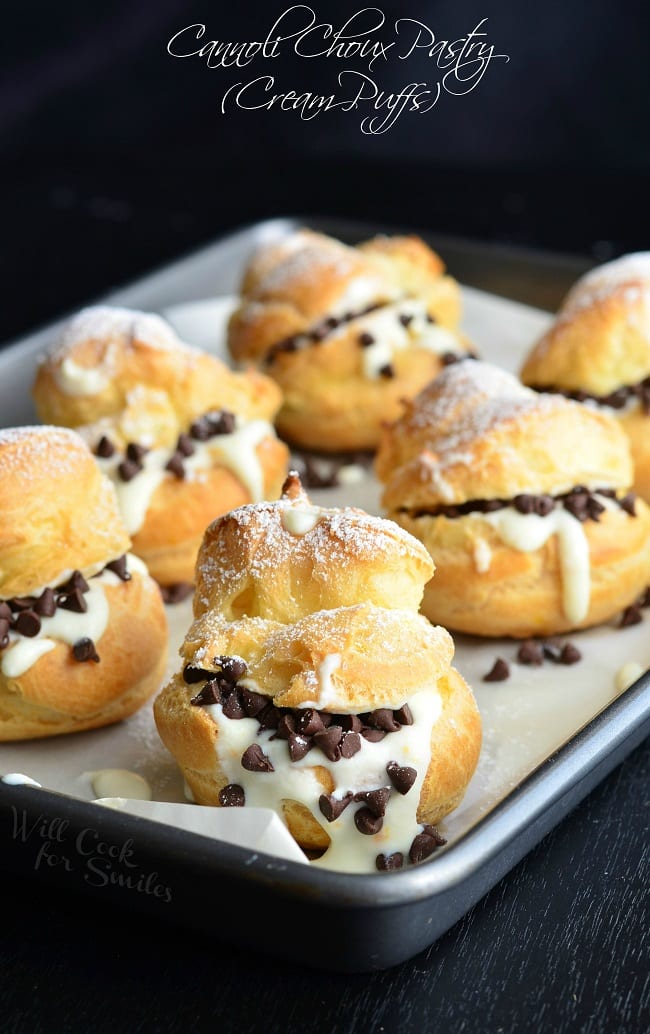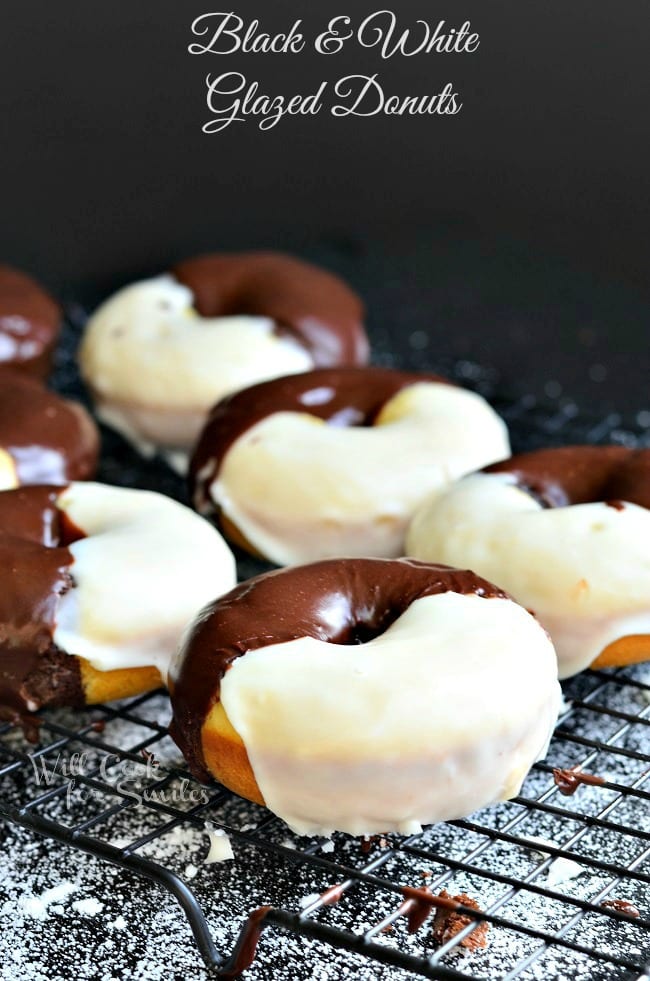 Make sure to come by and see me on my site or any of my social channels!