Ready for a tropical cool down? This Almond Joy Sorbet is the perfect thing. Delicious coconut sorbet mixed with mini chocolate chips, slivered almonds & toasted coconut shavings makes for a super tasty dessert.
I love coconut. It's my all-time favorite flavor & scent. No matter what it is, if there is a coconut option, that's the one I will choose. So it's no surprise that I'm absolutely swooning over this AMAZING Almond Joy Sorbet. It's incredibly simple to make & the taste makes you feel like you are lounging on a quiet beach under some palm trees. Wouldn't that be nice? I could go for a little of that right about now.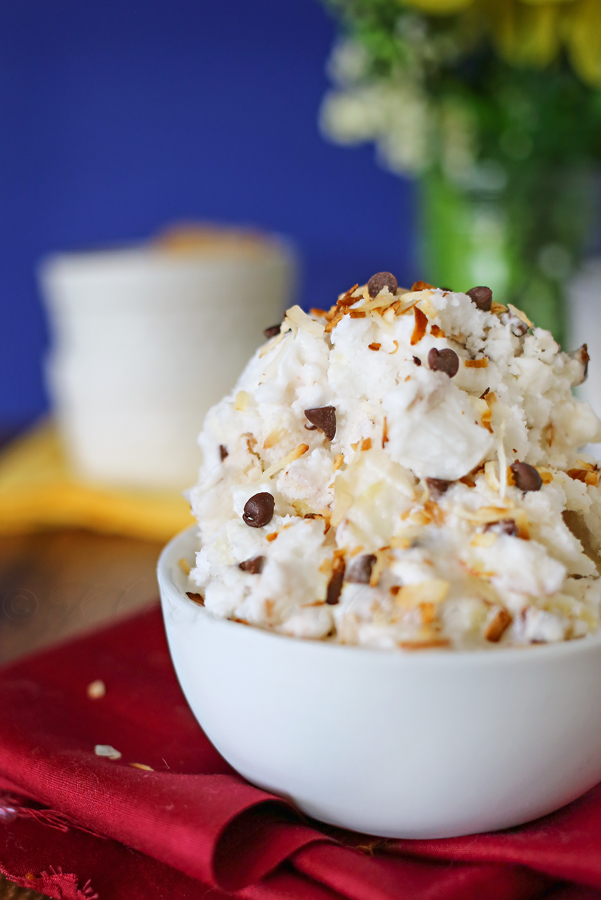 I would much rather be doing that than slaving away in the kitchen, that's for sure. But since that's not going to happen I have to find my own little piece of quiet heaven here. Which is why I'm focused on quick & easy all summer long. My favorite part about this sorbet, no-churn & dairy free. (except the mini chocolate chips) Just 3 ingredients & a blender is all you need to get this started – then you add your 3 mix-ins. That's pretty quick & definitely easy- which is why we make it a lot in this house.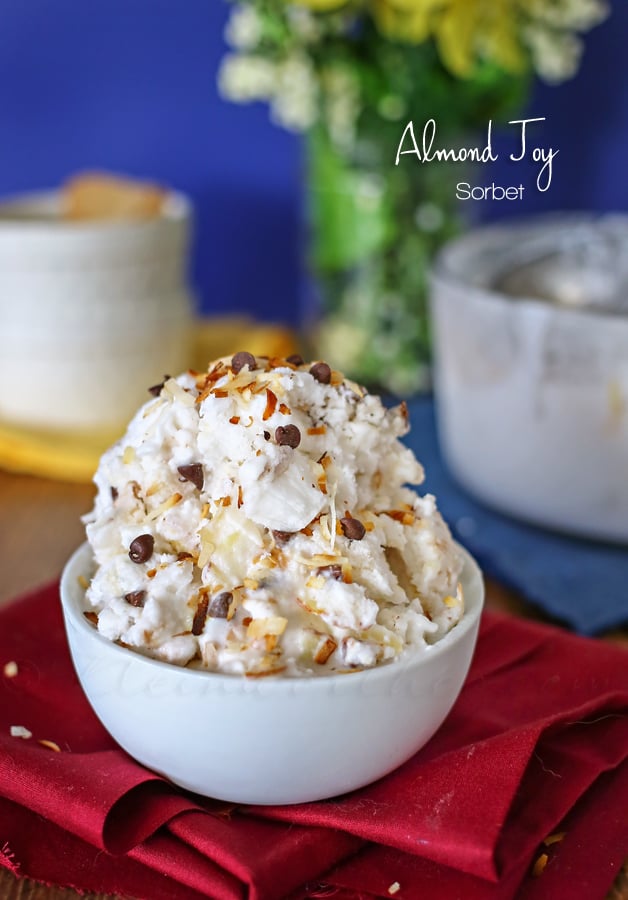 If you are a coconut lover like I am, you absolutely must try this sorbet. You will fall in love!  
Almond Joy Sorbet
Ingredients
2 cans (13.5 oz each) coconut milk
12 ounces cream of coconut
1-1/2 cups water
¼ cup toasted coconut
¼ cup slivered almonds
¼ cup mini-chocolate chips
Instructions
Combine coconut milk & cream of coconut in blender & blend on high until smooth- about 1 minute
Add in water & pulse to combine
Transfer to freezer safe container, cover & place in freezer for about 2 hours
After a couple hours in the freezer it should be thick enough to mix in your remaining ingredients
Remove cover & slowly fold in your almonds, coconut & chocolate chips being careful to not let it all sink to the bottom
Cover & return to freezer to finish setting for at least 6 hours or overnight
Looking for more easy frozen dessert recipes?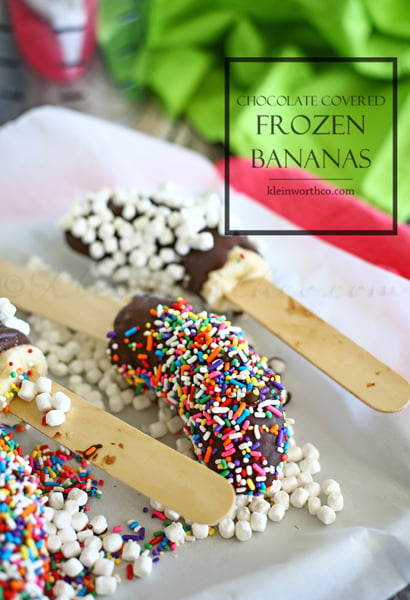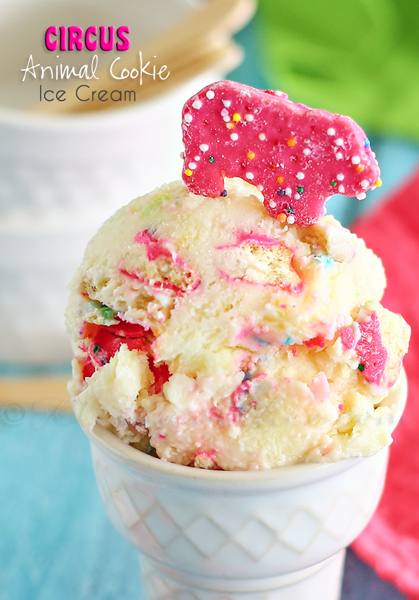 Circus Animal Cookie Ice Cream
Thank you so much for spending your day with me! I sure enjoyed it!