Family Style Alfredo Sauce – simple & easy dinner recipe that makes enough to feed a crowd!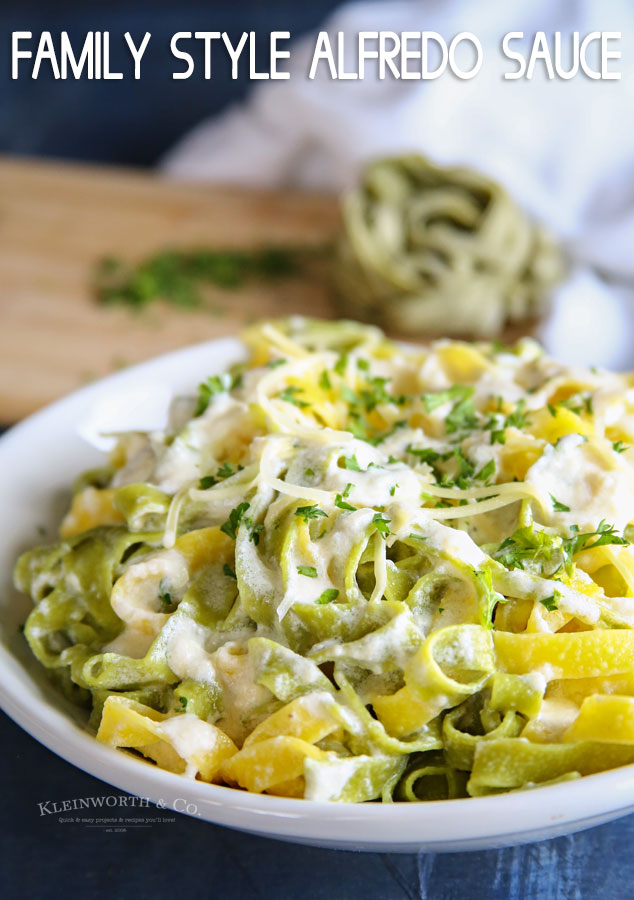 Hi friends! How have you been? It may still be sweltering outside, but I'm ready for some comfort food. How about you? When I want comfort, I always go for the pasta first. But that doesn't mean the recipe has to be heavy. I lightened up this Family Style Alfredo Sauce recipe that is packed full of all the delicious flavor you expect but a little easier on the waistline.
So what exactly is Family Style? Well, when I come across most recipes they say they feed 4 – but that typically means 2 adults and 2 small children. We are a family of 5 and all my kids are bigger than I am. So we are basically feeding 5 adults here. It's hard to find recipes that will feed us all & still leave enough for lunch the next day. Which is why I was so thrilled when I made this recipe and it was just enough for us all.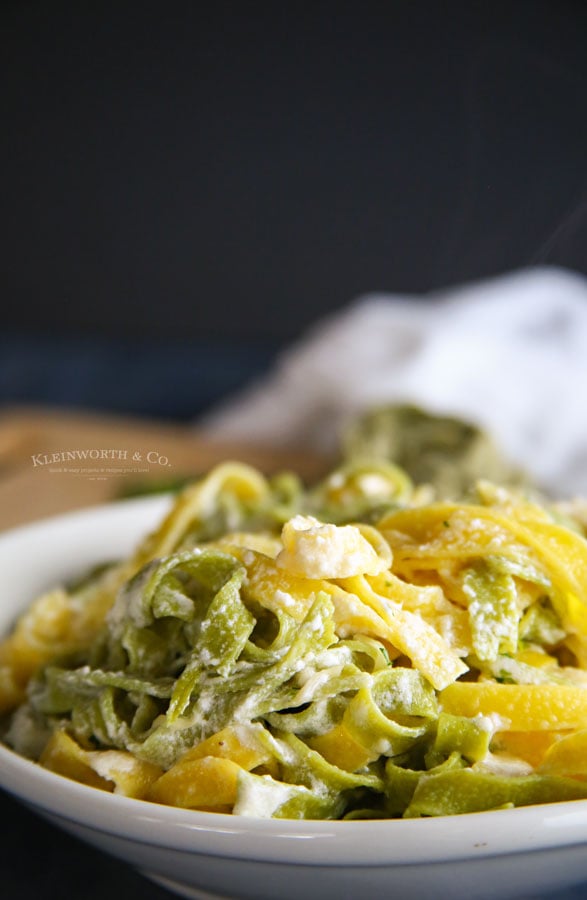 I love alfredo sauce. It is my absolute favorite & the kid's favorite too. We make this every year for my youngest's birthday, which happens this time of year. She puts this on her special request list instead of going out to eat. I love that she can appreciate a home-cooked meal & prefers it over dining out.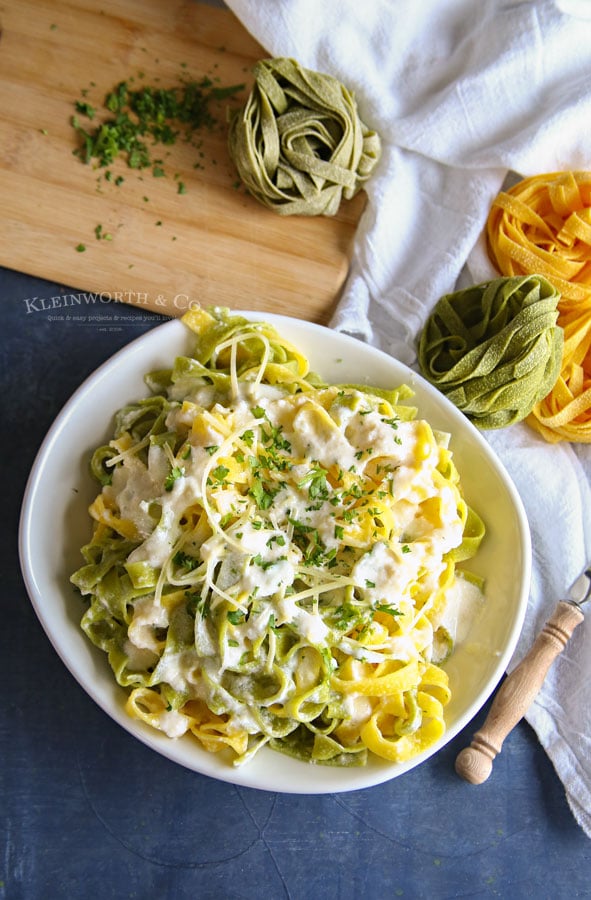 If you and your family love Alfredo sauce, this recipe is quick and easy and oh so incredibly scrumptious!
Family Style Alfredo Sauce
Family Style Alfredo Sauce
Family Style Alfredo Sauce
Ingredients
1 cup butter, (2 sticks)
4 cups half & half
2 tbsp minced garlic
6 cups grated parmesan cheese
½ tsp salt
½ tsp pepper
Instructions
Melt butter in a large saucepan over low to medium heat.
Add in the half & half & simmer for 7-8 minutes.
Whisk in garlic, parmesan cheese, salt & pepper.
Continue whisking until cheese is completely melted.
Remove from heat & stir into cooked pasta or any other favorite alfredo recipe.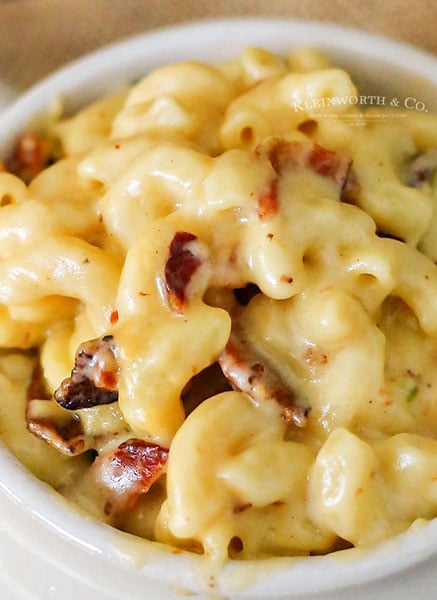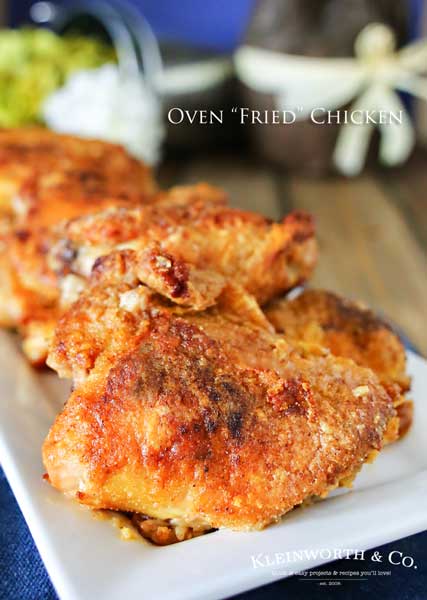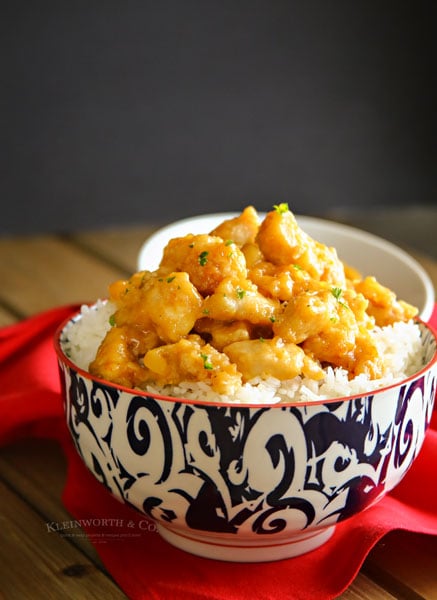 Easy Chinese Pineapple Chicken
Wishing you all a delicious day!
XO