I am sharing today a bunch of awesome ideas using jars.
They are one of those things that I can never have enough of.
They are affordable, have many uses and they can be recycled.
What else can we ask for?
Vases
This is one of the many ways you can use jars for decor.
Paint them, hang them, cover them with fabrics… whatever you do they will look adorable.
I love the metallic look!
Wrapped in fabrics.
via 100layercake.com
Hang them outdoors.
Burlap + lace = Perfection!
via ruffledblog.com
Luminaries
I love the idea of having the light of a candle reflecting on glass and even water.
I don't have a favorite here… both of these ideas will make an indoor and outdoor space magical.
Check out this chandelier… WOW!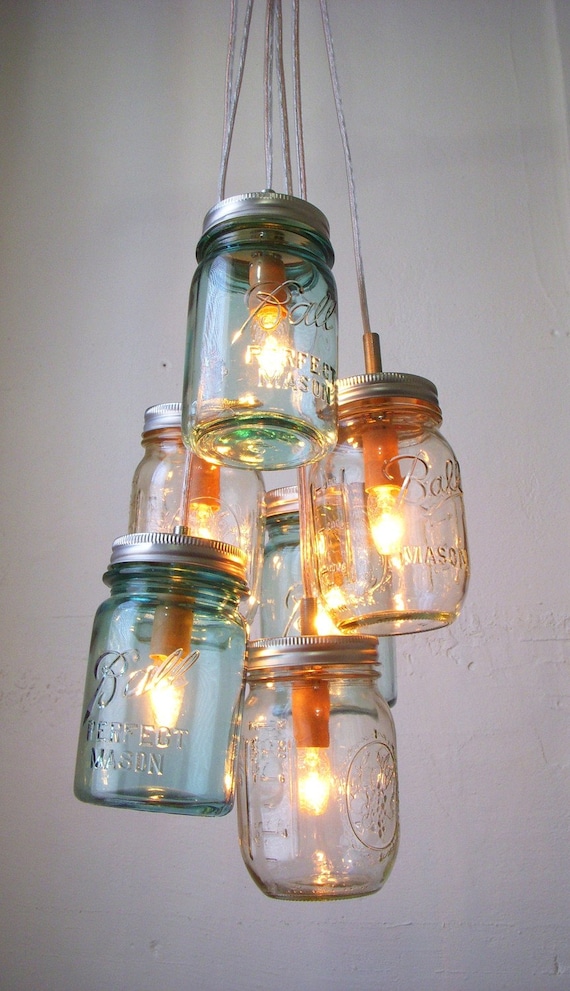 via Boots N Gus
Storage
This is just plain clever.
 I use jars all the time to store items that I use often…
Let me show you some of my own ideas and a few more that I have found around.
…For the kitchen
via The 36th Avenue
For Craft Supplies
via The 36th AVENUE
via Modern Hostess
via Home Made Simple
For the bathroom!
Entertainment
 Here come the last five ideas.
I love a party, a barbecue, a gathering of any type and using jars is perfect when you are throwing a party with a budget.
I love this look for an outdoor celebration.
via whattopin.com
Drink from them…
Eat from them…
Bake in them…
via babble
Give them!
Now open your kitchen cabinets and never look at those empty jars the same way again!
Have FUN creating!
 …Make sure you come back at 6:30 pm to party!
See you later!