For today's  Best I thought to share with you 20 amazing Easter Egg ideas and tutorials. I hope this round up inspires you to bring a little color into your homes and start decorating for Easter.
 I was doing my dishes just a few days ago and I noticed that one of my trees is starting to look green again. It seems to me that we were celebrating New Year's Eve yesterday but Spring is officially here in less than two weeks. Can you believe it? I can since this week my little savages are having Spring Break! 
1
Silhouette Easter Eggs.
Simply ADORABLE!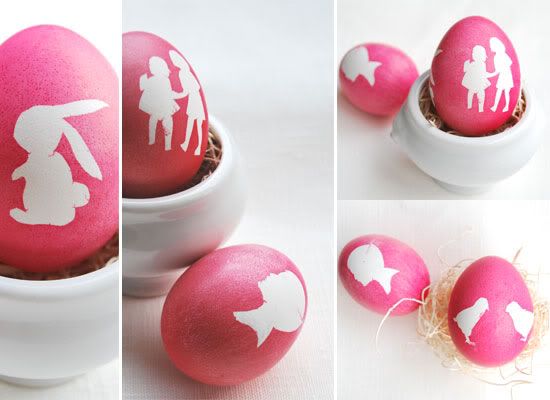 2
Speckled Eggs
Classic!
tutorial by Crafts by Amanda.
3
Fabric Eggs
Retro Cool!
tutorial by Retro Mama
4
Wheat Grass Appliqués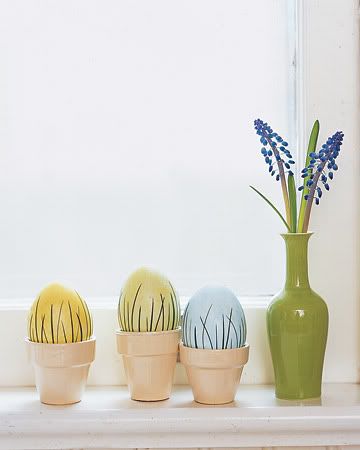 via Martha Stewart
5
Punched Adhesive Circles Sprinkled with Glitter
I LOVE Polka-DOTS!
6
Cute Message Egg
Oh my goodness can this be more adorable?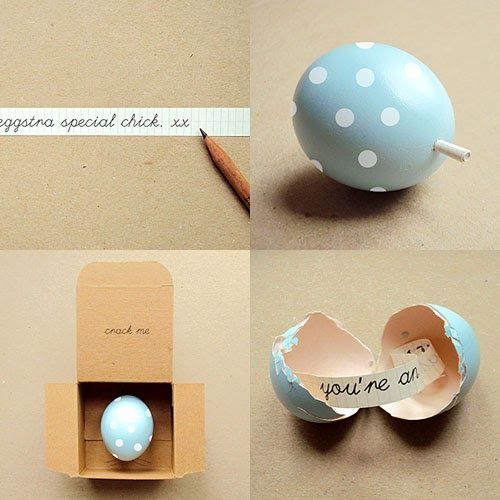 Tutorial via poppytalk.blogspot.com.
7
Embroidered Eggs
Shut The Front Door!
tutorial by Design Sponge.
Cross Stitched Eggs
…Open it and shut it again!
via Sublime Stitching.
8
Paper Napkin Decoupage Eggs
What a clever idea!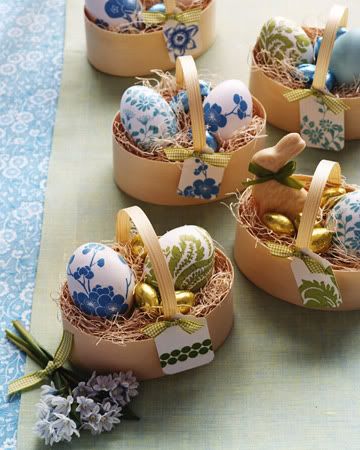 tutorial via Martha Stewart
9
Modern Doodle Eggs using Sharpies
So unique!
tutorial by Alisa Burke.
10
Crochet Eggs!
So sweet! 
11
Doily Stenciled Eggs
I love easy!
via Counting Graces.
12
 Twine Easter Eggs
Brilliant!
 Tutorial by Domestically Speaking
13
Mosaic Eggs
Super Fun!
by  Cute and Bright.
14
Washi Tape Eggs
So many possibilities!
15
Shabby Chic Hand Painted Eggs
Darling!
by Lucy from Craftberry Bush
16
Eggs Decorated with Crepe Paper.
 Martha you ROCK!
 tutorial via Martha Stewart.
17
Chalkboard Painted Eggs
So me!
18
Needle Felting Eggs
No Way!
Vintage at its best!
19
Easter Dove
This would be such a fun project to make with the kids.
Lovely!
tutorial: Family Fun
20
Paint Chip Easter Eggs.
Nothing like a free project!
Are these ADORABLE or what?
I love them all!
Thank you for visiting with me… you guys are awesome!
Happy Sunday My Friends!
♥
Desirée