This delicious Tomato Tortellini Alfredo Recipe by Kleinworth & Co. is amazing! If you are a pasta lover you are going to love the combination of tortellini, fresh tomatoes, Parmesan cheese, and creamy homemade Alfredo sauce. In less than 30 minutes you'll have a mouthwatering dinner ready for you and your family to enjoy!
Hello there my The 36th Avenue friends! It's Gina from Kleinworth & Co. & I'm back today to share with you one of my favorite quick & easy dinner recipes- Tomato Tortellini Alfredo. The best part, it's quick to make, which really helps with getting dinner on the table fast. That's what matters, right? I know I have very limited time to get dinner going these days. Between shuttling my son back & forth to work & fitting in work & homeschool – finding time for dinner prep is hard. So when I can get it down to about 20 minutes it makes me happy. This Alfredo definitely does just that.
I just love alfredo & even more so when it's homemade. Have you ever made some from scratch? It's so delicious & much more tasty than the stuff from the store. You know what- it's as simple as heat, stir & serve. Really – I promise!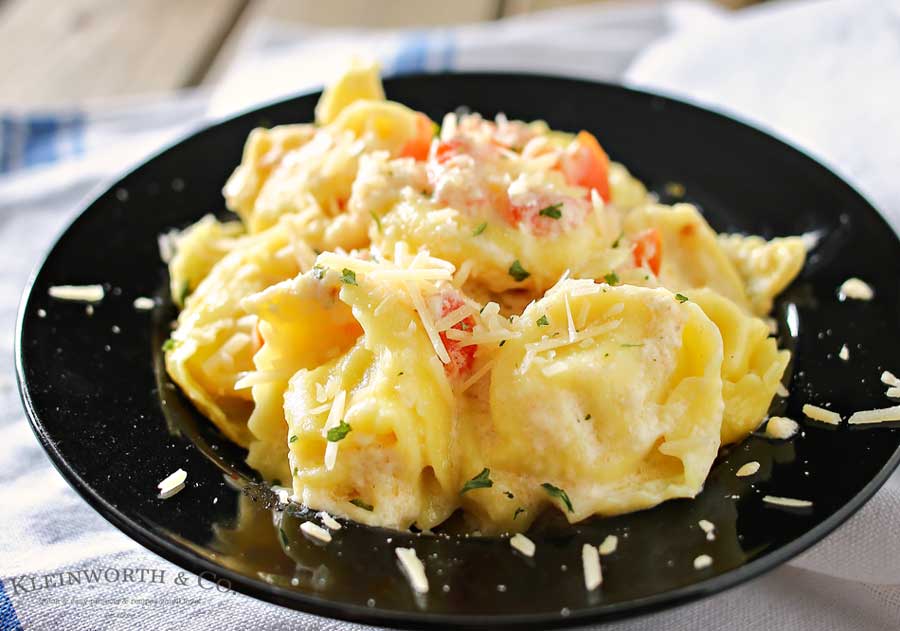 I dice up my tomatoes while I wait for the water to boil. I pick up the refrigerated tortellini because they cook a little faster. These particular ones I found at Costco – all they needed was a 2 minute blanch & they were done. 2 minutes – I was thrilled with that. Then just mix the sauce & stir it altogether. The kids swoon & I'm happy with just a handful of dishes before I'm back to the office for the evening.
Tomato Tortellini Alfredo
Alfredo
Ingredients
1 cup butter (2 sticks)
4 cups half & half
1 tbsp garlic powder
½ tsp pepper
½ tsp salt
3 cups grated Parmesan cheese
2-3 tomatoes - diced
1 large or 2 small packages refrigerated tortellini
Instructions
In a medium saucepan over medium heat, melt the butter
Add in garlic powder, half & half, salt & pepper
Bring to a boil, reduce heat & simmer 6-8 minutes
While simmering - boil tortellini to package directions - drain & set aside
Remove sauce from heat & stir in cheese
Return to heat 2-3 minutes to thicken
Remove & add to cooked tortellini, add in tomatoes
Stir to combine - serve immediately
 So delicious!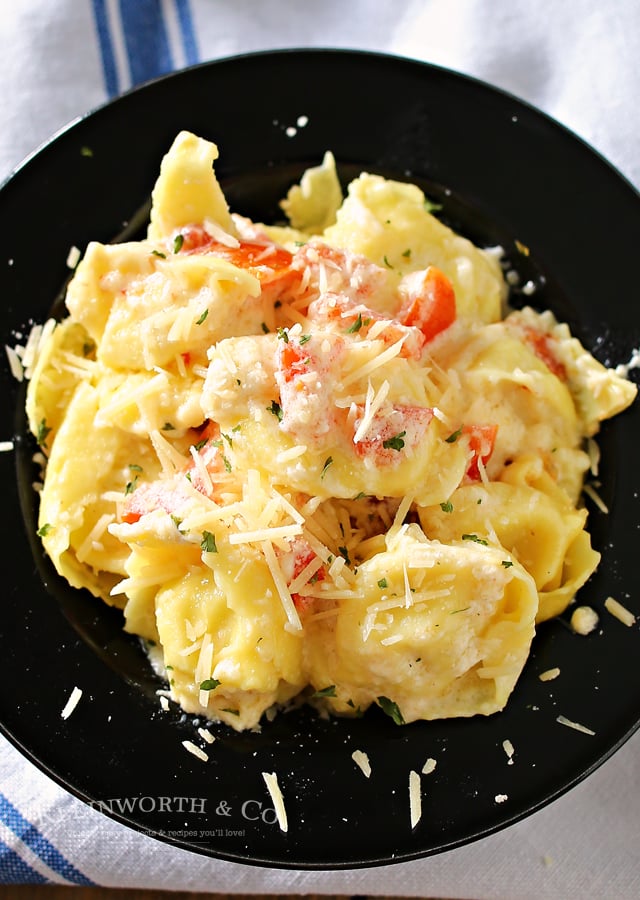 Isn't that just the easiest dinner ever? So delicious too!
Thanks so much for spending time with me today! I love to be here!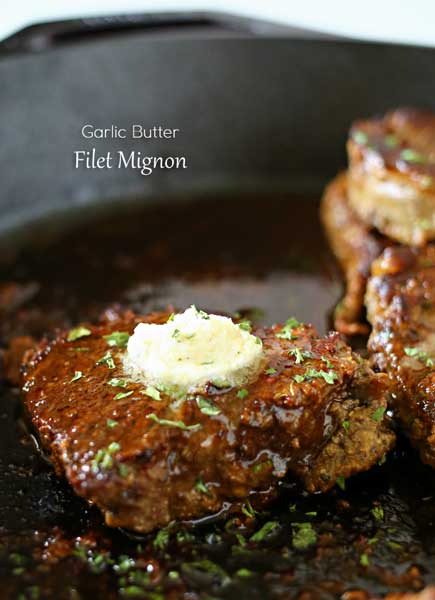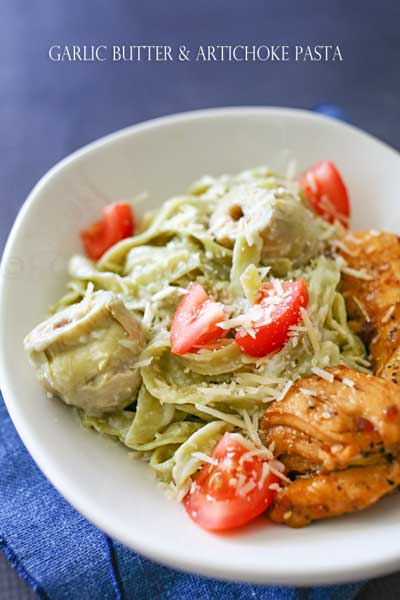 You are going to love her blog Kleinworth & Co. 
Make sure to follow her… Simply click on the links below!