Teriyaki Chicken Bake – It's as easy as dump, bake & enjoy!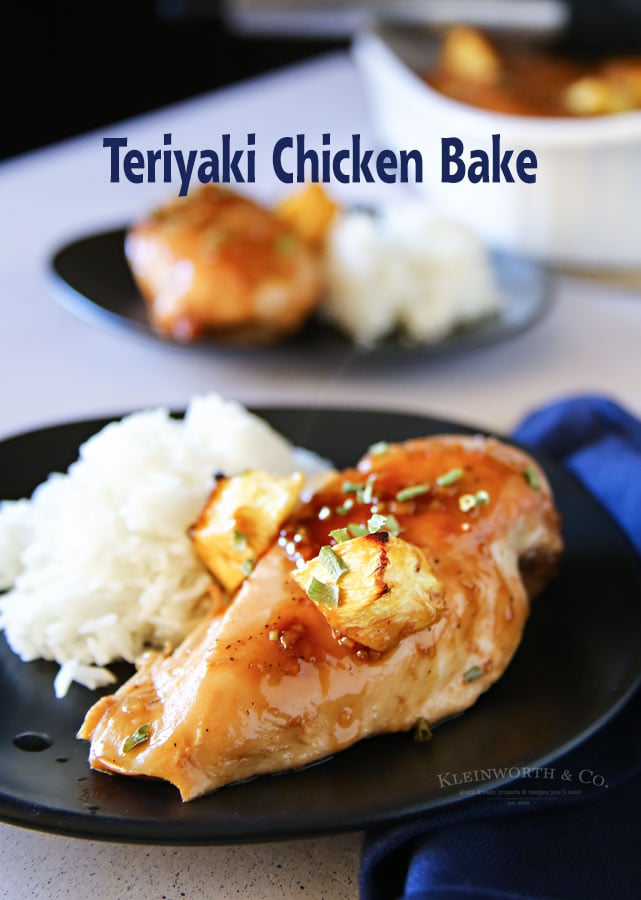 Hi everyone! If you are anything like me, dinner time is always hectic. Seems everything hits all at once & on top of that you have to find something nourishing & filling for the family to eat. You are tired & hungry & you just don't want to make anything that takes too much time. I have just the answer for you. This Teriyaki Chicken Bake is so simple to make. Just toss all the ingredients in the pan & bake. Before you know it dinner is done & the whole family is raving about how good it is. You are the hero & everyone is begging for you to make it again. Sounds good, right? Check it out!
We have 3 teens, so this recipe is meant to feed all of them. Let me tell you, they are hungry! Most recipes I find these days are usually for fewer servings or to feed a family with small kids. My kids eat like adults & my hubs is a big guy. So I'm cooking usually cooking 6-8 servings on a nightly basis. Those of you with large families can relate, I'm sure. So if you have a large family, rest assured, this one will feed them all & make them happy!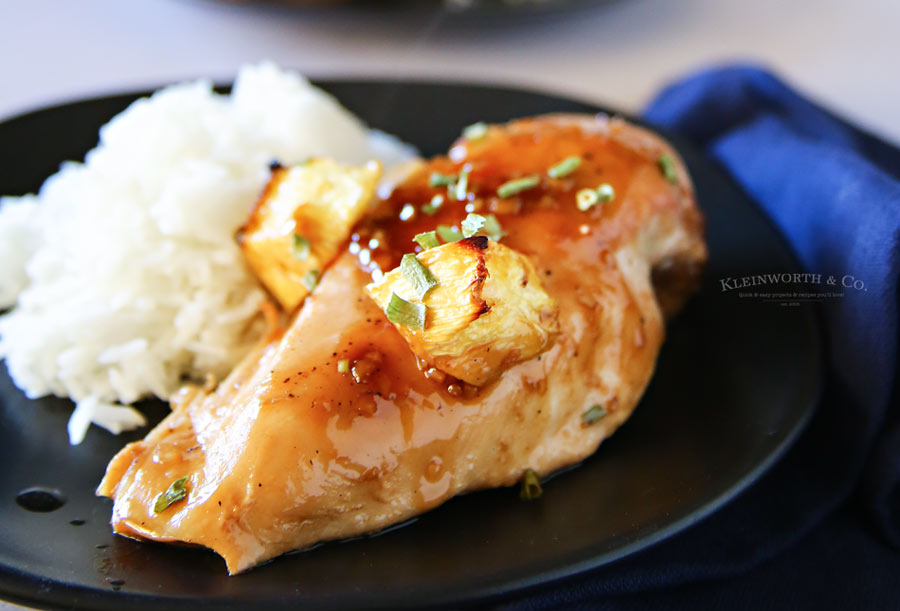 Teriyaki Chicken Bake
Teriyaki Chicken Bake
Teriyaki Chicken Bake - It's as easy as dump, bake & enjoy!
Ingredients
2 tbsp cornstarch
2 tbsp room temperature water
½ cup light brown sugar
¼ cup honey
1 cup soy sauce
½ cup cider vinegar
1 tbsp minced garlic
1 tsp ground ginger
½ tsp freshly ground black pepper
8 boneless,skinless chicken breasts
1 (12oz) can pineapple chunks
Instructions
Whisk cornstarch & water together in a small bowl to create a milky liquid.
Combine the cornstarch mixture, brown sugar, honey, soy sauce, vinegar, garlic, ginger & pepper together in a small saucepan over low heat.
Simmer over low, whisking occasionally.
Bring to a boil for 1 minute. Remove from heat & allow to cool for 10 minutes to thicken.
Preheat oven to 400°F
Place chicken & pineapple slices in a 9x13 baking dish.
Pour sauce over the top
Bake uncovered for 30-35 minutes or until the chicken is completely cooked through.
Easy dinner, right? I hope you absolutely love it!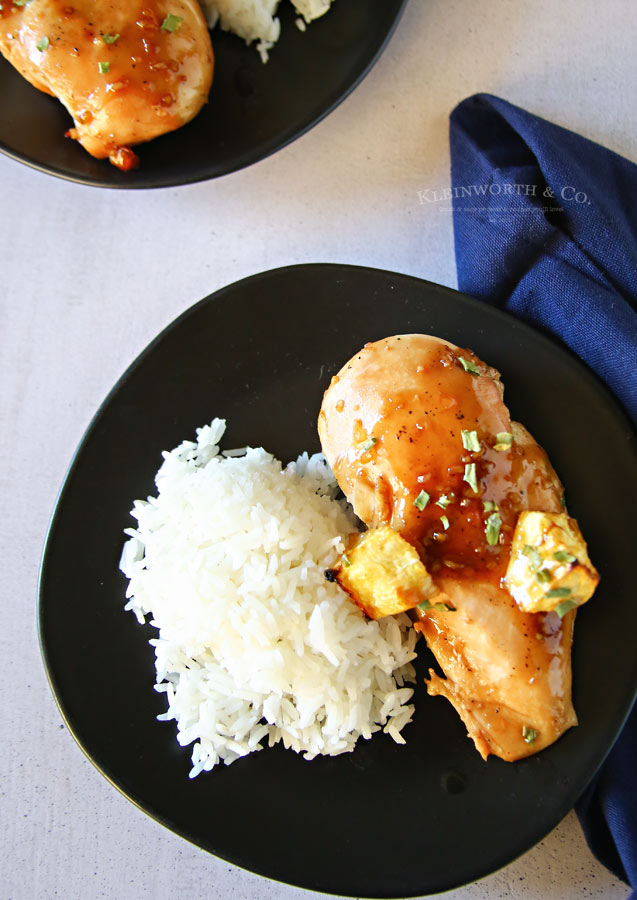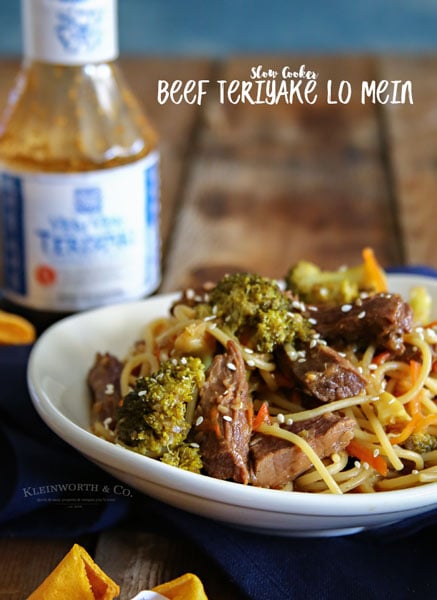 Slow Cooker Beef Teriyake Lo Mein