Slow-Cooker Recipe Soup Edition is here! One of my favorite things to keep handy during these cold months are Slow Cooker Soup Recipes. These are easy Crock Pot Recipes that you can put together in just minutes and forget about it while the Crock Pot does all the cooking for you. I love the comforting feeling that I get every time I serve and eat a delicious and warm bowl of homemade soup!
Do you have children? I am the proud mama of four busy kids. Especially during school days we are running around like crazy people trying to do the many things we need to do. Dinner is when we get to sit around the kitchen table and share not just a meal but special family time together. I have to admit that my Slow Cooker Machine is one of the reasons why too often dinner is on the table. If you don't have a Crock Pot you need to get one! I love how easy slow cooker recipes are and how this "must have" kitchen tool actually does the cooking for me!
Ready to get "cooking"?
Here are some of my favorite Soup Recipes!
Slow Cooker French Onion Soup at Spend With Pennies
Slow Cooker Tomato Soup at The Girl Who Ate Everything
Slow Cooker Creamy White Chicken Chili at The Chunky Chef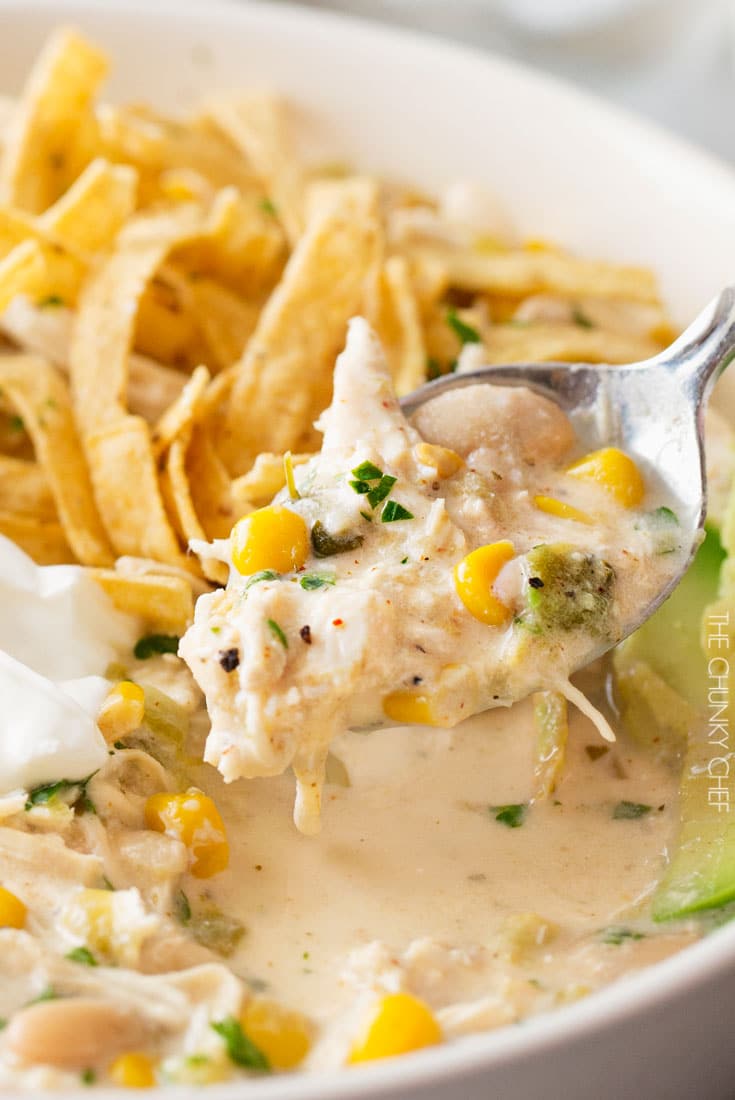 Slow Cooker Lasagna Soup at Cafe Delites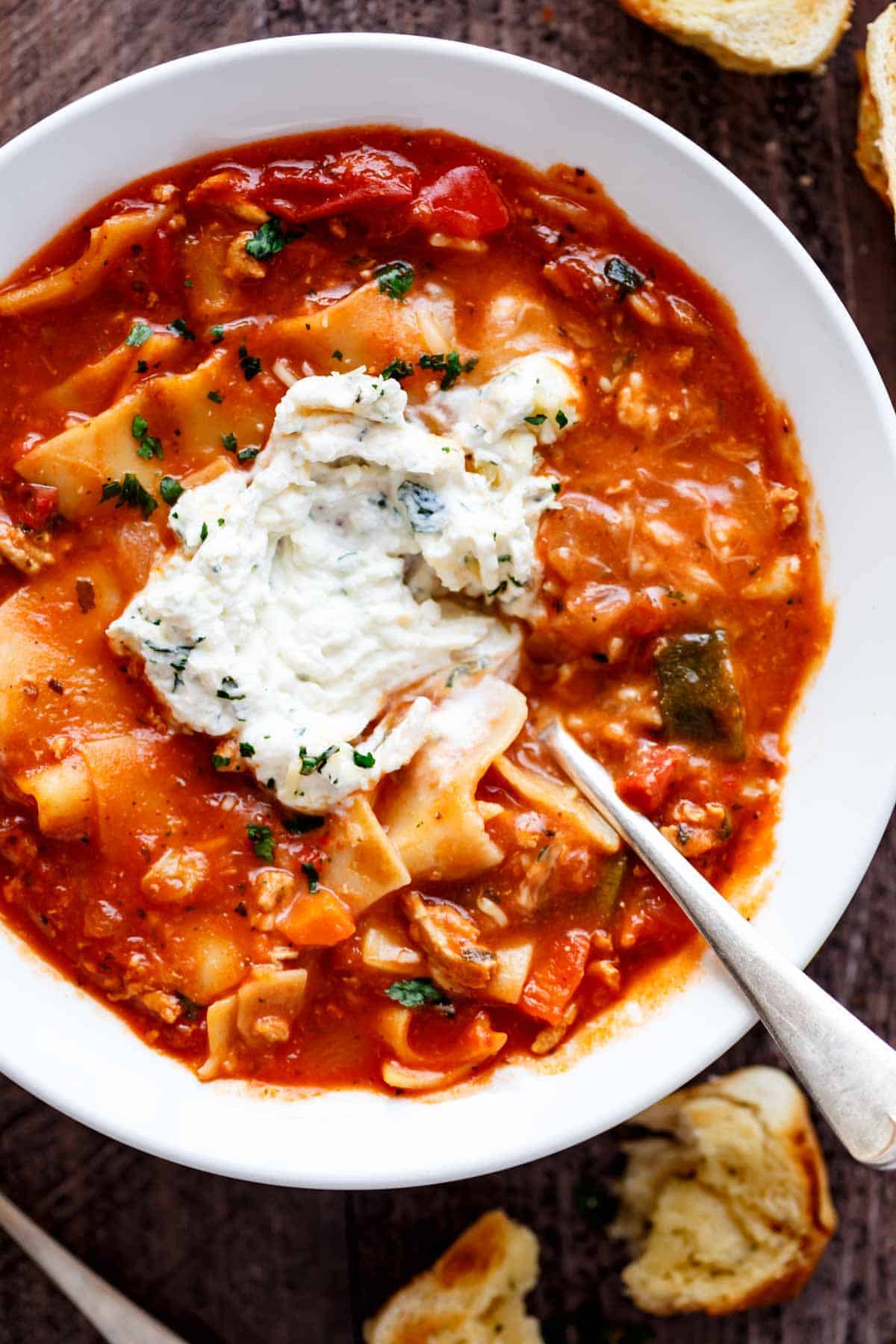 Slow Cooker Squash Beef Stew at Will Cook For Smiles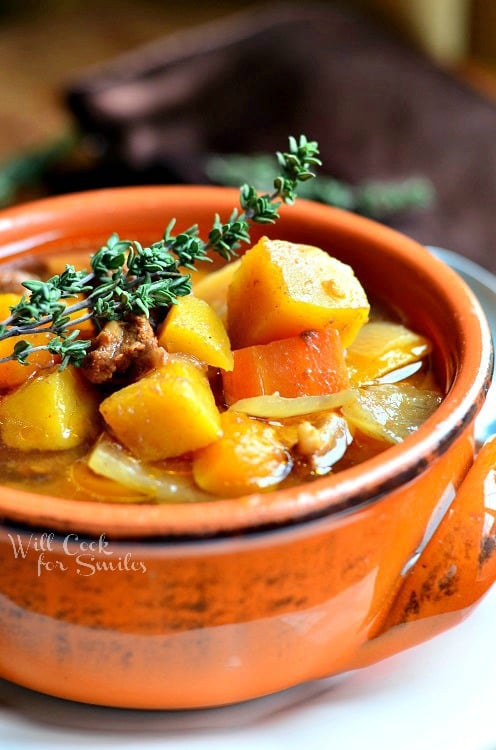 Slow Cooker Broccoli and Cheese Soup at Well Plated
Slow Cooker Italian Chicken & Quinoa Soup at Chelsea's Messy Apron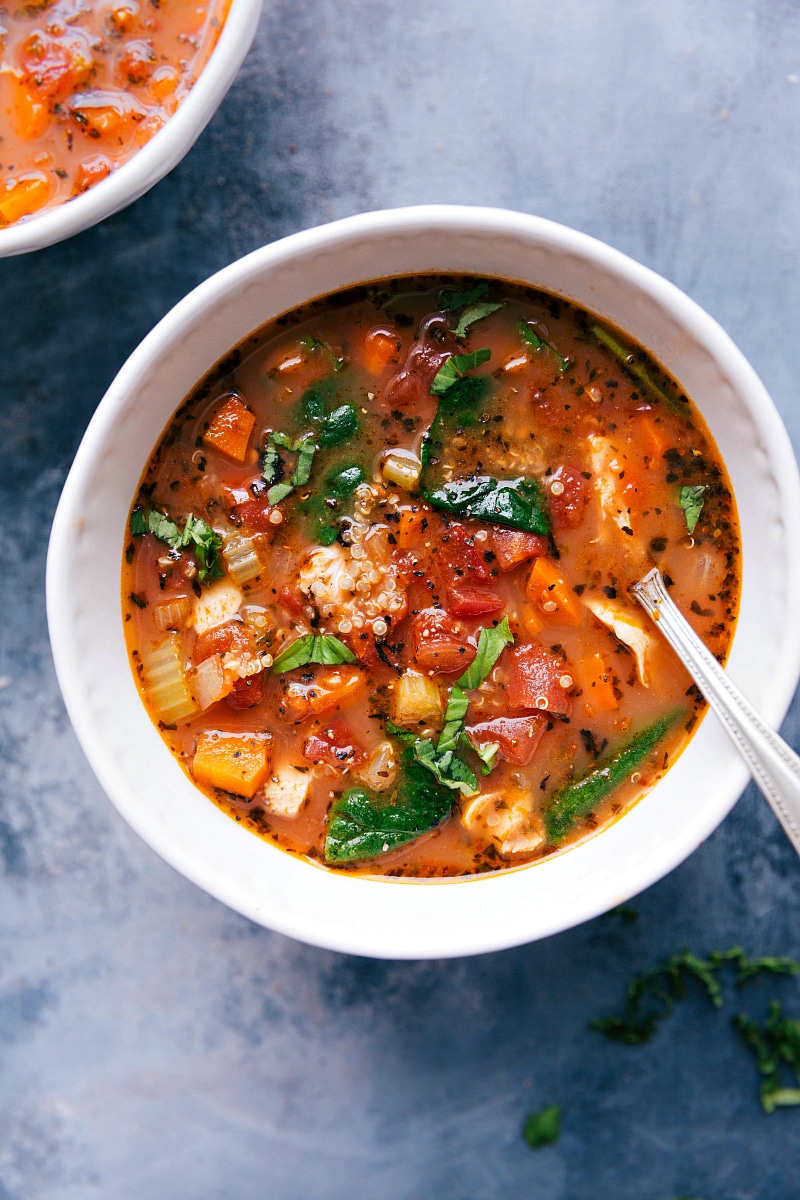 Slow Cooker Homemade Minestrone Soup at Little Spice Jar
Slow Cooker Chicken Bean Burrito Soup – Recipe HERE
Slow Cooker Creamy Chicken Soup at Kleinworth & Co.
Hungry for more?
Click HERE to see the next 20 Slow Cooker Soup Recipes!
Here are some other recipes that I love!
Slow Cooker Chicken Recipes HERE
Also make sure to subscribe bellow so you don't miss our new recipes!
Wishing YOU a delicious day!
XO
Desirée