These Oatmeal Cookies are somewhat healthy and super delicious. Knowing that they are made with oatmeal makes me feel less guilty while my kids are eating them. I love to throw together a batch of easy cookie dough to make some yummy snacks for the boys.
Cookies? Anytime in my house! We went to my friend's house a few months ago, and she had these fantastic oatmeal cookies out for us to try. I quickly asked her for the recipe and here we go. I make these cookies ever since when we are craving for something good. I bet these oatmeal cookies are gonna be your kids favorites. 
 The original recipe calls for 1 cup brown and 1 cup white sugar, but I used only 1 cup brown total and it is sweet enough. Even too sweet for us. You can add more sugar depending of your taste.
Oatmeal Raisin Cookies
OATMEAL RAISIN COOKIES
Ingredients
3 eggs
1 cup raisins
1 tsp vanilla extract
1 cup butter, softened
1 cup brown sugar
2 ½ cup all purpose flour
1 tsp salt
1 tsp ground cinnamon
2 tsp baking soda
2 cups rolled oats
¾ cup chopped pecans
Add a handful of chocolate chips to make it more AWESOME!
Instructions
Directions:
Combine beaten eggs, raisins, and vanilla. Cover and chill for 1 hr.
Preheat oven to 350 degrees.
In medium bowl, cream the butter and brown sugar.
In another bowl, combine flour, salt, cinnamon and baking soda. 5.Add the creamed mixture and stir.
Add the chilled egg and raisin mixture, then add rolled oats and pecans.(if you add chocolate chips, add it to the mix now)
Drop by teaspoonfuls onto a baking sheet and bake for about 12-12 minutes, until the edges are golden.
Allow cookies to cool on wire rack completely.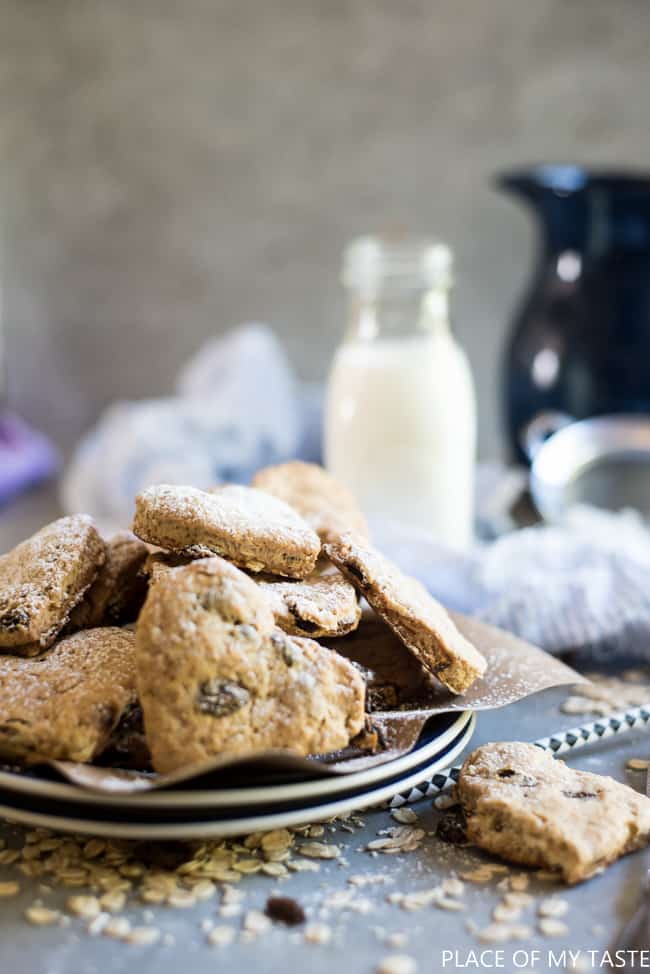 A glass of milk and with some of these delicious oatmeal cookies? Winner for sure! I like to pack them with sliced apples to school. 
If you love cookies, be sure to try some of my favs listed below.
…or these wonderful chocolate dipped cookies for the holidays!
And last but not least, if you missed seeing my collaboration with
Wayfair
be sure to check it out
HERE.
I created some fun videos with easy and simple decor tips that you can use and incorporate into your home decor style.
See you next month!
Cheers,
Aniko