This super YUMMY Sparkling Blueberry Sangria Mocktail  by Gina from Kleinworth & Co. is perfect for family gatherings since it is a non-alcoholic drink and kid approved beverage! The blueberry sparkling flavor gives  a new refreshing twist to the classic sangria recipe. Delicious!  
Hello all my friends! It's Gina from Kleinworth & Co & I'm back today to share with you all this awesome Mocktail Recipe. Are things heating up where you are? It is even here in North Idaho where I am. That means I start pulling through my huge binder of drink recipes to keep us all cool & refreshed. Beverages is probably the one category in which I have the most recipes stored away. You see, we lived in the desert of Nevada for 12 long years, so I know a thing or two about trying to stay cool & hydrated. Besides – beverage recipes are quick & easy & oh so satisfying. So today I'm sharing with you this super YUMMY Sparkling Blueberry Sangria Mocktail that you can serve all summer long.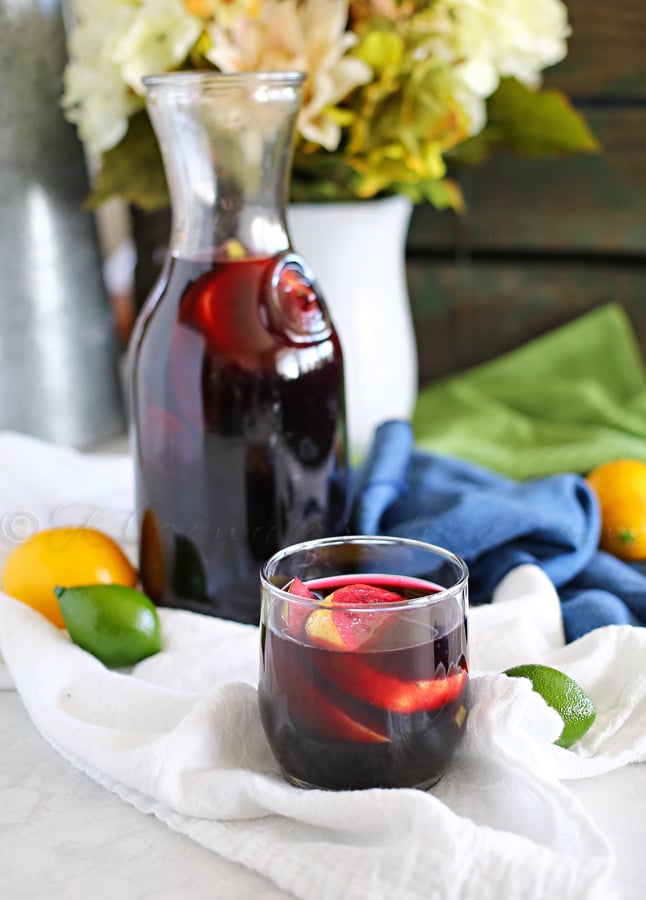 I just love the colors of all the things that go into a sangria recipe. This one is packed with grapes, apples, lemons & limes. Gorgeous fruits in a beautiful drink. But I want the mocktail version so everyone can enjoy it. It's no fun if some are left out – and it's so easy to make this one. Besides – the cocktail version of this isn't exactly hydrating. But this, this one is perfect for sipping by the poolside.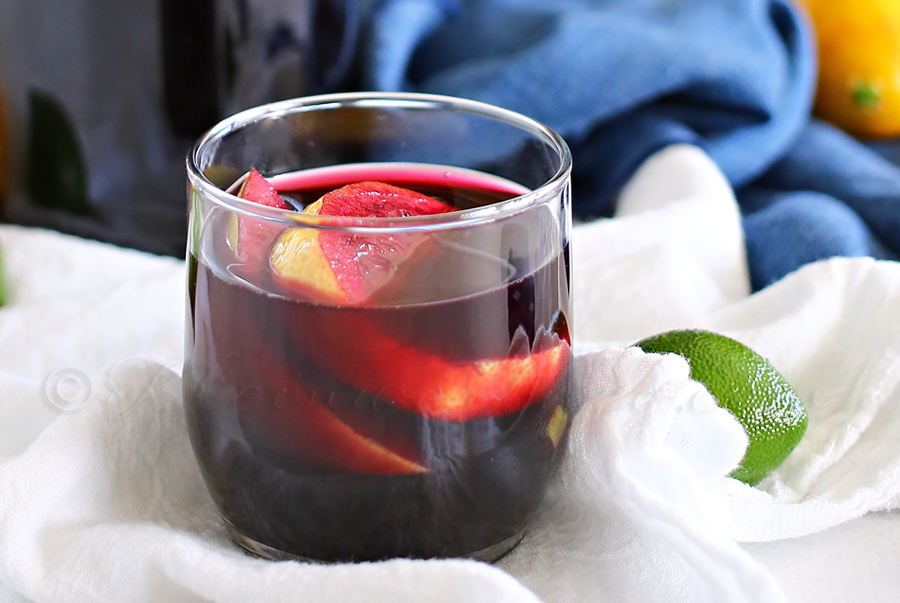 I like to make a huge pitcher when I get up in the morning & let it sit in the fridge while we plan out our day. By the time we are ready to hit the pool it's ready to go. Add some to a frozen mug while you relax in your floatie & it makes it even better.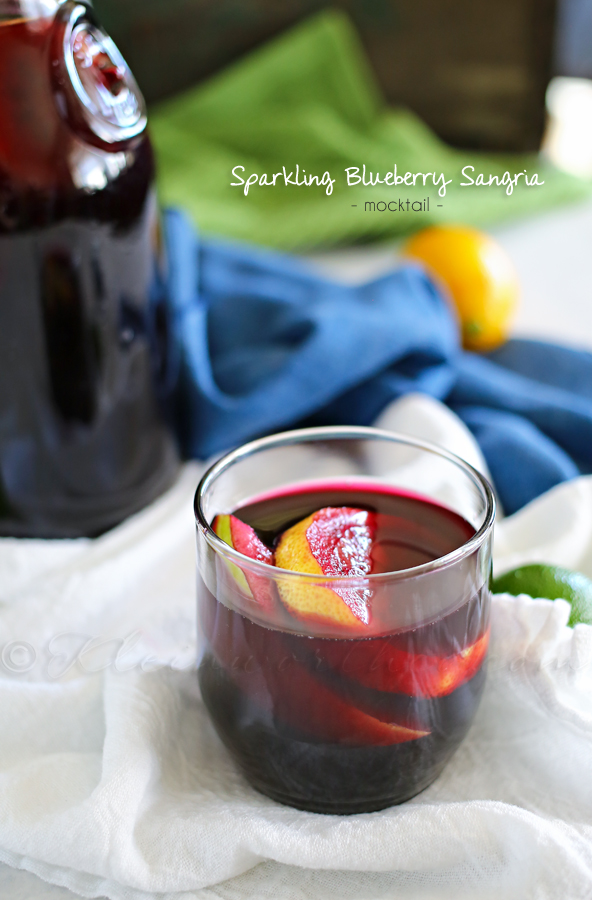 Sparkling Blueberry Sangria Mocktail
Ingredients
1 bottle blueberry juice (32 oz.)
1 lemon sliced into rounds
1 lime sliced into rounds
1 large green apple sliced into wedges- seeds removed
1 cup green grapes
16 ounces ginger ale
Instructions
Add all the fruit to a large pitcher & top with the blueberry juice
Place in refrigerator & chill at least 2 -6 hours
Just before serving add ginger ale
Garnish with some of the fruit from the pitcher when serving
How about more great mocktail recipes?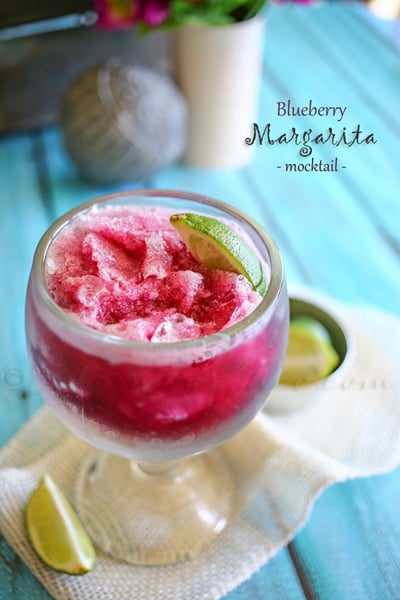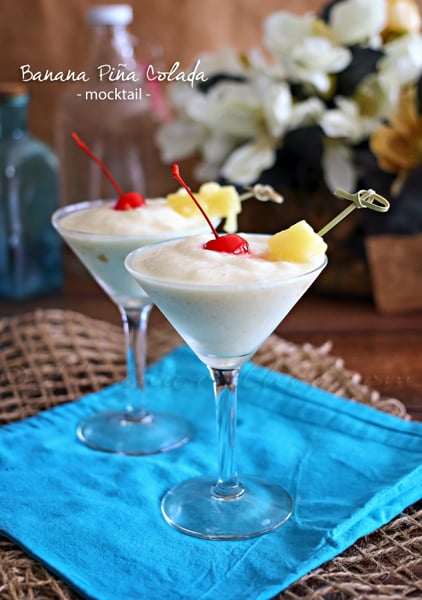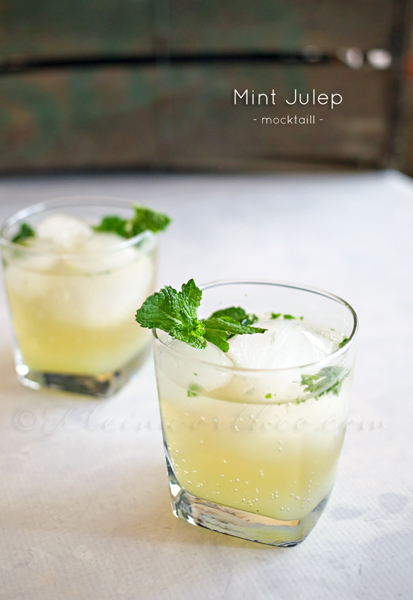 Thank you so much for spending time with me today! It's always a pleasure!
You can connect with Gina via Facebook, Blog, Twitter, Google+, Instagram & Pinterest