Molasses Chocolate Chip Oatmeal Cookies – perfectly soft & chewy!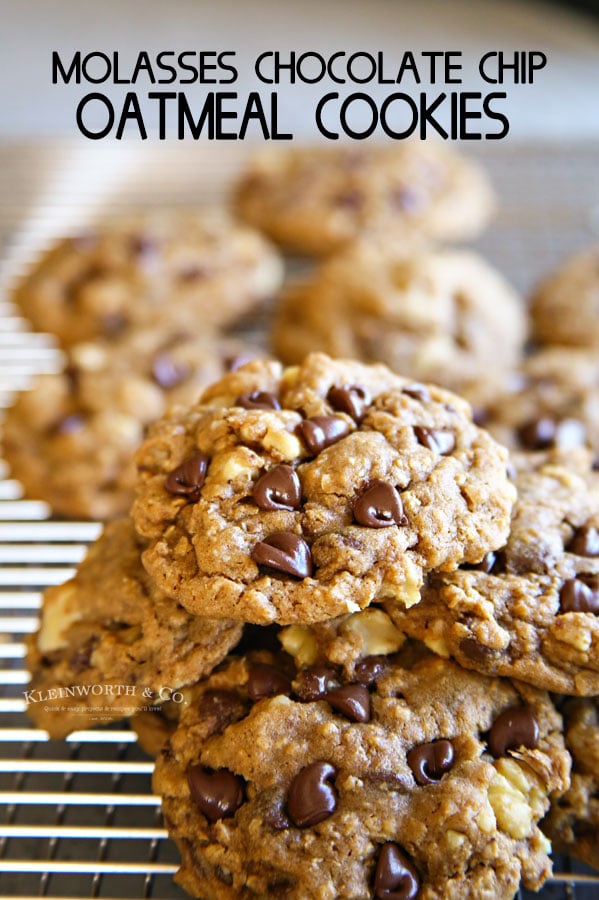 Hi friends! How are you? Just when we had been given several weeks of spring-like temps here in North Idaho, winter came back with a vengeance. Single digits are no fun. But that means I have been keeping warm by baking like crazy.
One recipe I have already made several times in the last week is this one for Molasses Chocolate Chip Oatmeal Cookies. The family is split on a favorite cookie here. Some love oatmeal raisin & others love chocolate chip. So we often compromise with this combo.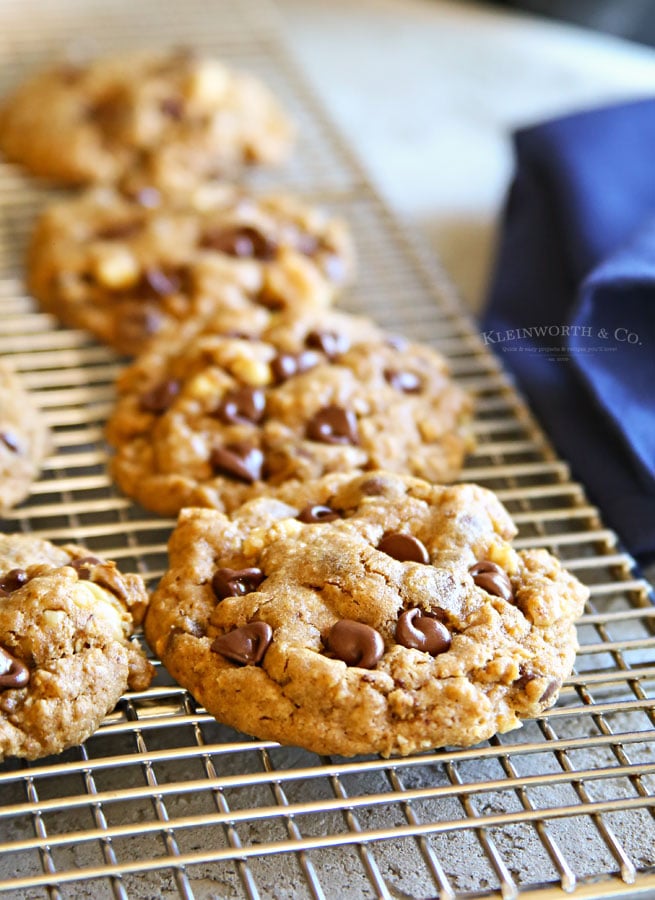 The not-so-secret ingredient in these is the molasses. Adding all that depth with molasses gives these cookies something that is irresistible. That thick liquid sugar syrup is an ingredient that I add to so many recipes & this particular one demands it. It really helps to keep the cookies soft & chewy. That really is the best kind of oatmeal cookie, don't you agree? Which is why it is so KEY with these!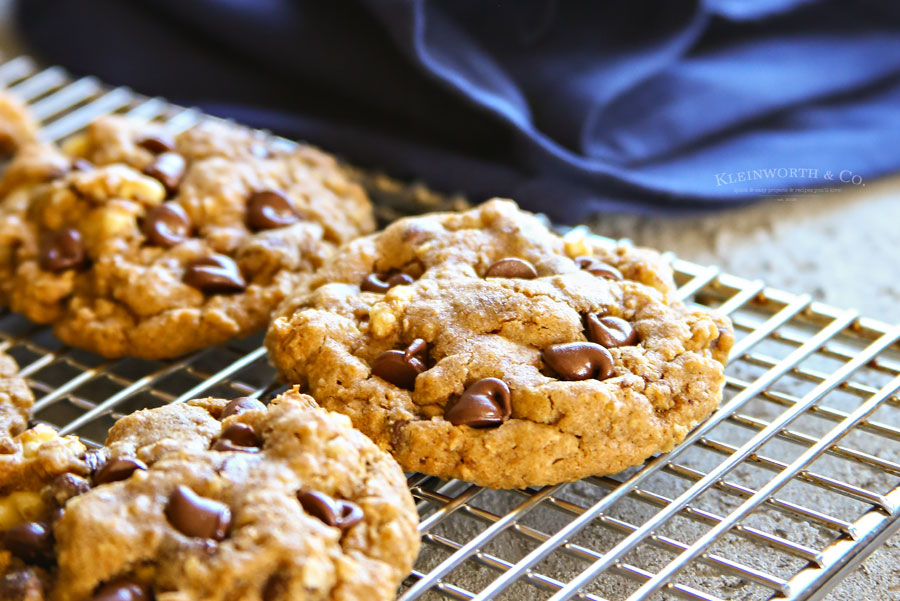 If you love oatmeal cookies, especially with a little chocolate in the mix- you will fall in love with these cookies. Best part- they don't require any chill time. So when that craving strikes – you can satisfy it quickly with a batch of these. Enjoy!
Molasses Chocolate Chip Oatmeal Cookies
Molasses Chocolate Chip Oatmeal Cookies
Ingredients
½ cup butter- room temp
½ cup brown sugar - packed
⅓ cup granulated sugar
2 tbsp unsulphured molasses
1 egg - room temp
1 tsp vanilla extract
½ tsp baking soda
½ tsp baking powder
½ tsp table salt
1 tsp cinnamon
¾ cup quick oats
1 cup all-purpose flour
¼ cup whole wheat flour
1 cup chopped walnuts- opt
1 cup chocolate chips
Instructions
Preheat oven to 350 degrees. Line baking sheets with parchment & set aside
Beat together butter & both sugars in a large bowl until light & fluffy.
Add in molasses, egg & vanilla.
Mix in baking powder, baking soda, salt & cinnamon.
Slowly stir in oats, both flours, nuts & chocolate chips.
Scoop tablespoon size portions of dough onto prepared cookie sheets. Flatten slightly.
Bake 10-12 minutes or until golden brown around the edges.
Let cool on the pan 5 minutes before transferring to a wire rack to cool completely.
Store in an airtight container for up to 3 days.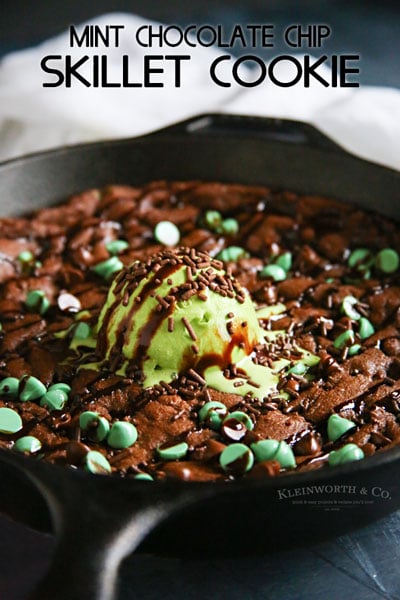 Mint Chocolate Chip Skillet Cookie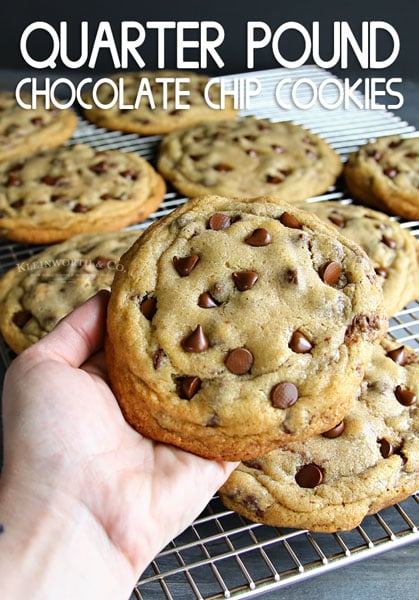 Quarter Pound Chocolate Chip Cookies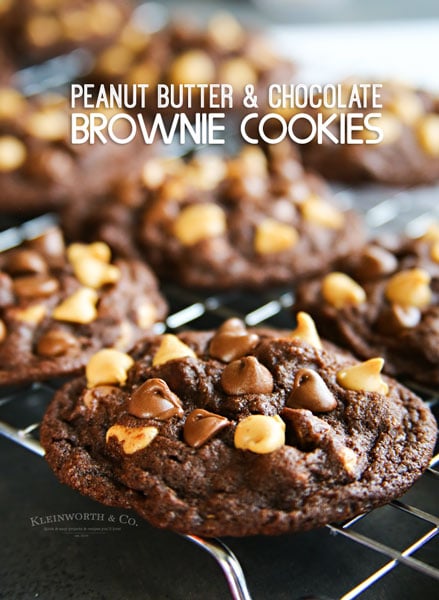 Peanut Butter Chocolate Brownie Cookies
Have a delicious day!