Hi there all my friends here at The 36th Avenue! I'm Gina from Kleinworth & Co. and I'm so thrilled to be here. Fall is in the air here in North Idaho & I am in the baking mood. Today I am going to show you how to make Fruit Leather using plums. Over the weekend the hubs did a Costco run & picked up a whole bunch of produce. After just a few short days I was surprised to see that the entire box of plums he bought were already quite soft.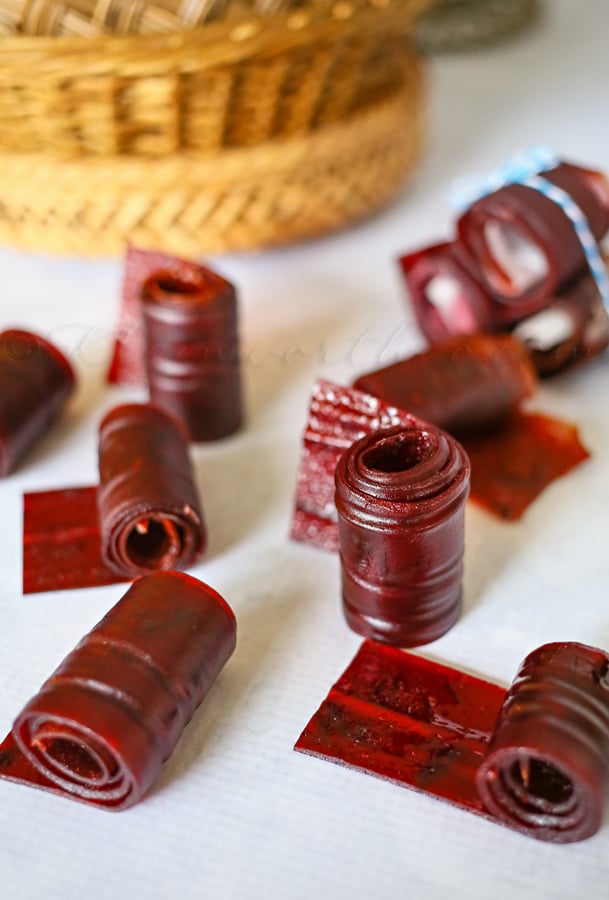 I knew they were not going to last long enough for us to get through them all before they were bad. I needed a recipe that would use the whole 4 pound box. I started flipping through my recipes & found an old favorite – Plum Fruit Leather. I was thrilled. I had not made it in so long & it was just what I was in the mood for. It can be intimidating at first, but let me show you just how easy it is to make!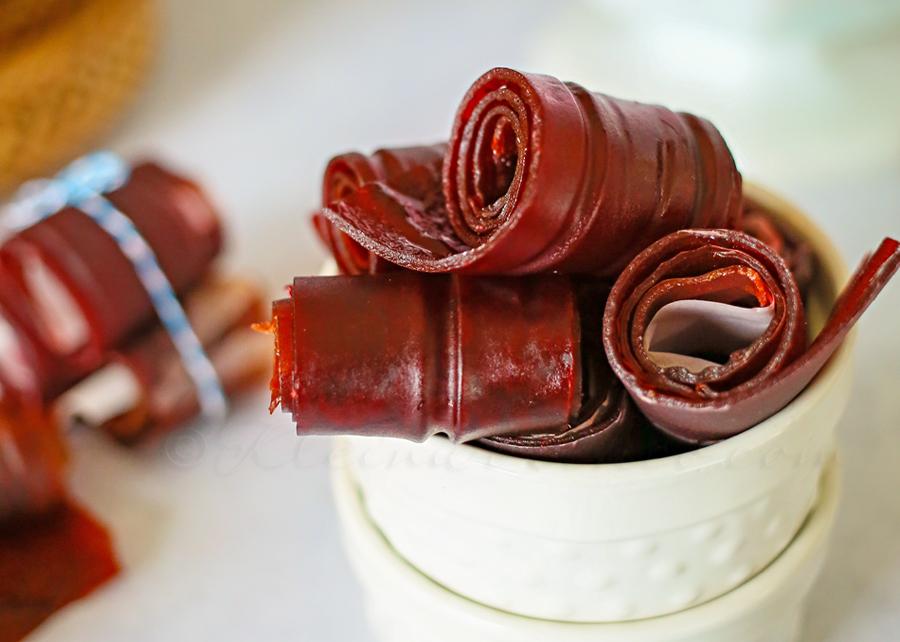 Fruit Leather Recipe 
Plum Fruit Leather
Ingredients
4 pounds plums
½ cup sugar
Instructions
Preheat your oven to 400 degrees.
Washing your plums & cut in half & remove the pits.
Place on a large baking sheet - insides up.
Roast plums for about 20 minutes.
Remove & carefully transfer them to the food processor.
Allow your oven to cool to about 170-200 degrees.
Process until smooth.
Then transfer to a large bowl & add your sugar.
Mix well so that all the sugar dissolves.
Pour onto another baking sheet lined with parchment - make sure your parchment is larger than your sheet. You want all of the liquid to be contained in the parchment.
Once your oven has cooled to the right temperature - place your baking sheet back in & bake for 6-8 hours.
You know it's done when it's no longer sticky & has a smooth surface.
Store in an airtight container.
…Some extra notes! 
I made the mistake of turning off my convection after the roasting & didn't realize it until most of the drying process was done. If you have a convection oven – definitely use it & expect your fruit leather to be ready earlier. Keep an eye on it for timing. It will depend on your oven & the thickness of your liquid based on the size baking sheet/sheets you use. I was able to fit mine all on one 3/4 sheet.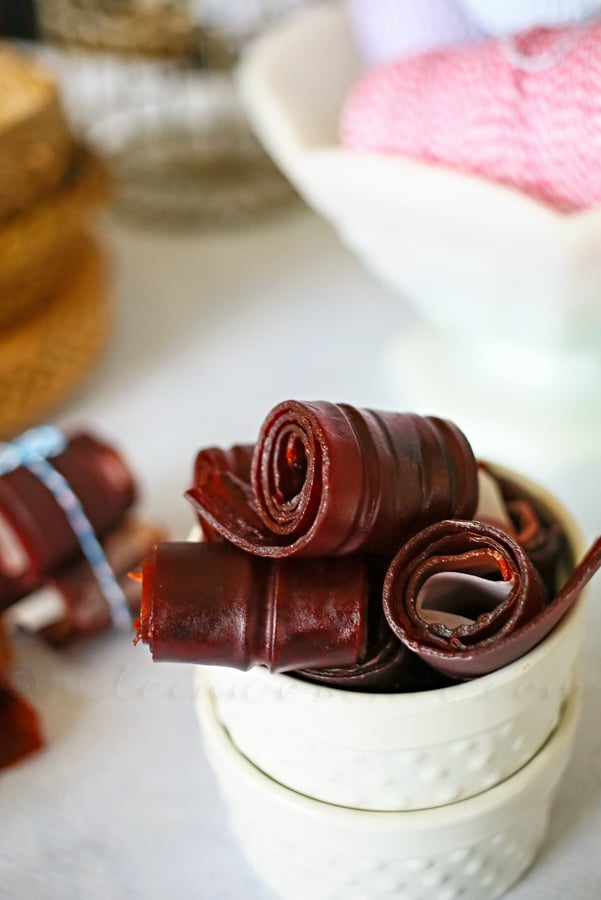 Mine dried around the edges first & sort of pulled the parchment in as it shrank up a bit. That's okay if it does that. If it's too dry on the edges when the center is finally done- just trim those parts off when cutting into your strips.
Be sure to store in an airtight container.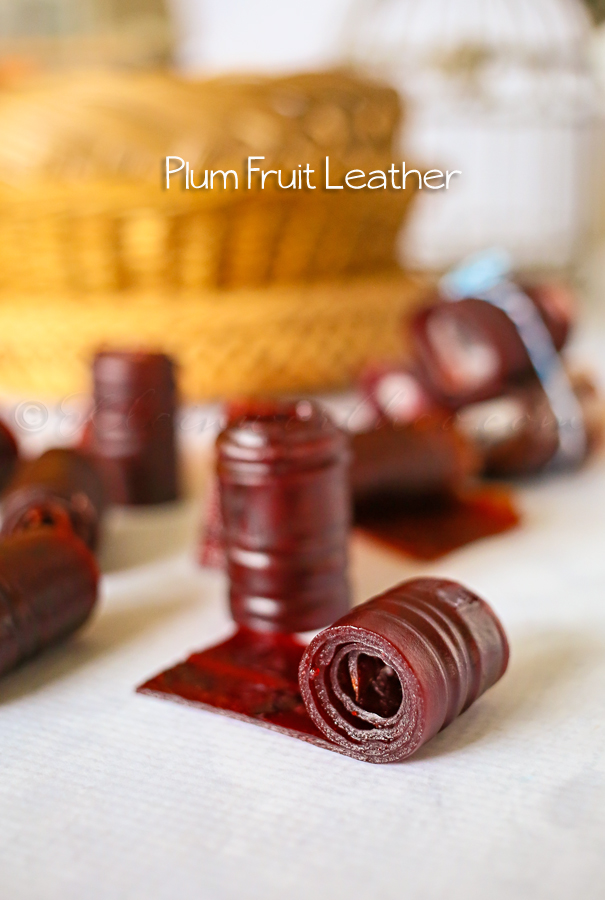 My kids absolutely LOVE these & are already begging me to make more. I know we have a visit to the farmer down the road that always brings a bounty of fruit. So I'm sure I will be making more soon.
I hope you try this recipe! Thanks for visiting with me today!
See you next month!
Want more recipes that the kids will love?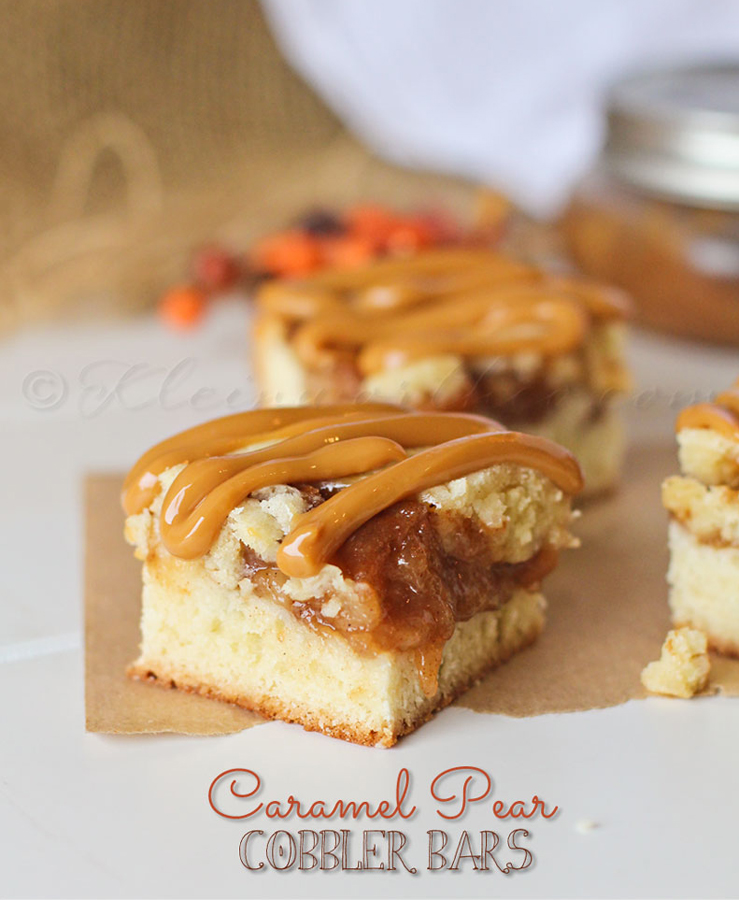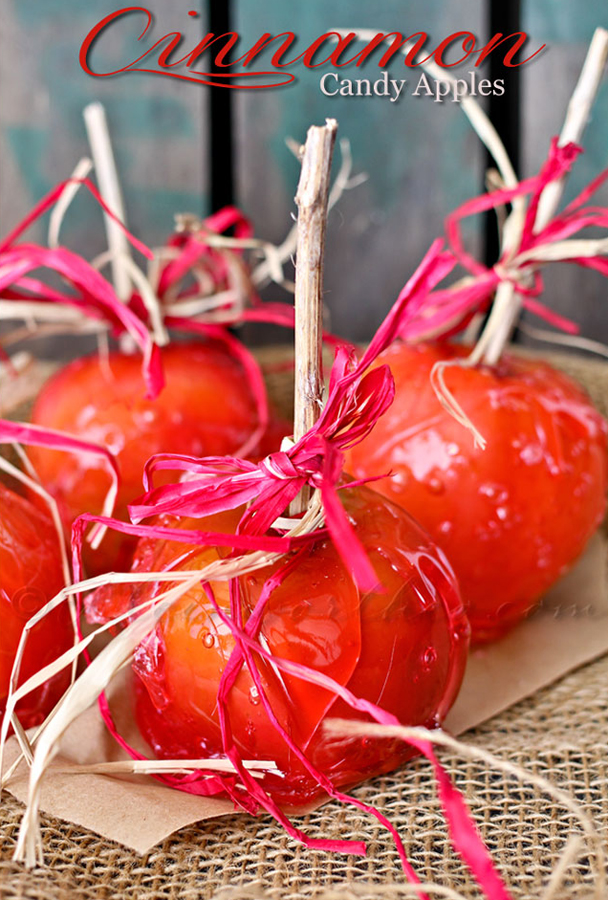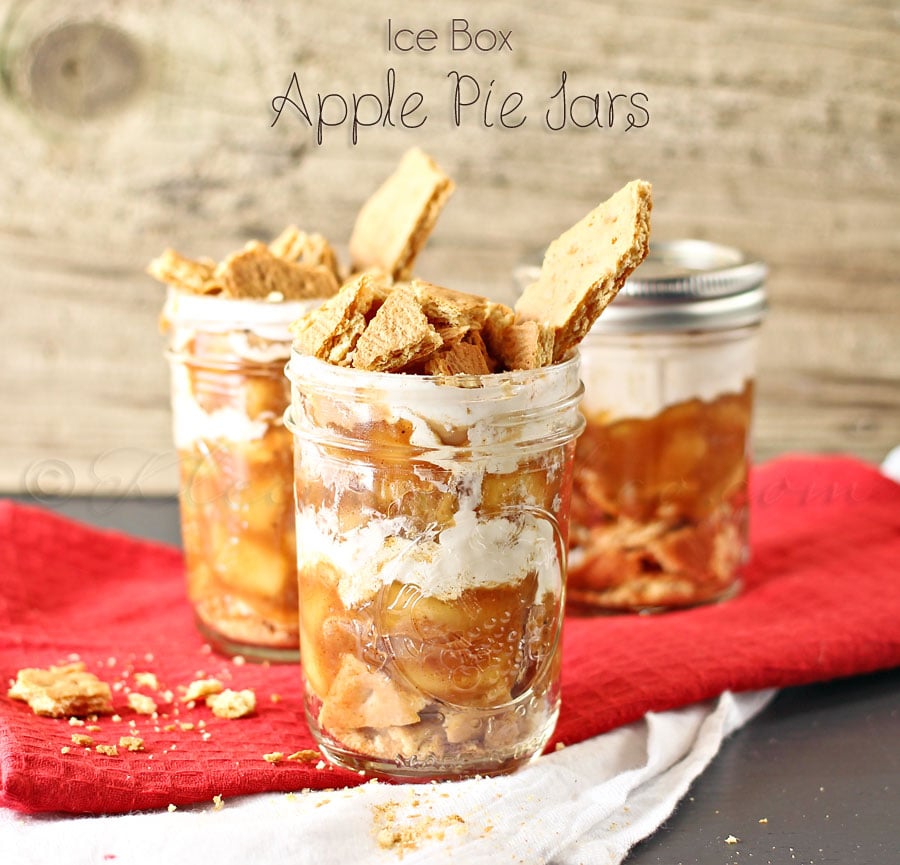 Make sure to stop by Kleinworth & Co. for many more delicious recipes!
You can also find Gina on…