Delicious, homemade creamy peach popsicles. These fruit pops are easily made and packed with fresh peaches and coconut milk.
Hiya! It's me again, Lyuba from willcookforsmiles.com. Just hanging out at Desires's and entertaining you with some delicious popsicles. I've been swimming in peaches lately and peach season is still going strong. Gorgeous, juicy peaches are popping up at farmer's markets more and more so I can't help but get a basket (or two) each time. I've been baking and cooking with peaches for about a month now, but there are just too many recipes to share. I still photograph them all but I only share the best and the favorites.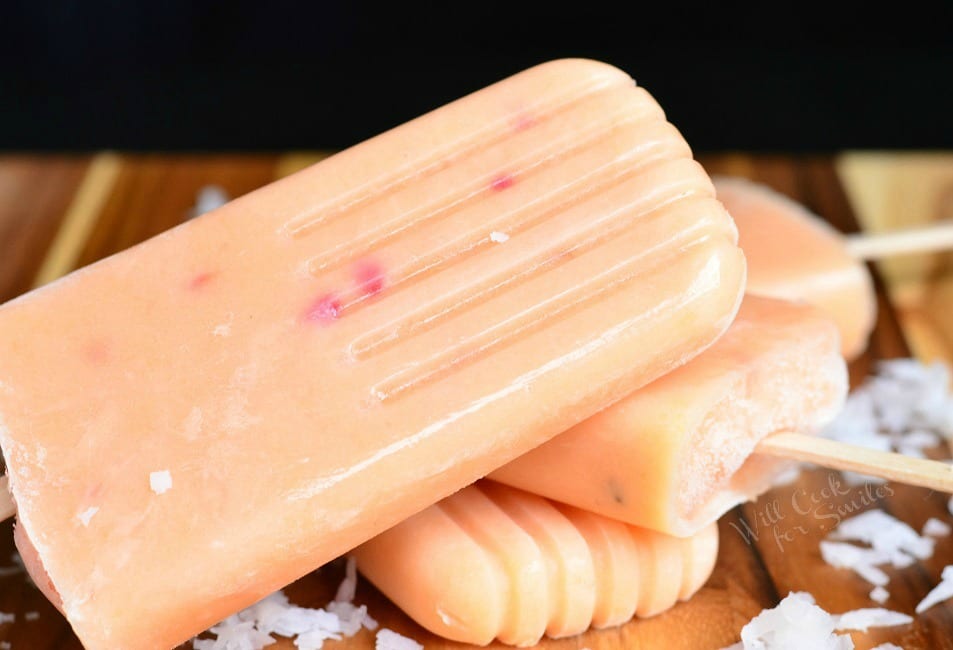 This has been one of my favorite things to make with peaches. There are only 3 ingredients in these popsicles, they are very simple to prepare and all the fruit's vitamins and nutrients are preserved in one tasty treat. You can also variate fruit and berries, as well as adding coconut flakes. My little man doesn't like anything chunky in his popsicles so I don't add actual coconut flakes. Although, I do set aside enough mixture to a couple of pops and mix in coconut flakes just for me.
Coconut Peach Creamy Popsicles
Author:
Lyuba at Will Cook For Smiles
Ingredients
6 peaches
1 cup coconut milk
⅓ - ½ cup honey (depending oh how sweet you want them)
Instructions
Keep skin on peaches but wash them well. Cut peaches in half and take out the pits.
Combine peaches, coconut milk and honey in a blender and pulse until all smooth.
Divide mixture among popsicle molds.
*If your mold doesn't have tops, use wooden popsicle sticks: cover the mold tightly with saran wrap and quickly poke wooden sticks through the center of each mold. Saran wrap will keep the sticks standing up while the popsicles freeze. If you don't want to use saran wrap, you can set the timer for 1 hour and place popsicle molds in the freezer. After an hour, slide popsicle sticks into the center of each mold and let it freeze for another 5 hours.*
Freeze for at least 6 hours.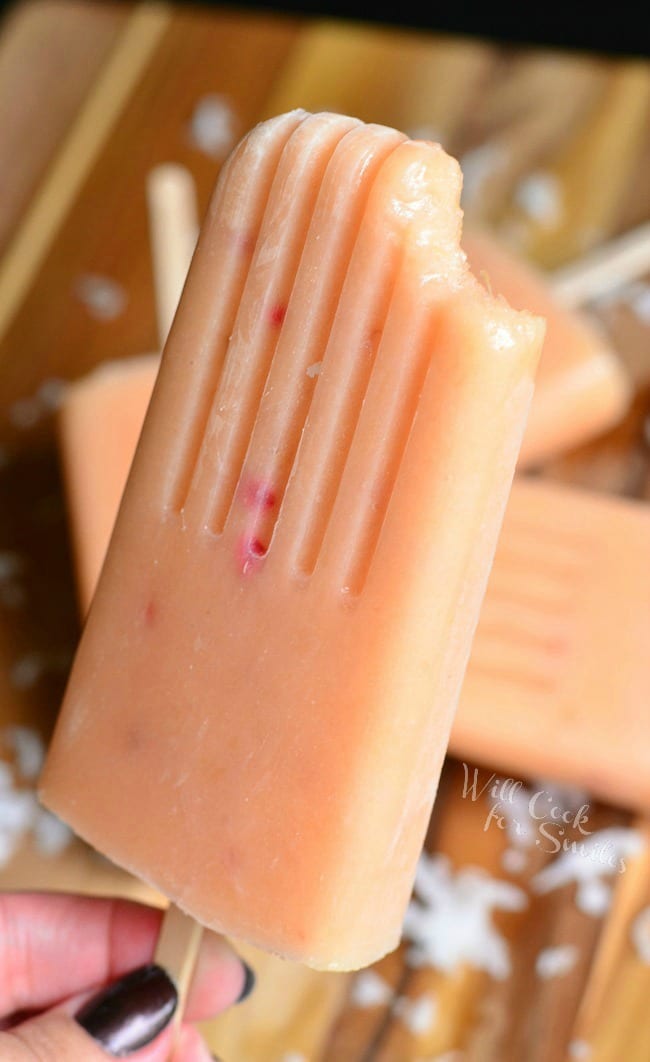 Some More Recipes From Me: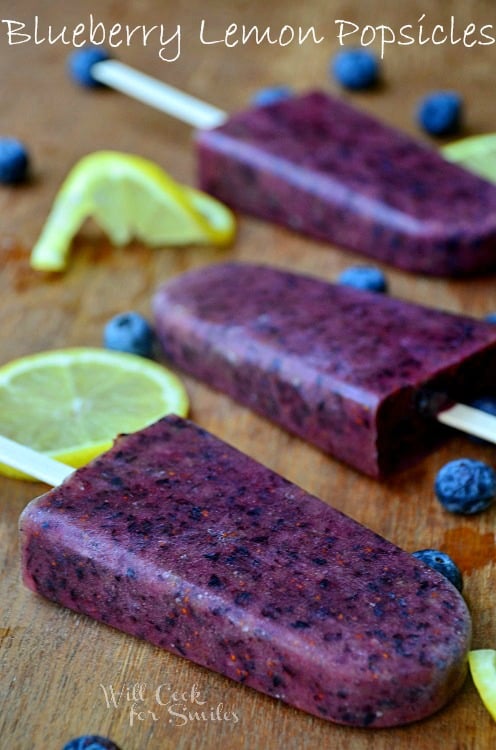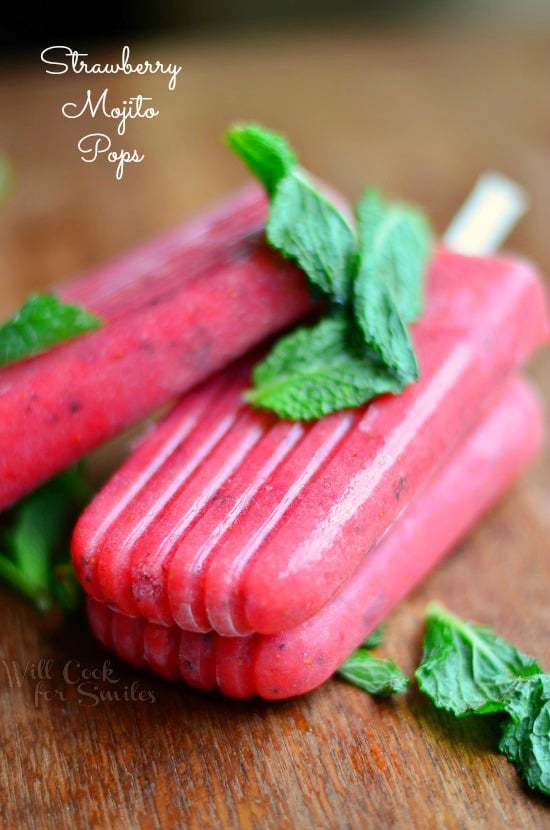 Make Sure To Come By And See Me On My Site Or Any Of My Social Channels!