Sticker Time is HERE!
I can't think a better way to start my day that sharing your projects and giving some stickers.
You are going to love these Fall ideas, DIY crafts, and delicious recipes.
Here we go!
Check out this gorgeous Popcorn Kernels Wreath by Cherished Bliss.
I am in love with it, the natural organic look of this wreath is perfect.
I am giving it the…
Don't you love learning new things?
How To Nest for Less is teaching us how to make a Mod Podge Canvas.
The tutorial is great… by the way I lover her blog!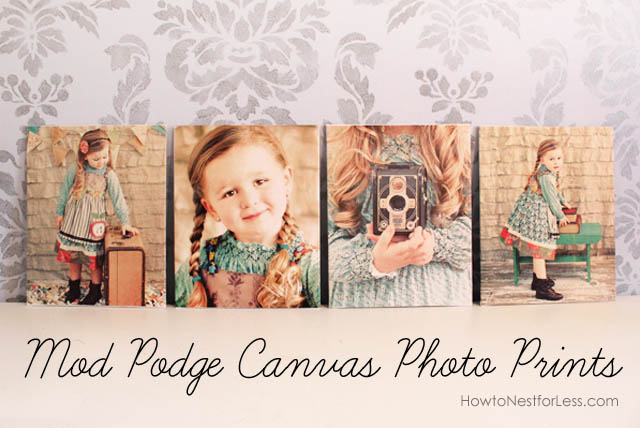 I am giving this project the…
Here is another beautiful wreath by Christina Adventures.
I really like the Double Wreath look.  It is unique and somehow modern.
I am giving this wreath the…
Simple DIY Book Mark by Will Cook For Smiles.
Pretty and easy to make… This is my type of projects.
This bookmark gets the…
Oh my! OH MY!
You have to visit Double Wide in the Sky and see her Master Bedroom Reveal.
Gorgeous!
This bedroom gets the…
This next project is super fun!
ADORABLE Kids Handprint Art by my friends over at Lolly Jane.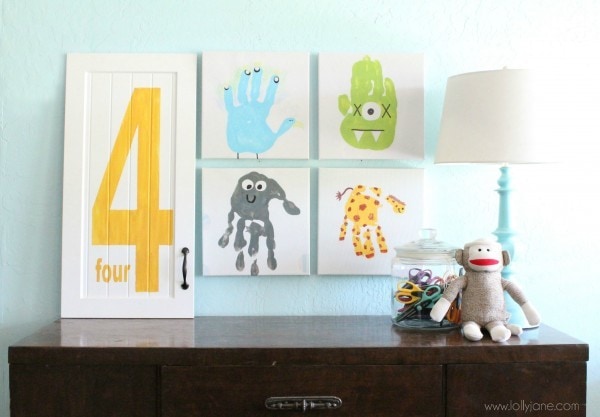 They get the…
How cool is this?
Turn any frame into a Rustic Key Holder.
 The Thinking Closet did a great job!
 This Key Holder gets the…
As you can see the party had some fantastic wreaths.
This next one was made by Design Dinning and Dippers.
Oh the pretty colors!
I am giving this wreath the…
German Plum Cake by Nifty Thrifty Things.
I love when recipes are shared by people from the original country.
Vanessa makes everything good so make sure to get her recipe.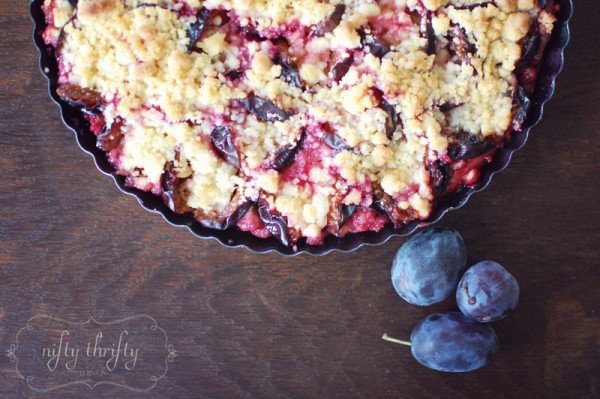 I am giving this cake the…
I love this Girls Bedroom by Lolly Jane.
Coral, aqua, polka dots, and turquoise… so lovely!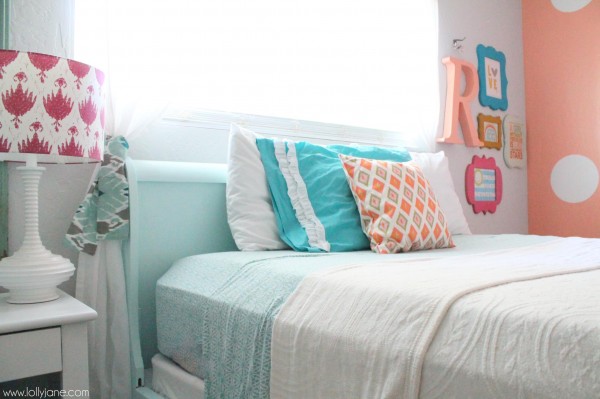 I am giving this bedroom the…
DIY Burlap Acorns by Life Is A Party.
Come on! Could Fall get any cuter?
I am giving this craft the…
Crocheted Snow Flakes by The Little Treasures.
So classic, simple and pretty!
I am giving these snowflakes the…
Extra Fudgy Brownies by The Crafted Sparrow.
Shut UP!
Well I don't think Shut Up does justice to these brownies so I am given them the…
I never knew it was this simple to make a Watercolor Portrait.
Head over to  Grow Creative and check out her step by step tutorial.
I am giving these portraits the…
This Cornhusk Pumpkin by Homework is awesome.
Delicate and rustic at the same time… like it a lot!
Check also these super cute DIY Pumpkin Patch by Bell Jar Vintage.
These pumpkins make me happy!
I love the combo of the burlap, the white and the aqua together.
I am giving booth of these amazing ladies the…
The next two recipes are getting my…
Oh my goodness!
Look at these Caramel Apple Sticky Buns by Mom On Timeout.
I want them NOW!
For the love of treats!
Chocolate Chips Cajetas Pretzel Bars by Chica Chocolatina Bakeshop.
People, have mercy and stop linking up pure yumminess!
Before you go  check out my Quick Artichoke Spinach Dip Recipe here.
This is a perfect weekend appetizer!
So what do you think?
I think you guys are EXTRAORDINARY!
Make sure you take the time to visit the blogs and thank the ladies behind your favorite ideas.
If you were featured feel free to button up here.
Happy Weekend My Friends!
Besos
Desirée