I am thrilled to announce that starting December 6th I'll be participating in a
huge celebration of Christmas Creativity.
Some other pretty awesome Bloggers will be also participating and hosting a link party on their own blogs during the course of the next TWO weeks…
I am so excited about this!
Here are the themes of each party and the projects that each of the hosting Bloggers will share.
I will be opening the party on Tuesday Dec. 6th:
Share your Christmas Cards right here at The 36th Avenue.
Homemade, handmade, or professionally done are all welcome!
Share your Holiday Accessories at La Vie Petite.
Go crazy here! Anything that makes you feel fabulous is welcome…
Hats, gloves, scarves, TuTus, Jewelry… I can't wait for this one!
Share your Christmas-scapes at It's Overflowing.
We want to see your Christmas decor, any room of the house, the outside of it  or even your mantels…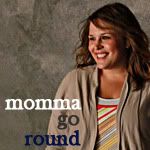 Share your Party Attire at Momma Go Round.
Girl share the secrets of why you look so fabulous!
It is time to party in style!
Share your Christmas Trees at Five days;5 ways.
This party will be all about the lights, the ornaments, the Christmas cheer spread all over those
gorgeous Christmas Trees!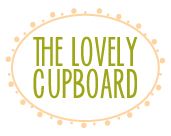 Falalalala Lala Lala!
So there you have it 8 parties to spread the Christmas Cheer!
I can't wait to see everyone elses projects… and be inspired by your ideas.
I will be reminding you about each party on my Facebook Page.
Come over and visit even if you don't have a specific project to share, stop by, say hi and enjoy what others link up!
I would love for you to  grab the button and share the love on your own blogs!
You know what they say… The more the Merrier!
I'll see you on Tuesday… get your Christmas Cards ready and  show them  off !
{ Thank YOU Abbie for putting this party together!}