It is time to start the gift making for the Holiday season.
You have asked me for my 25 Handmade Gifts Under 5 Dollars for this year.
Finally here are my 25 top picks. They are affordable, easy and meaningful gifts.
I hope you love them as much as I do.
 1
Shut UP!
These are so awesome.
I could not believe they were made with tape!
tutorial by Brit + CO.
2
You can even give it holding family pictures…
I am making one for my own office.
tutorial by Morning Creativity
3
The tutorial for these rings are great and super easy to follow.
I love the fact that you can make a bunch of them with mixed and matched buttons.
Do you take the buttons off from old ruined clothes before you throw them away?
My mom always did!
tutorial by Lana Red
4
Sweet, timeless, classic, perfect!
tutorial by What. No mints?
5
Who doesn't like a mustache!
This is such a cute and fun project… I would love to receive this!
tutorial by luvin the mommy hood
6
Oh my goodness… super hip, modern, easy and cute!
tutorial by Herry Happened
7
Handwritten Recipes into Tea Towels
Wow!
Turn handwritten recipes (your mom's handwriting? your grandma's?) into tea towels.
This is one of those gifts that can mean the world to a loved one.
tutorial by Spoonflower
8
I made this bracelet in less than 10 minutes.
Every time I wear it I get a ton of compliments.
tutorial by The 36th AVENUE
9
Pre-punched craft paper wrapped around a glass cylinder.
You can find these  glass cylinders at the Dollar Store.
So clever and beautiful!
10
You will never look at a wooden ruler in the same way again.
tutorial by Gio Gio Scrap
11
I love anything retro.
Almost every single thrift store sells all vinyl records.
This is a perfect gift for a music lover… So fun and creative!
tutorial by by Morning Creativity
12
The cutest cross stitch ever!
Make this tiny  cup and fill it up with candy.
So sweet!
tutorial by Estéfi Machado
13
What I love about these Hot Pads is that you can get them al The Dollar Store,
just add some fabric to give them a quick makeover and you are ready to go.
Add a treat and you have a super cute gift!
Tutorial by The 36th AVENUE
14
This has to be one of my favorites.
You can use the bows to make charms for necklaces, hair clips, or decorate bookmarks.
ADORABLE!
Tutorial by Made With Love
15
This is the first one of two Pin Cushions in this post.
I could not resist the vintage look of these ones.
tutorial over at  Country Living
16
Awesome? Yes
Simple? Yes
Perfect? Yes!
tutorial  by Morning Creativity
17
Water Bottle Stylish Cuff Bracelets
yes you heard me right… these are made with water bottles.
Choose the fabric and have fun giving these ones!
tutorial over at Canadian Family
18
I am in love with this DIY… so pretty.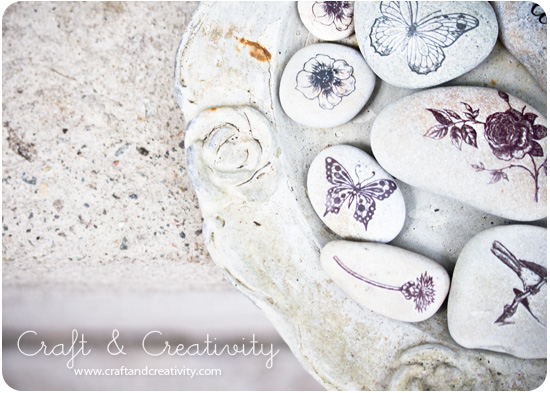 tutorial by Helena from Craft & Creativity
19
DIY Paperclip Name Card Holders
I chose this one because they can make the cutest picture holders.
Perfect gift for the crafters in your life.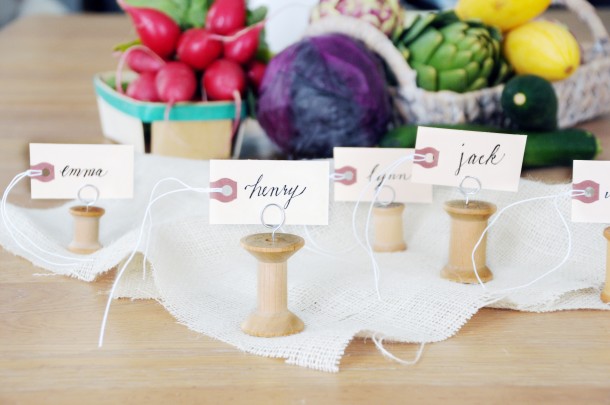 tutorial by House of Earnest.
20
Sometimes it is not what you give but how you give it.
I love these painted drop cloth soap wraps.
tutorial by Live Laugh Rowe
21
This would make a great custom gift.
The Dollar Store sells white mugs all the time.
Use color sharpies or the classic black and white to give the mugs the look you love.
You can add a package of hot chocolate inside and a little bag of marshmallows.
ADORABLE!
tutorial by Albernathy Crafts
22
You can make a bunch of these pendants in just minutes.
I love that you can stamp anything you like on them to make them more special.
tutorial by The 36th AVENUE
23
Any old frame will do!
Paint it, add some chicken wire and you have the perfect gift for the fashionistas!
tutorial by The 36th AVENUE
24
Super adorable DIY Pin Cushion
What I love about these projects is that they can be made with fabric scraps that you already have.
tutorial by Lou Loves This.
25
You can even combine this next idea with number 24.
Make adorable pins using beads.
tutorial by How Did You Make This?
If you are hungry for more ideas make sure to check out
25 Handmade Gifts Under $5 Part 1 here. 
and 25 Handmade Gifts Part 2 here
All of these projects are extraordinary!
Now I better let you go time to get busy and make some gifts.
 Besos
Desirée