This Pineapple Lemonade Recipe is made with ripe pineapple and fresh lemons. This is the perfect drink for a hot summer day! 
Hello Everyone! It's Aniko from Place Of My Taste and it's that time of the month again when sweet Desi shares her amazing space with me. The weather finally nice and warm here in VA and I love every minute of it. May probably is my most favorite month. I know that the heat will get here pretty soon and there is nothing better than a refreshing lemonade on a hot and sunny day.  Some people don't buy pineapples because they don't like to cut it up. It's really not so bad. You can find great tutorials of how to cut up pineapples on the web if you don't know where to start.
I love trying lemonades with all kind of fresh fruits. This time I had a very ripe pineapple sitting on my kitchen island and was begging me to cut her up. Sometimes I totally forget to cut up my pineapples. Seriously. But that's when a great refreshing pineapple lemonade recipe comes in picture. I used the whole pineapple to make up a big pitcher of lemonade. Let me tell you, it did not last long.
pineapple lemonade
Ingredients
1 pineapple, cut up and mashed
1 lemon - juiced and 1 lemon - sliced
1 lime-juiced
3 tablespoon brown sugar
6 cups water
ice cubes to chill
*add more sugar if you like your lemonade sweeter*
Instructions
Cut up the pineapple and mash it well in a big bowl.I used my potato masher:-)
Spoon your fruit in your pitcher and add the rest of the ingredients.
Stir well and serve your drink with fresh pineapple slices.
You know what I love the most about fresh lemonades? The little fruit chunks at the bottom of my glass!!
So good! 
Check out these other amazing drinks as well that are perfect on a hot summer day.
Or this wonderful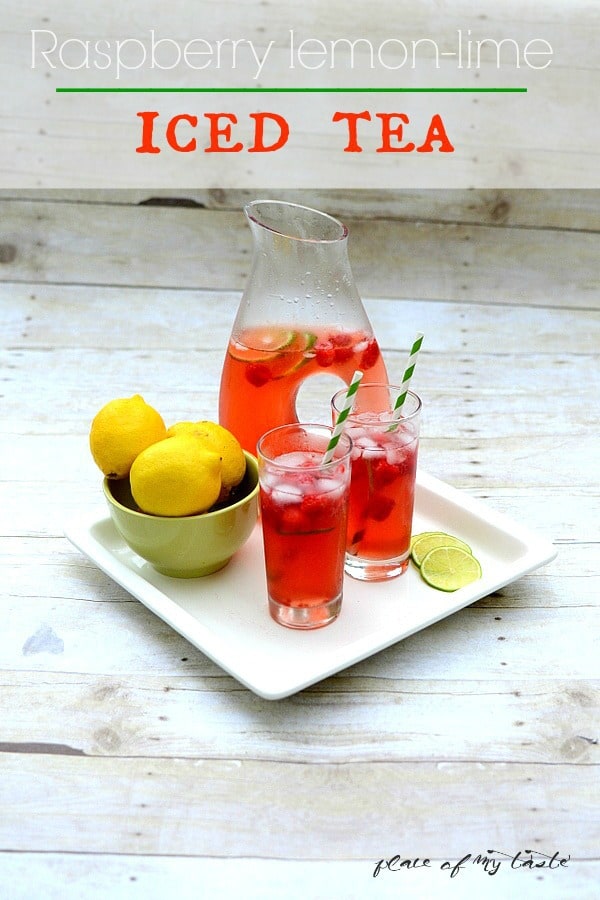 I hope I made you thirsty with these mouth watering images!
Have a wonderful rest of your May !See you in June!
Thanks Desire for having me today!
Xoxo~
Aniko
You can also find Place Of My Taste on…